CEO of Výzkumný Ústav Železniční, a. s. in the Czech Republic: our test circuit is almost completely booked up for several years ahead, we focus on customers that require end-to-end services.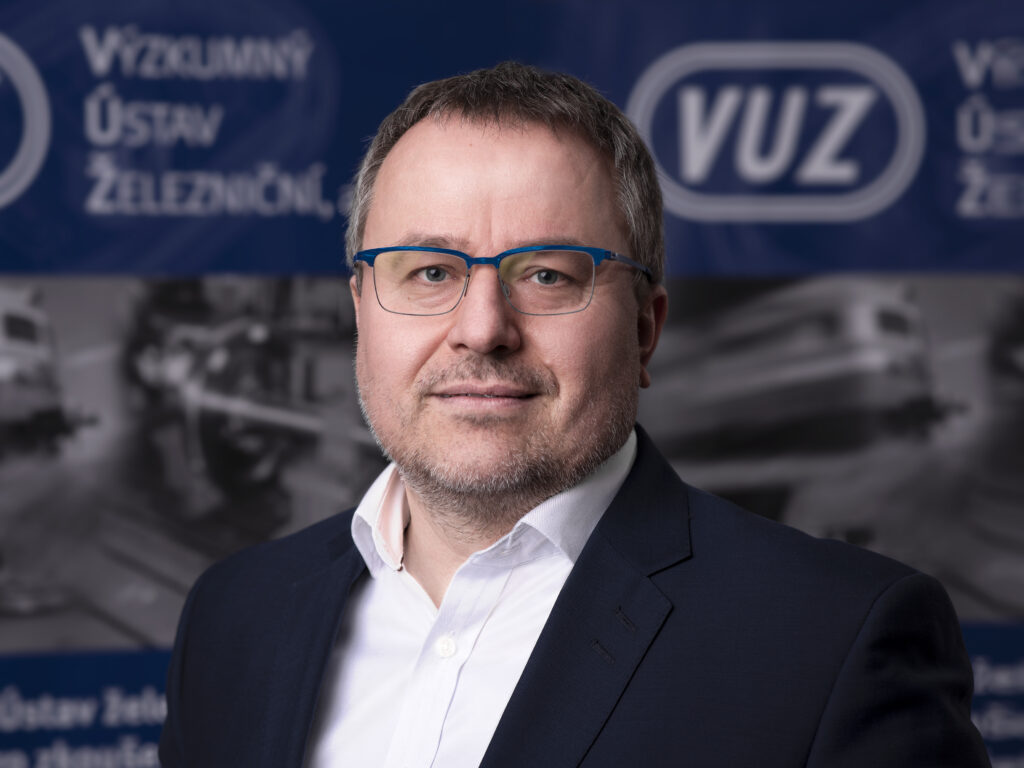 Czech Výzkumný ústav železniční, a railway research institute, is a top European facility for comprehensive testing of rolling stock. It is well known among rolling stock manufacturers from across Europe. Most of them hire its labs and circuit to test their train units, wagons, and locomotives, and many opt for its services when they need to launch a new product or have innovations approved. The research institute has been investing in expanding both its facilities and tracks and is considering adapting its smaller circuit for testing of autonomous trains. Can the Czech institute satisfy all customers? We spoke to Martin Bělčík, CEO of Výzkumný Ústav Železniční, a. s.
How much interest is there in the test circuit in the Czech Republic?
Martin Bělčík: Enormous. The longer, 13-km circuit, is sold out for two or years ahead, the smaller circuit with sharper curve radiuses and a shorter track has some free capacity. However, our testing centre is more than just the circuit. I understand, though, that people associate the circle with us – in the end, it is part of our logo. Nevertheless, we carry out hundreds of various dynamic and static tests of entire train units and locomotives as well as their parts. We prepare a comprehensive turnkey test package for manufacturers so that they do not need to transport their vehicles from place to place across Europe. We offer a full range of tests, from individual components, such as bogie frame tests on the Dynamic Test Bench, to comprehensive stationary and in-motion tests, to ETCS tests. We will also prepare an assessment of compliance with key standards and regulations and will assist you with filing documentation for regulatory approvals. You will find complete services here, including hotels and other accommodation options in the vicinity whom we have convinced to cater to the customers' special needs.  These include such things as serving dinner at 11 p.m. when the team returns from the last tests or picking up customers at the airport.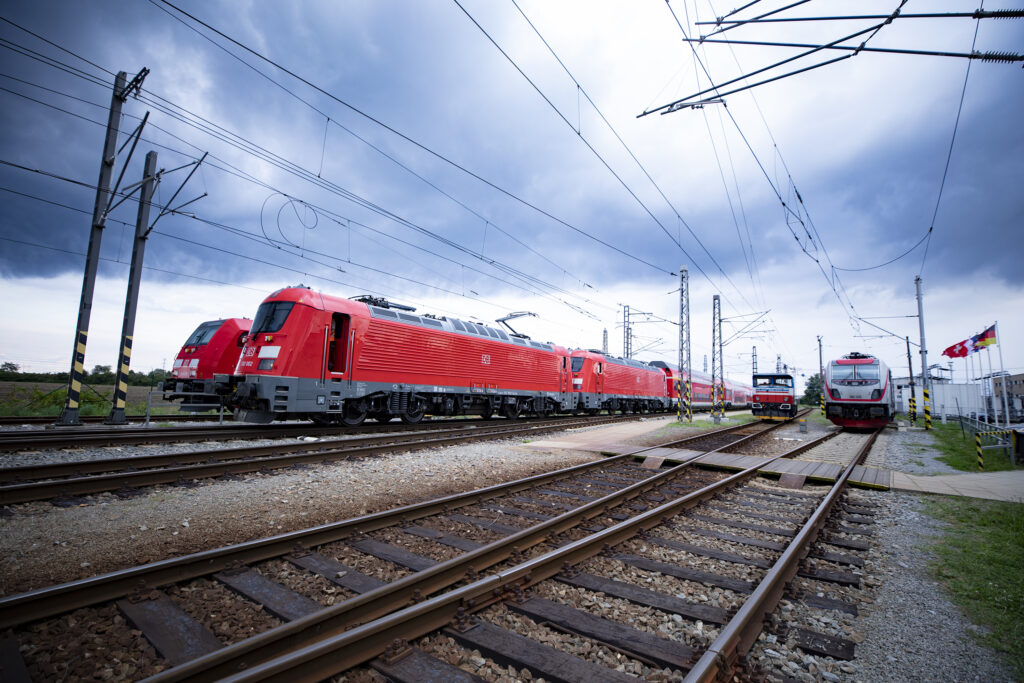 © VUZ
You have mentioned a nearly completely booked capacity. Does that mean that customers should be aware that they may not be able to use your circuit?
MB: Yes and no. It depends on the type of tests and requested timeframe. We prefer manufacturers as customers, who wish to carry out comprehensive projects and have a clear idea of project management, including specific types of tests. We are also able to offer a wide range partial tests that do not need to be performed in our facilities on our infrastructure. Our typical customers are manufacturers that want to prepare their rolling stock products for a market launch. We usually spend 1-2 years together working on the tests, sometimes even longer. We have extensive resources and over the past three years, we have made investments that enable us to provide for simultaneous testing on both the large and the small circuit and in three stationary labs. One customer may be testing a train powered by AC and another customer a train powered by DC. We can do that. Up to 5 teams may be testing their products in our centre simultaneously. Others may be preparing for tests in the halls or on auxiliary tracks with traction power supplies.
Basically, whichever manufacturer approaches us with their requirements, we do not turn down anyone, apart from selling test circuit capacity alone. We hold business talks with everyone and look for ways that would be feasible from the scheduling, technical, and organisational perspective.  The scheduling part is often a problem because manufacturers approach us too late with respect to the timeframe when they are supposed to deliver an approved product to their customer. We may be the fastest track in the Czech Republic, but we cannot compensate for delays in manufacturing. So, if a customer wants to win a contract for rolling stock now and has not talked to us yet, there is a serious risk that the capacity will not be available – whoever they may be, whichever country they are from, and whomever they will be delivering their products. We are not an amusement park where you can buy a fast-track ticket and jump the queue. On the other hand, we have 50 years of experience and can find a realistic solution or frankly say that something is not feasible.
Not everyone is readying a brand new train for market launch. There may be minor innovations that need approval…
MB: Exactly. There are customers that have tested and readied their product but need to test some modifications or innovations. We would like to work with such customers on more than just a single round of tests and plan their systematic utilisation of our facilities, rather than ad-hoc sessions. We will be happy to assist with preparations of complete documentation to file with the European Railway Agency (ERA).
Considering how busy the circuit is, do you have time for its repairs and development?
MB: Yes, we do. Otherwise, we would not only quickly lose attractiveness, but also would eventually be unable to provide our services. We invest approximately 2.5 million euros into repairs and modernisation of the infrastructure. This spring, we completed further investments, for instance into two new more than 250 meters long tracks which customers can use for preparations for tests. Then there are invisible investments, such as into extending Wi-Fi coverage into all inspection channels in the yard. The customer's team may be underneath the train and communicate on-line with their headquarters.
Every week, we perform scheduled checks and maintenance of the entire test centre infrastructure. Every three months, we meticulously measure all the key parameters of the test tracks and other facilities. We immediately resolve all unexpected situations – for instance, we were able to repair 1,5 km of fallen overhead line in 4 hours.
How busy is the circuit? Do you perform tests at the weekends?
MB: Not only at the weekends. Our research institute is open 24/7. We cannot afford closing for banking holidays, for the weekend, or for the night. Every day of preparations of their products costs the customers enormous amounts of money. I know it is rather unusual, but we really work non-stop, with one exception. As I said, we devote one shift a week to regular maintenance, which is a must. Nevertheless, once the inspection and maintenance are over, we immediately release the capacity to customers.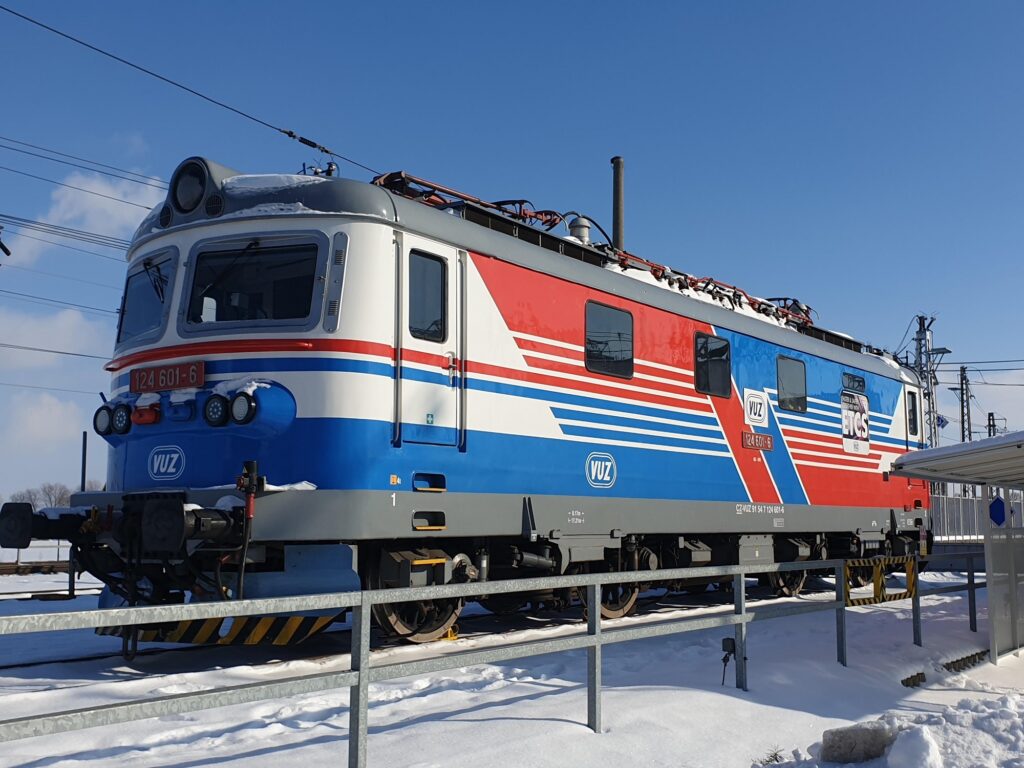 © VUZ
Why is your circuit in such a strong demand?
MB: It is long, fast, and fitted with the desired mix of powering systems. We are able to simulate railway environments of all European countries that use the standard 1435-millimetre  gauge. Our 13-km test circuit supports speeds up to 200 km/h and up to 230 km/h for tilting trains. You can test various combinations of ETCS levels. But most importantly, we can offer the traction power supply system you need. The power supply system is designed so as to guarantee 10 megawatts of power at every point along the line.
What are your development plans?
MB: Currently, we focus on the development of the small circuit, which is undergoing repairs and modernisation. We are planning to equip the small circuit with technologies for ETCS tests, so that we can offer this service there, too, because the ETCS functionality is speed independent. This is going to be important with the development of ETCS in Europe, as security standards for regional lines under this system have not been defined yet. Besides, it does not make much economic sense to equip old trains with full-fledged ETCS. We are gearing up for demand that is bound to come in this segment. We have also been thinking about adapting the small circuit for testing of autonomous trains.
Why this type of trains?
MB: We can see a potential for testing future trains that may once operate autonomously on simple urban and suburban lines – both in the railway system and in the municipal transport system. The small circuit has relatively small curve radiuses, simple branching at the entrance and level crossings with local roads that are not very busy. We believe that the demand for testing of such trains will grow in the coming years. We are currently working on a study; the investment could reach approximately 20 million euros.
This article was originally published by Výzkumný Ústav Železniční, a. s. (VUZ).