International Women's Day 2018: Connecting and Cultivating Women in Rail
8 March is International Women's Day, which celebrates and reflects on the role of women in society, especially the workforce. The rail sector is no exception here. In fact, as a male-dominated field, it should be a focus.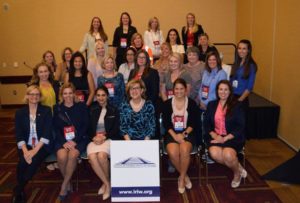 In December 2017 Shift2Rail published a report on the general under-representation of women in the rail industries of EU countries. Indeed, there are several organisations around the world that focus on increasing awareness of the challenges that affect women in the rail industry. The League of Railway Industry Women (LRIW) has represented their interests in the United States; Women in Rail and Women in Transport perform similar advocacy in the UK and on 19 April Women in Rail will be hosting their Women in Rail Awards. The All India Railway Men's Federation has a dedicated women's wing, and the Australasian Rail Association also includes its own internal committee which focus on the representation of women in their industry.
All of these organisations are working to promote the position of women in rail: on 6 March the LRIW hosted a networking event in Washington D.C. as part of Railroad Day to discuss legislation; on International Women's Day itself Women in Rail (WR) is working with the National College of High Speed Rail to convene a conference on women and apprenticeships, and is also organising The Big Rail Diversity Challenge that will take place in June. The ARA will host a lunch in Melbourne on 15 March to promote gender balance in the industry.
In support of these initiatives Railway-News asked the LRIW for their views on how women are actually fairing in the industry in 2018:
The League of Railway Industry Women (USA and Canada)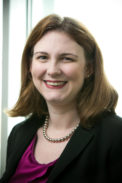 By: Sarah Grimmer Yurasko, Assistant General Counsel of the Association of American Railroads, and a Board Member of the LRIW.
Anyone familiar with labour statistics will know that the workforce participation rate for women rose dramatically in the 1970s and 1980s. However, the statistics show that the growth rate of women in the workforce has stalled over the last 20 years. Further, women remain under-represented at every level in corporate America, despite earning more college degrees than men for thirty years and counting (See the Women in the Workplace 2017 study). The rail industry is not immune to these challenges, as statistics show that relatively few women work in transportation, and women are far more concentrated in office and administrative support jobs in our industry.
The League of Railway Industry Women (LRIW), the pre-eminent organisation for women in railroading in North America, was founded in 1997 with a mission to provide leadership and learning opportunities, and support for the personal and professional growth of women at every level in railroading and railway-related businesses. Representing a wide range of experience throughout the North American rail network, our "women of steel" are encouraged to participate and share their knowledge for the benefit of the industry and each other. For the last two decades, LRIW has highlighted the key role women play in the rail industry to strengthen our economy, improve the environment, and promote North America in the global marketplace. LRIW, like the role of women in the industry, has evolved since 1997. As Tanis Peterson, LRIW President said:
"It has been gratifying to see the organisation grow in the last few years, while expanding the group's signature networking events and providing expanded resources for women in rail."
A 2017 survey of LRIW membership showed that the top benefit that they want from a professional association is indeed networking, with industry education a close second. Accordingly, LRIW leadership has committed to revamping our organisation to better connect and cultivate women in rail with more networking opportunities, industry educational activities and mentoring partnerships.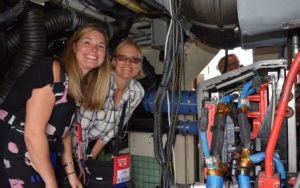 A recent study shows that women are less likely to receive advice from managers and senior leaders on how to advance in their careers. Similarly, women are less likely to interact regularly with senior leaders. The low percentage of women in the rail industry makes access to mentorship relationships a particularly daunting obstacle. To combat this challenge, LRIW sponsors networking events with participation from railroad industry leaders. For example, the LRIW hosted a reception on 6 March 2018, in conjunction with Railroad Day on Capitol Hill in Washington D.C. Keynote speaker, Nicole Brewin, Railway Supply Institute's Vice President of Government Relations, briefed LRIW members about the legislation that industry officials promoted at the event the following day.
The LRIW Annual Meeting provides another opportunity for members to network with other railroad professionals while benefiting from an opportunity to learn more about the industry. The 2017 LRIW Annual Meeting programme featured a variety of women who shared their stories of success and challenge, both professionally and personally. For example, Susanne Manaigre, Vice President – Canada, Network Rail Consulting, spoke at the event about how to break barriers and excel in the rail industry.
To foster connectivity among LRIW members and partners who cannot attend our events in person, such as women in railroad operations, we will launch a new website in the spring of 2018. The new website promises to be more member-focused, with a member log-in portal that will allow access to discussion boards and a member directory that will foster improved dialogue among, and support for, our members. Emilia Marceta, LRIW Public Relations & Outreach Chair, said:
"We are excited about the enhanced services our new website will provide."
2018 has also seen an expansion of our corporate partnership programme to a five-tiered programme with a range of benefits. LRIW corporate partners can engage with highly talented professionals for recruitment and hire diverse talent to expand their companies' success in today's multicultural marketplace while participating in LRIW events, excursions and webinars. LRIW Membership Chair, Luisa Fernandez-Willey, commented:
"We are excited to be able to offer our corporate partners the opportunity to interact with rail industry experts in all rail-related sectors including railroads, suppliers, associations, lessors, government and consultants."
Any organisation that supports LRIW's mission to advance the representation, recognition and opportunities for women in the railroad industry is eligible to become an LRIW corporate partner.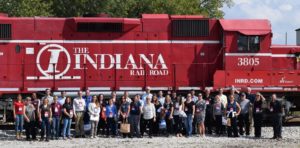 The LRIW also knows that professionals benefit from role models. For two decades, the LRIW has been recognising women who have made significant contributions to the rail industry through their leadership, dedication and vision. The LRIW Outstanding Woman of the Year award is presented annually to a woman in the rail industry who is innovative and brings consistent excellence to her organisation and surrounding community. LRIW 2017 Outstanding Woman of the Year is Lisa Stabler, President, Transportation Technology Center, Inc. In his letter of recommendation for her nomination, Ed Hamberger, President and CEO of the Association of American Railroads, said:
"Lisa commands attention and respect from the AAR Board of Directors, the federal government, elected officials and the public at large."
Recognising strong women leaders, like Stabler, inspires other women, especially those at earlier stages in their careers, to persevere and recognise the opportunities the industry offers.
In my own career, I have benefited greatly from the example and mentorship of women in the industry, including Stabler and my long-time mentor and friend, Jo Strang, Senior Vice President of Safety and Regulatory Policy at the American Short Line and Regional Railroad Association. I am fortunate to work in an industry that recognises that promoting a positive work-life balance is also key when it comes to recruiting and retaining young talent. Because of the support and encouragement I have received from mentors and colleagues, I am able to balance my 12-year career in rail with the demands of my other equally important role as a wife and a mother to four children (all 9 and younger). I hope to help and inspire other young women in the industry as they grapple with the challenges of the work-life balancing act.
It's an exciting time to be a part of the rail industry, and I look forward to continuing my work with LRIW to cultivate and connect women in rail!