First German roadshow with hand operated machines
Due to the Covid-19 pandemic, InnoTrans as the most important industry meeting point has been postponed to 2021. With machine demonstrations in ten German cities, Robel now offers an alternative to the traditional fixture in this year's track construction calendar.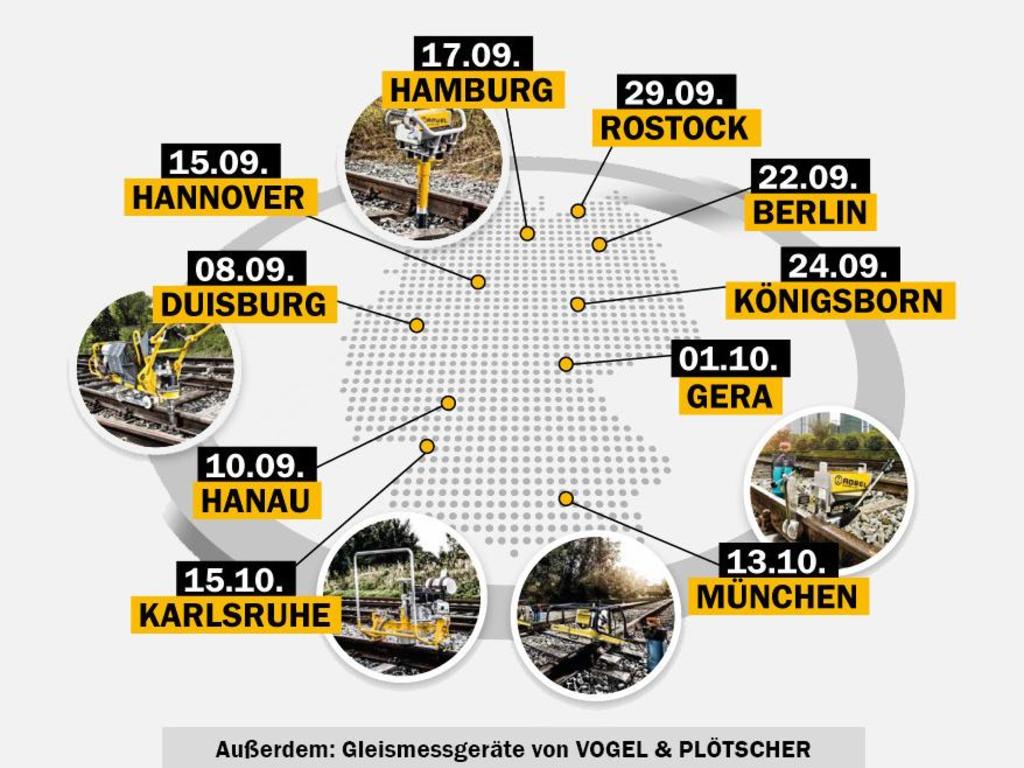 "The idea behind the roadshow is very simple: if our customers cannot come to the trade fair, we bring our machines to them", says sales area manager Ulf Konecny, who sees his six-week tour as an opportunity to maintain close contact with the customer, even in times of social distance.
A cross-section of the current Robel small machine park is in use on the respective customer track, supplemented by track measurement technology from Vogel & Plötscher.
The tour starts on September 8, 2020 in Duisburg and then goes clockwise through Germany with the final event in Karlsruhe on October 15. In Berlin, Robel is stopping over on the original start date of InnoTrans on September 22nd.
Roadshow Dates
08.09.20          Duisburg
10.09.20          Hanau
15.09.20          Hannover
17.09.20          Hamburg
22.09.20          Berlin
24.09.20          Königsborn
29.09.20          Rostock
01.10.20          Gera
13.10.20          München
15.10.20          Karlsruhe
Event takes place from 10 a.m. to 3 p.m. Hygiene concept available. Participation only after registration.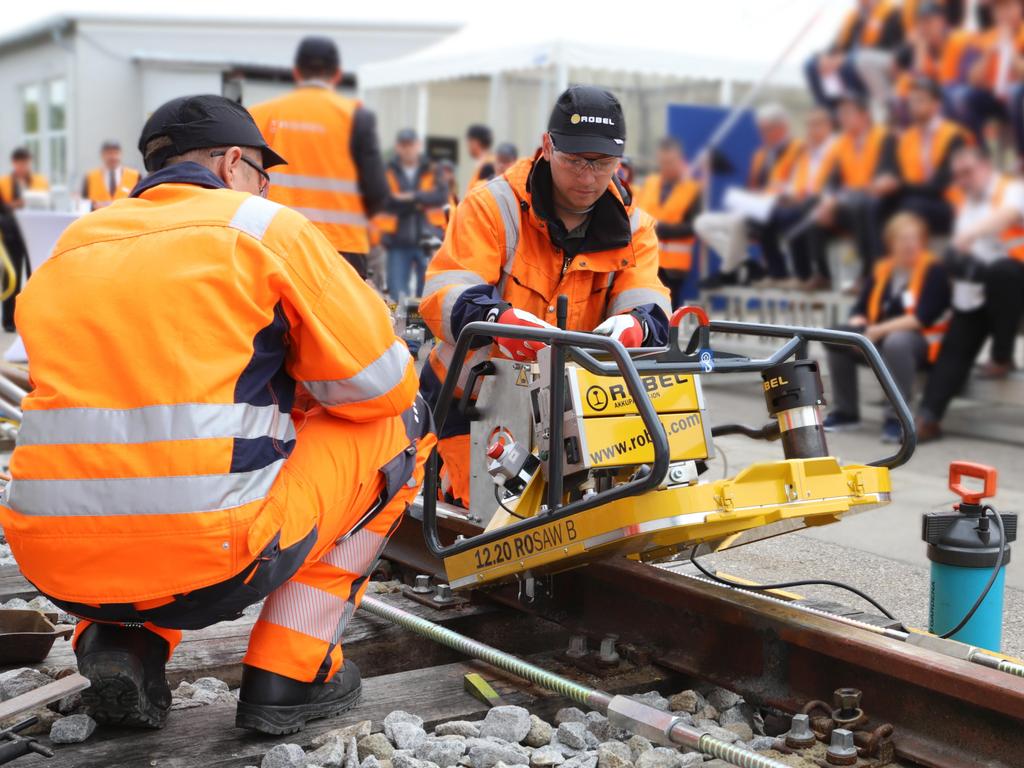 © ROBEL
Further details at www.robel.com/en/newsroom.
This article was originally published by Robel.