As part of its contract, Webuild will design and construct the viaduct and embankment sections along the entire route, install the track system and the alignment and construct all the buildings and services that will accommodate maintenance and other rail system equipment.
The estimated cost of the project is in the region of 20 billion USD. Around 14 billion USD of which will go towards civil works. The aim is for the line to start carrying passengers in 2026.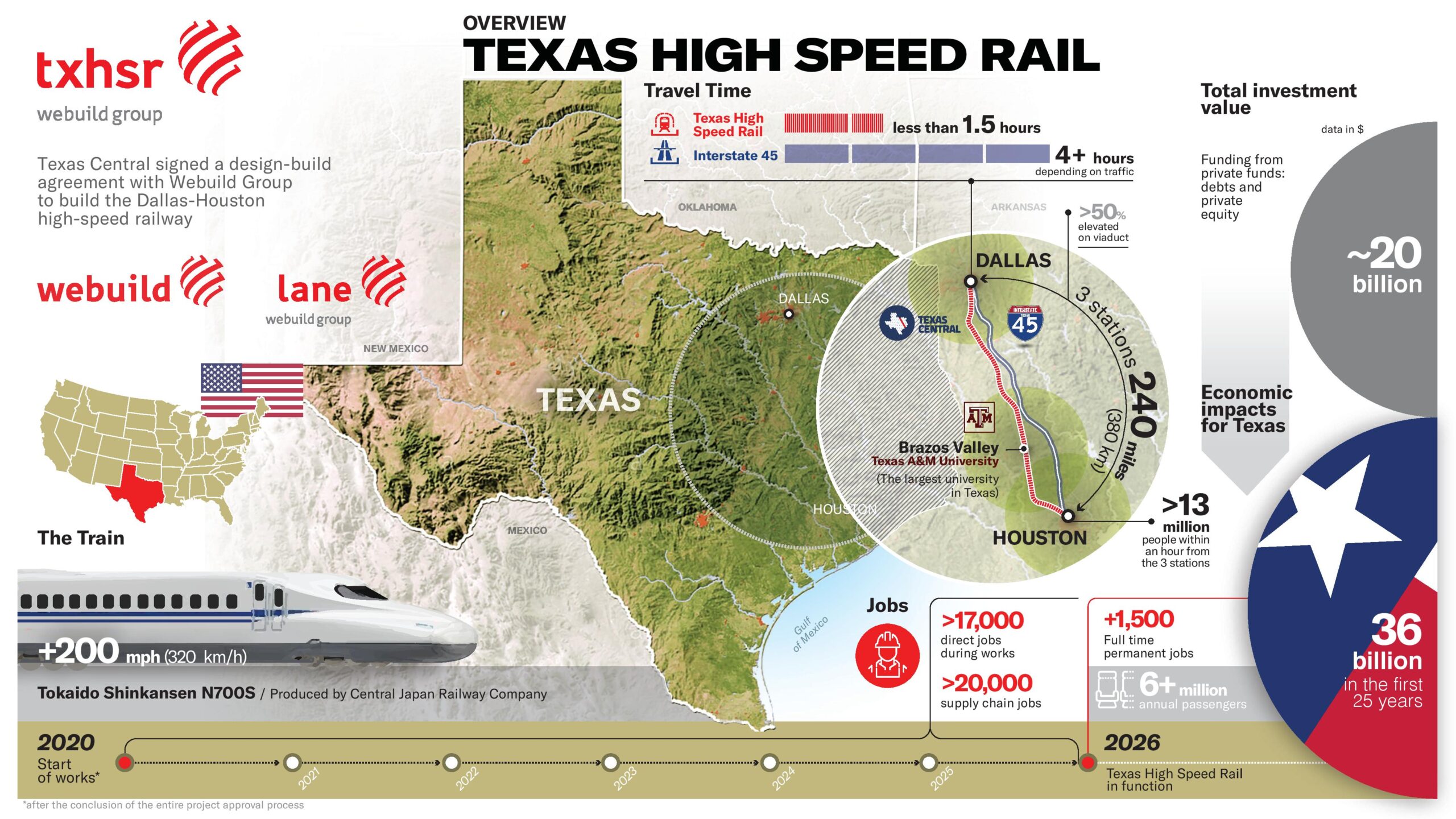 The railway line will measure 379km in length. It will be based on the Shinkansen and carry passengers between Dallas and Houston in 90 minutes with a stop at Brazos Valley. This will make it twice as fast as completing the same trip by car. Trains are set to run every half hour during peak hours and every hour during off-peak periods. The operator will be Spanish company Renfe.
Taking boarding times into account, the high-speed railway connection will also be an hour faster than performing the same trip by plane. There are more than 100,000 Texans who perform the journey between Dallas and Houston more than once a week.
Also read: