Our human heart is pumping approximately five litres of blood through our body – every minute. The "heart" of our test benches is the hydraulic system, that constantly supplies them with oil.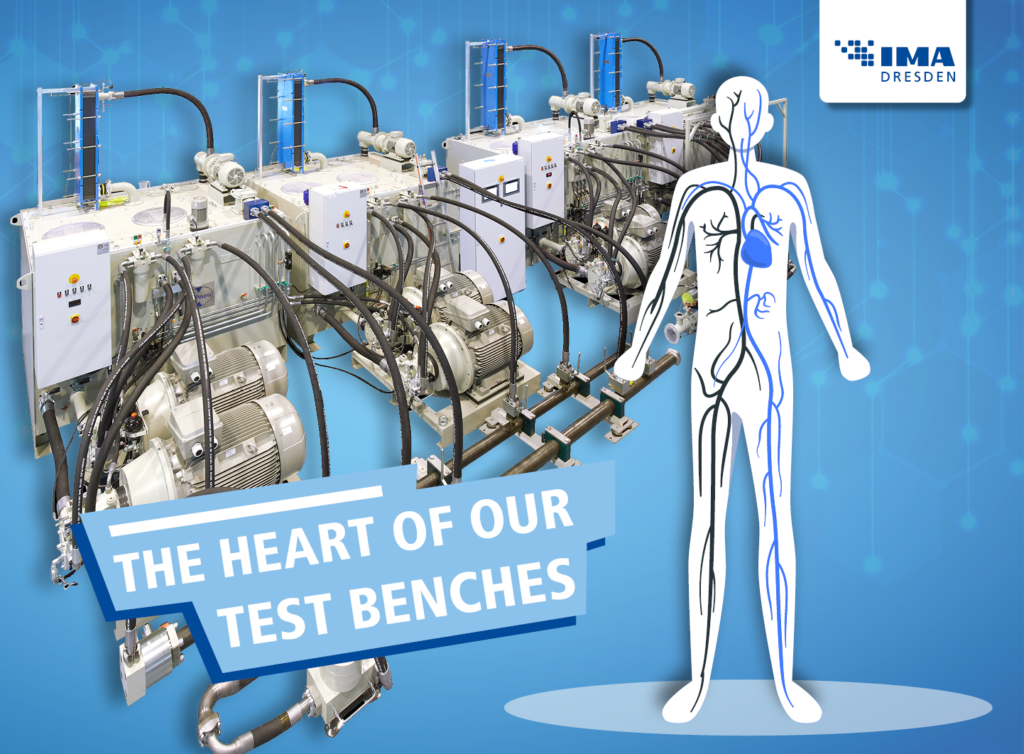 At our two test sites each system consists of 8 pumps, which is able to put into circulation up to 2,400 litres of oil per minute. In order that the valves of the hydraulic cylinders display optimal performance, we set ourselves the highest standards
We use oil with a particularly high purity class to prevent the valves of the hydraulic cylinders from clogging. The oil is checked regularly for contaminations, wear metals, the performance of additives and certain oil ageing phenomenons.
If the trends of certain values leave the defined corridor, countermeasures such as optimising the filtration concept are carried out. After the oil has been used in our "organism", it is reprocessed by a specialist company in Chemnitz and thus can "live" a second life.
This article was originally published by IMA Dresden.