Hull Trains Invest £60 million in High-Tech Hitachi Trains
Hull Trains has announced a massive £60million investment in a brand new fleet of high-tech Hitachi trains that will deliver 50% extra seating, additional services, enhanced interiors and the potential for faster speeds.
The multi-million pound deal follows the company's recent success in securing an unprecedented track access extension from the Office of Rail and Road, which gives Hull Trains customers certainty of direct services to and from London until 2029.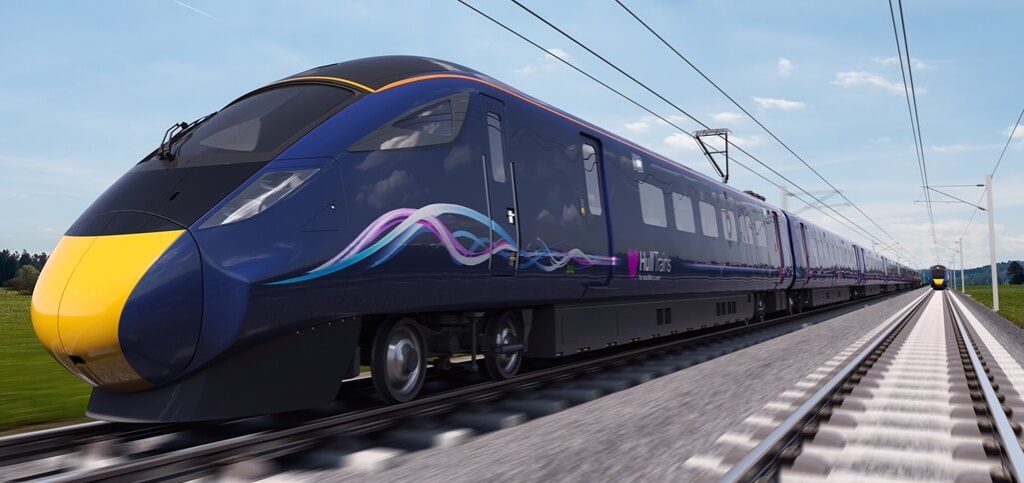 Will Dunnett, Managing Director of Hull Trains says:
"At the heart of these plans is our commitment to keeping local people and businesses connected to the capital. The brand new trains will increase our fleet from four units to five with an extra 20% seating capacity on each. In total, this means we can serve 50% more customers than we do today. The trains are also faster and will offer state-of-the-art comfort for our customers. We will also be announcing additional services in response to customer demand."
Hitachi will now build five AT300 trains of five carriages each. The units will be able to travel on the electrified East Coast Main Line from London King's Cross and then on diesel power on the unelectrified line to Hull and Beverley, giving Hull customers access to the benefits of the East Coast Main Line electrified track to London for the very first time.
Jon Plowright, Head of Engineering at Hull Trains says:
"These Bi-Mode trains will bring the benefits of electrification to our region, ensuring that Hull and the East Riding remains competitive and connected to the capital in the long term. Our maintenance contract with Hitachi also secures the services of our existing maintenance team, securing nine jobs for our region."
The new units will enter service for Hull Trains in 2019.
For further information please click here.