Hitachi and Bombardier Announce a Global High Speed Rail Learning Programme
Hitachi and Bombardier have announced their plans to establish a Global High Speed Rail Learning Programme. The transport and engineering companies presented their plans at the National College for High Speed Rail in Doncaster, UK. If successful, Bombardier and Hitachi will collaborate closely with the college at its campuses in Doncaster and Birmingham.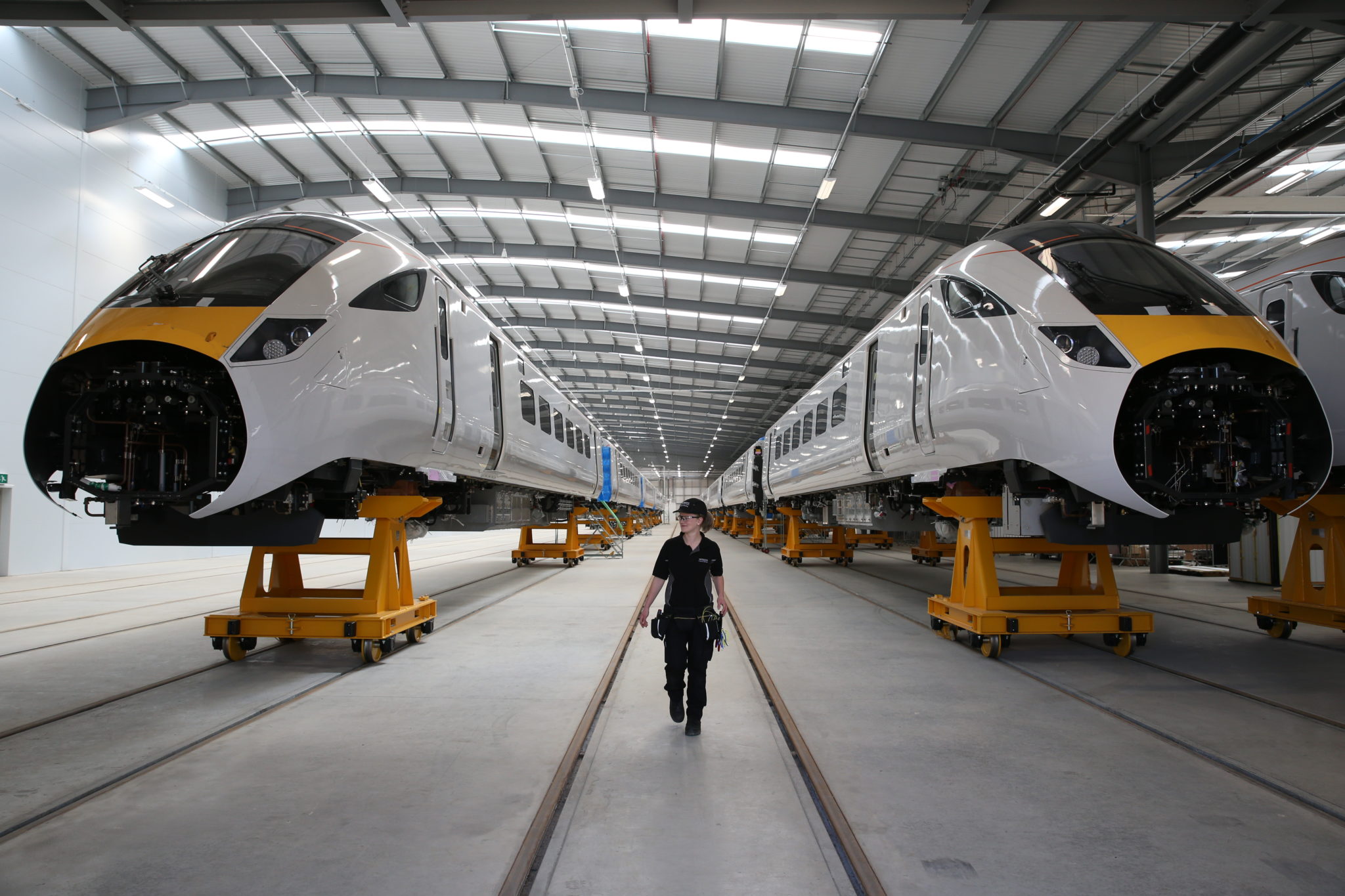 The Global High Speed Rail Learning Programme
Bombardier and Hitachi are in talks with the national college to discuss creating a new high speed rail learning programme that will provide a route for apprentices to achieve degree-level qualifications. The programme could also include placements at international high speed locations in Germany, Italy, Sweden, Japan and the United Kingdom. Specifically, the route would be open to students at the National College for High Speed Rail and to Hitachi and Bombardier recruits.
Hitachi and Bombardier Joint Venture for HS2
Hitachi and Bombardier established a joint venture, which they hope will win the contract to build and maintain 54 trains for phase one of HS2. To explain, this phase would see high speed trains running between London and Birmingham. The two companies are already working together to develop a light, quiet, energy efficient train. Its design will maximise passenger comfort and capacity, while travelling at speeds of up to 360km/h. In addition, Hitachi and Bombardier recognise that a project like HS2 will require a new generation of highly skilled experts in design, production and maintenance.
Read: Bombardier and Hitachi Set Up Joint Bid Centre to Design HS2 Trains
Expanding Rail Graduate and Apprentice Schemes
The two companies in the joint venture will expand their rail graduate and apprentice schemes. They will focus on diversity and inclusion. Obviously they want to attract the most talented individuals to work on the HS2 project. The current timescale sees phase one of HS2 to open in 2026. After this, the trains will require maintenance for at least 12 years. This means trainees signing up to the high speed rail learning programme have long-term career prospects in the industry.
Read: HS2 Ltd Publishes Skills Strategies for Training and Exportable Skills
HS2 Contract
The contract for HS2 will be awarded in 2020. To clarify, companies are to submit their bids by spring 2019. The contract is worth 2.7 billion GBP. The Department for Transport and the HS2 operator will then work with the successful bidder to design the final rolling stock.