Station Improvements for Eastern Taiwan to Accommodate Travellers
Hualien Station is a major transport hub for public transit in eastern Taiwan, as every day tens of thousands arrive at or depart from this station. In fact, the only station busier than it is Taipei Main Station. The design emphasis for renovation work being done on Hualien Station is to offer high quality service and provide walking spaces that allow travellers to get to where they need to go faster.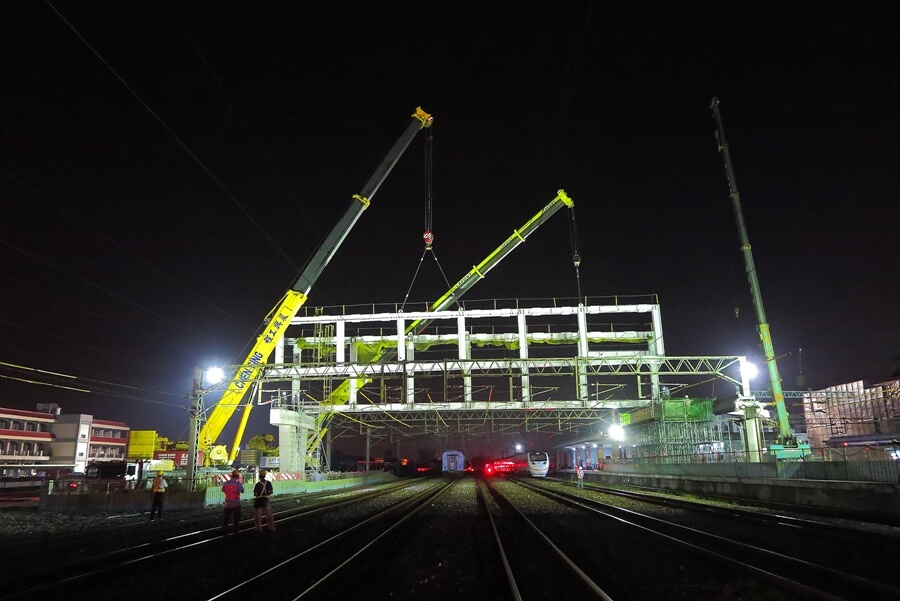 Haulien Station Improvements
In the future, Hualien Station will have separate pathways for arriving and departing travellers, and these travellers will get to the railway platforms by going on an elevated walkway that crosses over the railway tracks. In addition to all this, adjustments will also be made to the station's current underpass tunnels.
This is all being done to make getting into and leaving the station quicker, as it is believed that this will improve how the station's busy time periods often result in congested crowding and chaotic walking conditions. The elevated walkway will connect the east and west stations as well as combine ticketing services, waiting areas, station services, and commercial spaces.
The station's walkway is 100 meters long and 12 meters wide, and it crosses over Hualien Station's railway tracks and the catenary. Engineering work for the main part of its steel structure, which has used cranes and hoists, has been divided into two sections: the railway platform section and the bridge section. Due to the need to cooperate with Hualien Station's every day transportation functions, this walkway is only worked on Monday through Thursday for about four to five hours during late-night hours.
Engineering work involving cranes and hoists first goes through a computer simulation that shows the construction process. Being in a limited work space full of catenary lines means that even the smallest mistake cannot be made, as night-time engineering work must be absolutely precise if Hualien Station's transportation operations are going to be working normally the next day. Two major steel beams that cross over the railway tracks have already been put in, and, in the future, further engineering work will cross over (Railway) Platform 1 and Platform 2. Overall, the RRB's Eastern Region Engineering Office is doing every thing that it can to complete this extremely difficult mission by the end of this year.
Please see Ministry of Transportation and Communications ROC for original article.