Hack Partners Launching HackTrain InnoTrans 2018
The last time the team from Hack Partners attended InnoTrans, in 2016, they immediately made an impact and were spontaneously invited to participate in a panel discussion. This year they're in Berlin to do way more than that. This time they're launching HackTrain InnoTrans!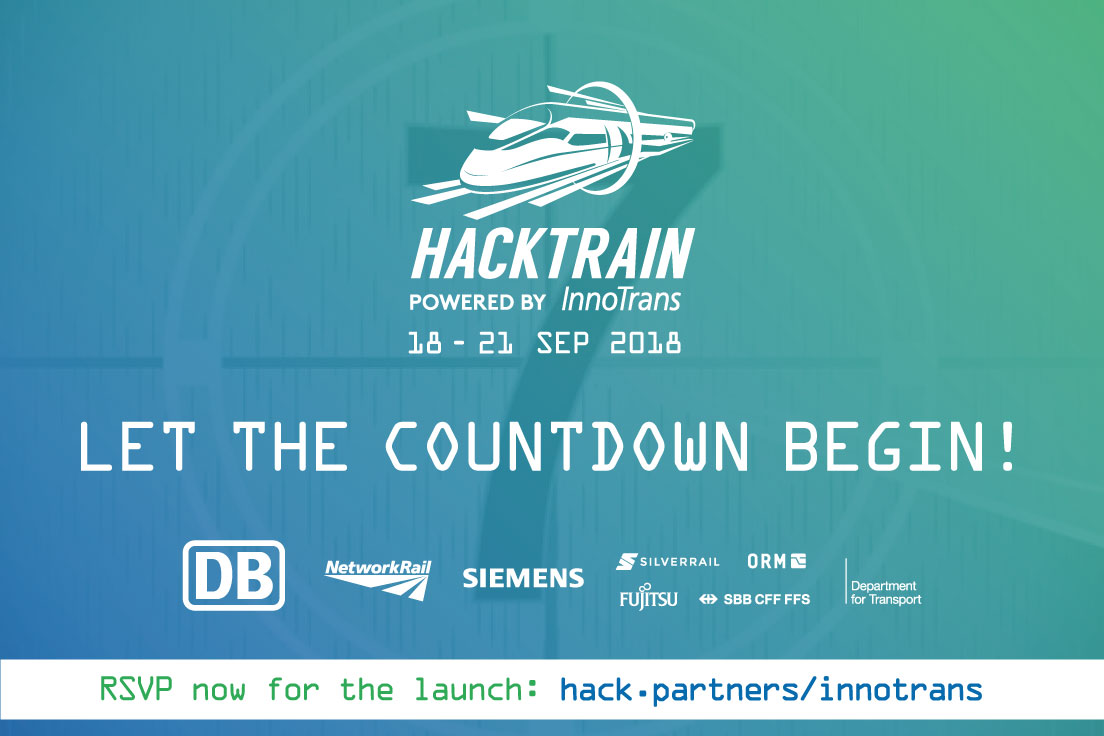 After having run a number of hackathons in order to drive innovation in rail already, this will be their first appearance at InnoTrans, where they have the support of Siemens, SBB, Fujitsu, DXC, ORM, Deutsche Bahn, SilverRail, SNCF and Network Rail.
Having received more than 400 applications from individuals wishing to participate, making the selection process to pick just eighty was tough.
Hack Parners CEO River Tamoor Baig said:
"We've never had this much top talent applying to attend our hackathons before from so many different parts of the world. One of the participants has never actually even been on a long-distance train in his entire life, having grown up in Hong Kong using only the MTR. Yet the ideas he is suggesting on how the passenger experience for long-distance journeys can be improved are astounding. It's why I'm so excited for this year's event. We'll have participants literally coming from all corners of the world which will make for an incredibly diverse and creative hackathon."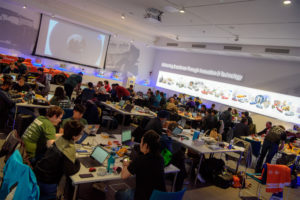 HackTrain InnoTrans
The format is as follows: eighty innovators from around the world, who will be put into teams, and twenty mentors from the rail industry will come together to focus on infrastructure, rolling stock, customer experience and performance. They will launch their innovation hackathon on the opening day of InnoTrans (18 September) in the Marshall-Haus, Business Lounge, at 5pm–10pm. You can register to attend the event here.
Key industry members will then give the participants challenges along with datasets. Nework Rail, a gold partner, will issue five challenges, ranging from detecting vegetation overgrowth to identifying degraded architecture.
Network Rail's Head of Innovation and Information Management, Apurva Sinha, said:
"Innovation is incredibly important to Network Rail which is why we support initiatives such as the HackTrain. We've had an incredibly positive engagement so far with the Hack Partners and can't wait to see how the innovators who take part in HackTrain InnoTrans solve some of our biggest challenges."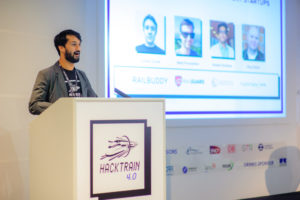 The participants will then establish a base in the CityCube building, working through the night from Wednesday to Thursday, during which time they will create new prototypes using hardware sensors, machine learning and data analysis techniques. This space is open to visitors Wednesday 1pm–6pm (CityCube Level 3, M4–M5).
Thursday will see the semi-final event, also CityCube Level 3, M4–M5, 3pm–6pm, where the best ideas and solutions will move on to the final. There will also be a wild card selection between 10am–noon on Friday in the CityCube location. The finalist teams will then present their solutions to industry experts in the Career & Education Forum (Hall 7.1c) 2pm–4pm on Friday. The winners will get a cash prize. The judges will come from Network Rail, Deutsche Bahn, Siemens and SilverRail.
River Tamoor Baig said:
"Historically we've always been a facilitator, introducing innovative tech companies and suppliers to TOCs and Network Rail etc. For last year's hackathon we actually helped continue the ideas by collaborating with some of our hackathon participants and partners to run pilots with TOCs. By doing so, we managed to take forward 10 out of the 19 challenges that were given to our participants. Now, with established tech companies like Fujitsu, Siemens, and digital consultancy ORM we are aiming for that magic 100%."
Marc Ludwig, Head of Freight and Products Rail Automation for Siemens Mobility, said:
"InnoTrans is the marquis event showcasing innovations in the rail industry, so it is only fitting that the hackathon takes place at the show. HackTrain reinforces the industry's commitment to innovation managemetn and Siemens Mobility is proud to foster an environment that enables the latest ideas for enhancing passenger experience, intelligent infrastructure and guaranteeing availability."