Congestion Monitoring and Project Performance for the Latest 48-Hour HackTrain Hackathon
HackTrain 4.0 – Conference & Hackathon
This year, Baig and his team decided to push the boundaries by running the largest rail innovation conference of the year and The HackTrain Hackathon on the same weekend. The HackTrain Conference saw over 400 Rail & Tech professionals visit London's own silicon roundabout at Old St, to hear the likes of Hyperloop One, Angel Trains, Trainline and DXC Technology speak and present their vision of the future of rail. Hack Partners have also further challenged themselves by increasing the size of the Hackathon to tackle more challenges, inviting a total of 120 participants split into three trains going on three different routes – the Infrastructure & Cybersecurity train went to Cambridge, the Customer Experience & Rolling Stock train went to Paris and Bordeaux and the Policy & Performance train travelled to Paris and Frankfurt – compared to 80 participants with two trains from the year prior. The trains travelled as far as Frankfurt and Bordeaux thanks to Deutsche Bahn, SNCF, Eurostar, GTR and Transport for London.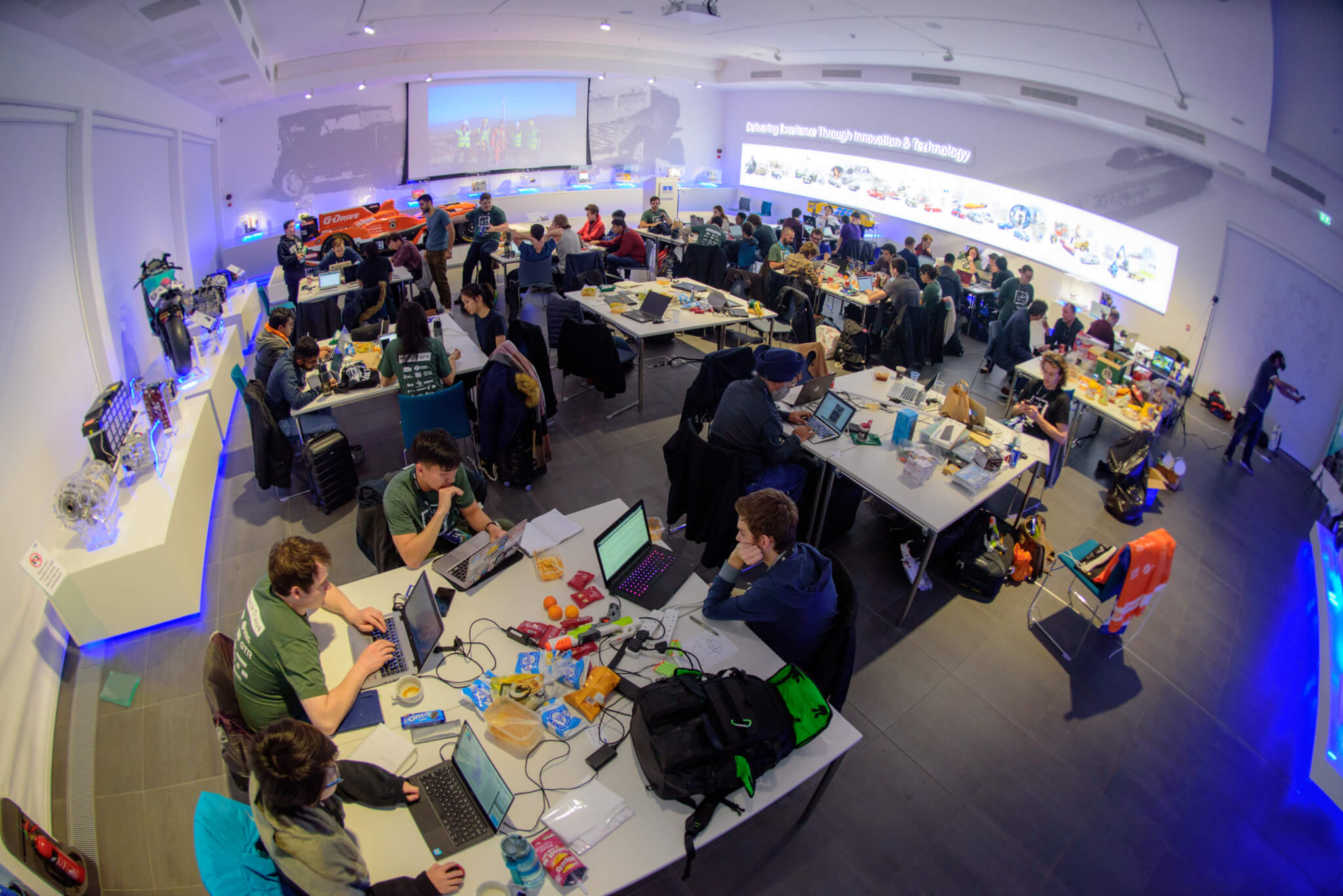 From Friday 24th to Sunday 26th of November, 120 software developers, data scientists, designers, policy makers and entrepreneurs with various technical backgrounds from all over the world were invited to join HackTrain 4.0 Hackathon, a 48-hour technology marathon on a moving train. The teams formed on day 1 of the Hackathon, travelled across the UK and Europe on trains, whilst collaboratively coding new and unique technologies from scratch in the form of apps, websites and software to solve some of the rail industry's biggest challenges throughout the nights. The only things the teams were equipped with were never before seen datasets released by sponsors and partners. Hackathons have proved to provide a platform for self-expression and creativity through technology.
Natalie Moser, UX/UI Manager of Eurostar, commented:
"It was a real privilege to be able to judge such a talented group of innovators. The solutions that were presented were of an exceptionally high standard – it was clear they are going to solve significant problems across the transport industry. I look forward to seeing how they come to life in the real world."
Winning Team Pitches of HackTrain 4.0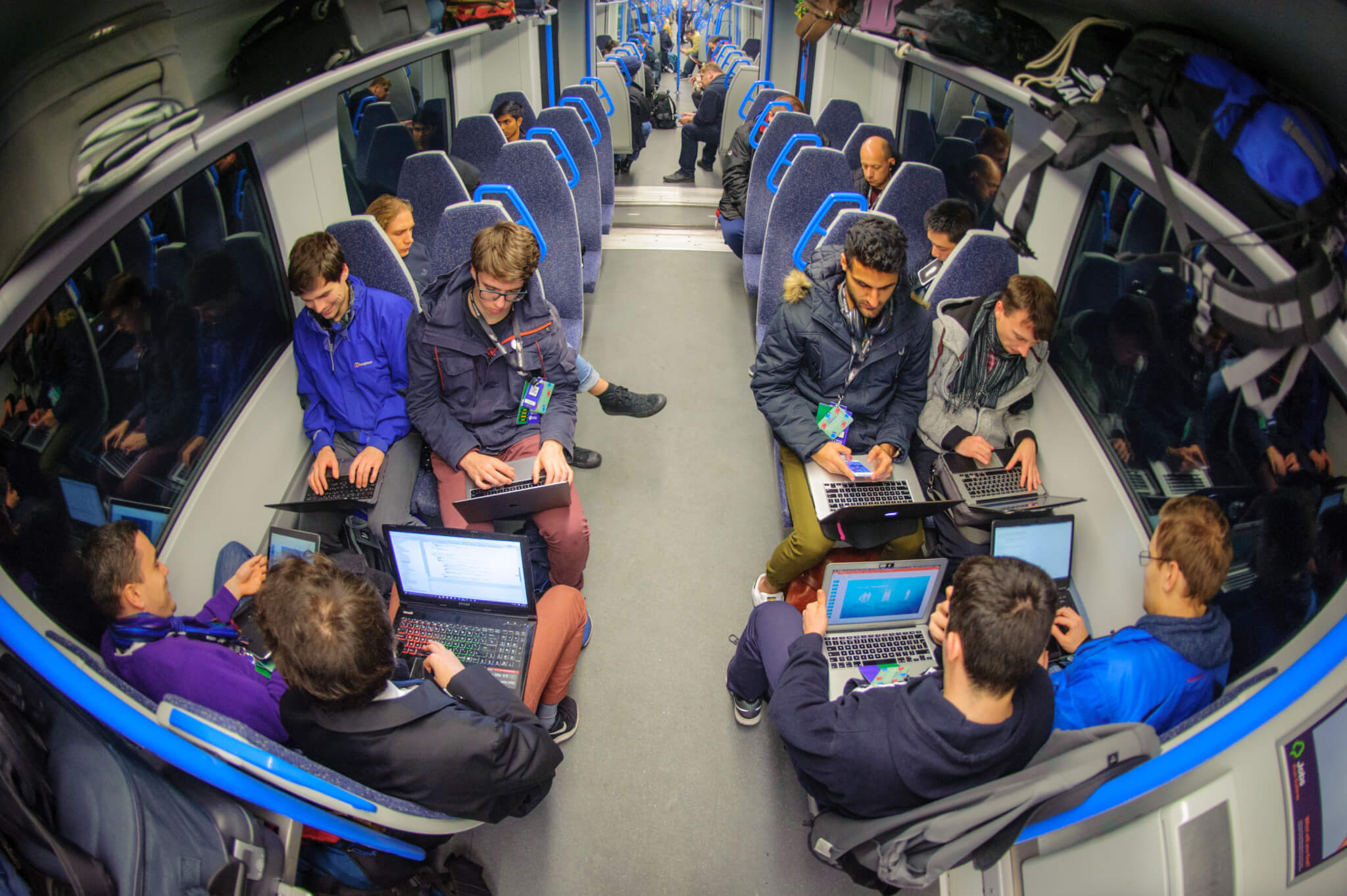 There was a winning team for each train from HackTrain 4.0. From the Infrastructure & Cybersecurity train, PLATFORM built a piece of software that analyses passenger dwell time in stations using anonymous passenger WiFi data provided by BAI Communications to improve congestion performance monitoring.
Team member Howie Chau comments:
"We know that people move slower when the station is busy, and with this WiFi data, we could see exactly how long it took for people to interchange between metro lines. That got us thinking – could we use that data to understand real-time crowding information, and pass that on to customers, operators and even third parties? And that's when we built PLATFORM. PLATFORM currently analyses over 30 million data points to generate average interchange time and rate of change of people entering a station which can be applied to operational performance monitoring around congestions, potential early warning systems for stations about to be hit with congestion, and even a notification system for customers to advise them if they need to change their journey."
Winning team of the Customer Experience and Rolling Stock train, MainTrain chose to tackle two challenges this year provided by Angel Trains and Eurostar. Maintenance costs are the largest driver of the industry's costs, and in many ways working practices are the same as they were in the 80s.
MainTrain Team members explain:
"We went for one of the hardest challenges that places focus on hardware to enable predictive maintenance of train assets. We built a product that uses an array of sensors with on-train processing and machine learning to tell train operators when and how components on their train are about to fail. It can then automatically order parts and book its own slot in the depot to automate maintenance tasks, saving both time and money."
ThORR took the winning prize home for the Policy and Performance train tackling the ORR challenge. Currently, ORR visits every Network Rail project every quarter to check whether they are reaching milestones. Yet ORR collects monthly data on performance and financial indicators, which can be used to predict underperformance, without the need for a visit. What ThORR has come up with, is a solution to achieve efficiency through visiting sites that really need it, question targeting and preventing problems before they develop through Data Analytics and Machine Learning.
"This project has been specifically designed for ORR purposes, however due to Network Rail data being the underlying data source, this is very applicable to Network Rail internal purposes too. Furthermore, due to the nature of performance monitoring across many regulatory bodies, the approach can also be applied to other sectors,"
said team members of ThORR.
Post-Hackathon: Pitching Back to the Industry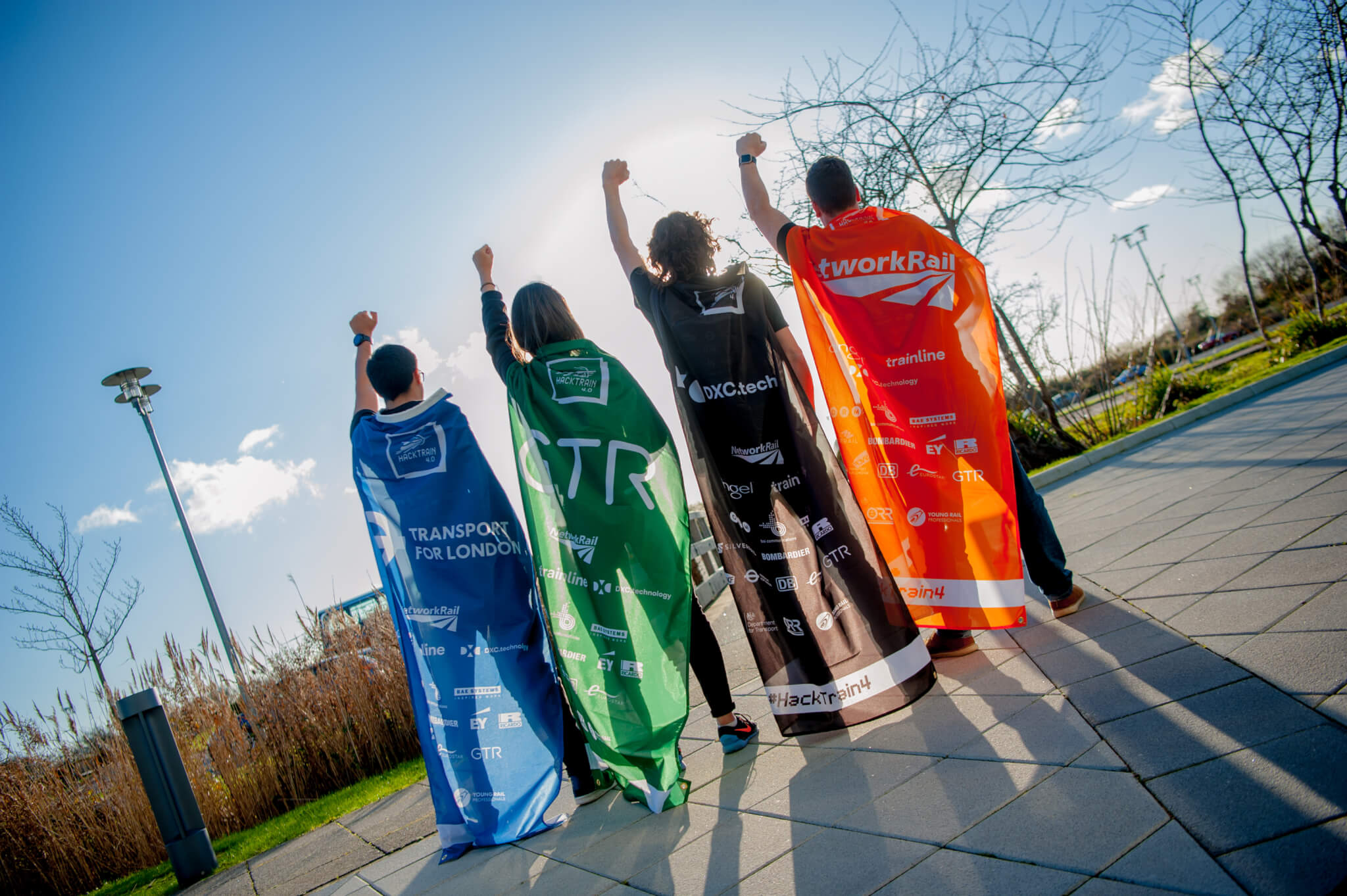 After the Hackathon, Hack Partners aims to work with some of the 30 teams to help them implement their ideas within the rail market.
"It is critical that we don't lose these ideas to the lengthy procurement processes or cultural barriers that prevent new technology from reaching the hands of passengers. Over the coming new year we'll be working with the industry to take some of these ideas and get them trialled and deployed in a live environment allowing us to continue how the industry operates,"
said Baig.