10am Tuesday 29th June
Graham Leigh will be presenting "Implementing level 2: how it was achieved and key learnings from Italy"
The 2021 conference will be held online each morning over a four-day period on 28 June – 1 July.
Attendees will be able to hear Graham's presentation at 10.00 on day 2, Tuesday 29th June. His session is just one of those highlighting the latest strategic insight on the plans for successful implementation of ERTMS across the UK and Europe.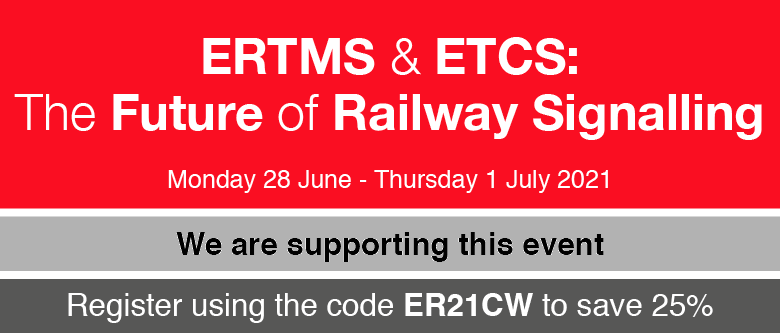 About the ERTMS & ETCS: Future of Railway Signalling Conference
This event aims to provide attendees with a complete guide to ERMTS, ETCS and the future of signalling. It will share the latest updates on the rollout of ERTMS across Europe and insights on where else the technology is being implemented in the world.
Graham is just one of the experts, who will share critical developments in rail signalling, including a focus on new technology, the progress to ERTMS Level 3 and obsolescence management.
Discount code
Comtest Wireless clients & contacts can attend the conference with a 25% discount using this code: ER21CW
This article was originally published by Comtest Wireless.