Deutsche Bahn, the federal government and the individual state governments will invest a total of 12.7 billion euros in Germany's rail network in 2021.
This is the highest sum, in absolute terms, ever invested in modernising and maintaining as well as building and expanding the rail network and in stations within a calendar year. In 2021, Deutsche Bahn will work on 1,900km of track, more than 2,000 points, around 140 bridges and roughly 670 stations. The programme of works will run under the heading 'New Network for Germany' and aims to prepare the country's rail network for the Deutschlandtakt – a highly co-ordinated, nationwide timetable. The New Network for Germany will have four pillars:
hiring new employees
the increased use of digital construction and planning tools
predictive maintenance
the digitalisation of the railway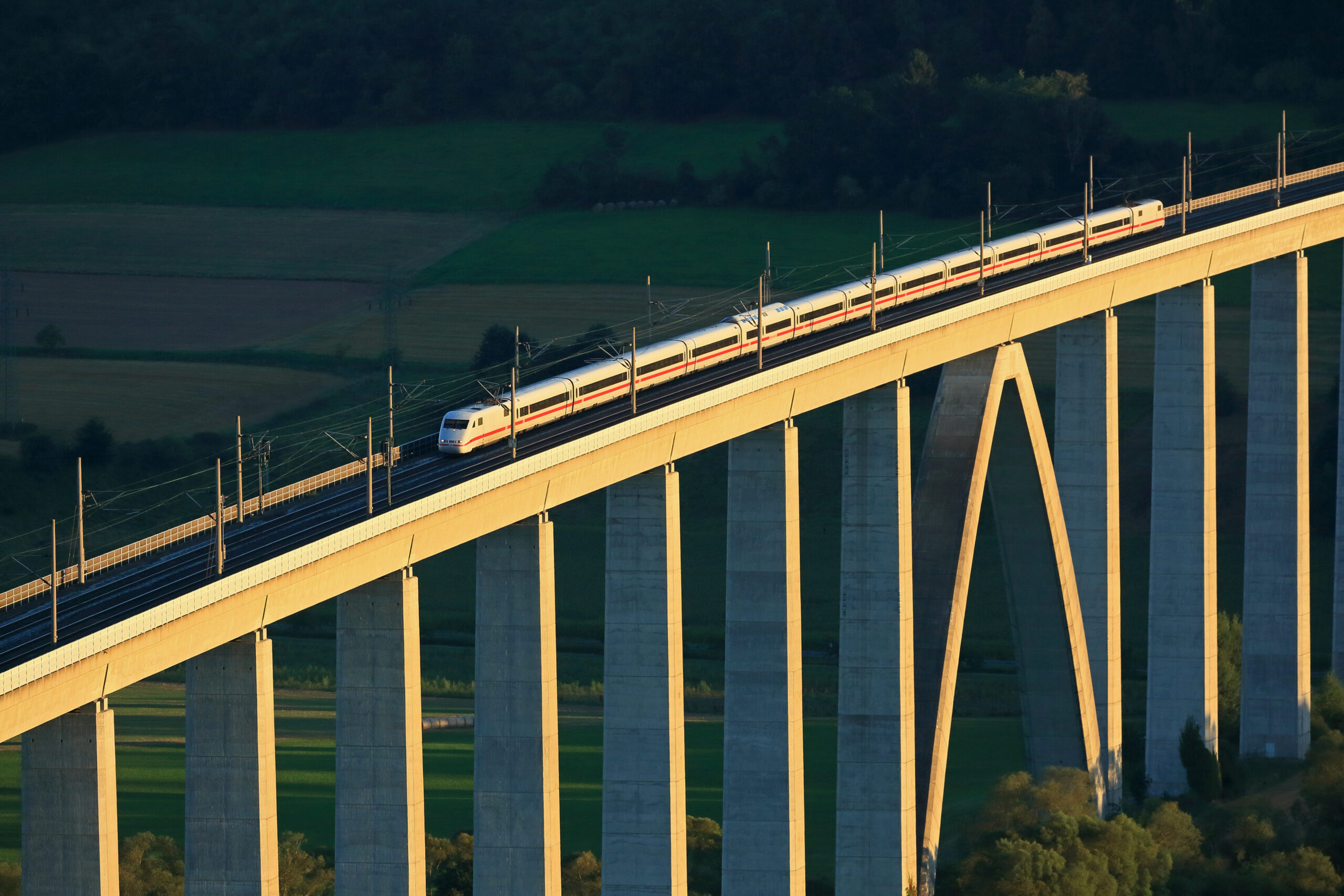 Hiring New Employees
Deutsche Bahn will expand its total number of employees by 2,000 new engineers and site supervisors and 1,700 maintenance workers in 2021. The company is planning to increase its workforce for managing stations by roughly 20 percent.
Digital Tools
Deutsche Bahn wants to implement major projects up to 25 percent more quickly as well as more efficiently in the future. To do that, it wants to make increased use of digital tools such as Building Information Modelling (BIM). Factors such as early consultations with the public and the Planning Acceleration Law will also be important catalysts for this aim.
Predictive Maintenance
High-speed routes, such as the Hanover-Würzburg line, will be equipped with around 1,300 smart sensors on its points. These sensors will allow Deutsche Bahn to perform predictive maintenance, i.e. before faults occur. In 2020 Deutsche Bahn managed to avoid almost 5,000 faults at points thanks to this smart technology.
Digitalisation
To further digitalise the railway in Germany, first sections of the Rhine-Alpine rail freight corridor will be equipped with the European Train Control System and digital interlocking in Bavaria. In October Hamburg will see some first vehicles run in a highly automated fashion on a digitalised section of the city's S-Bahn network.
"We're building a new network for Germany and are laying the foundations for the Deutschlandtakt. The railway is a core component of the climate transition. That's why we're investing as much as never before and we're increasing the speed of renovations and the capacity of the network."