FRA, ENSCO Announce Plans for New Grade Crossing Testing Capabilities at TTC
Plans to build cutting-edge grade crossing test bed at Pueblo, CO transportation technology site
Coinciding with the 50th Anniversary of the formation of the rail safety organization Operation Lifesaver, the Federal Railroad Administration (FRA) and ENSCO, Inc. announced on June 10 that they were in the planning stages for a new grade crossing test bed to evaluate and demonstrate emerging safety technologies at the U.S. Department of Transportation's Transportation Technology Center (TTC) in Pueblo, Colorado.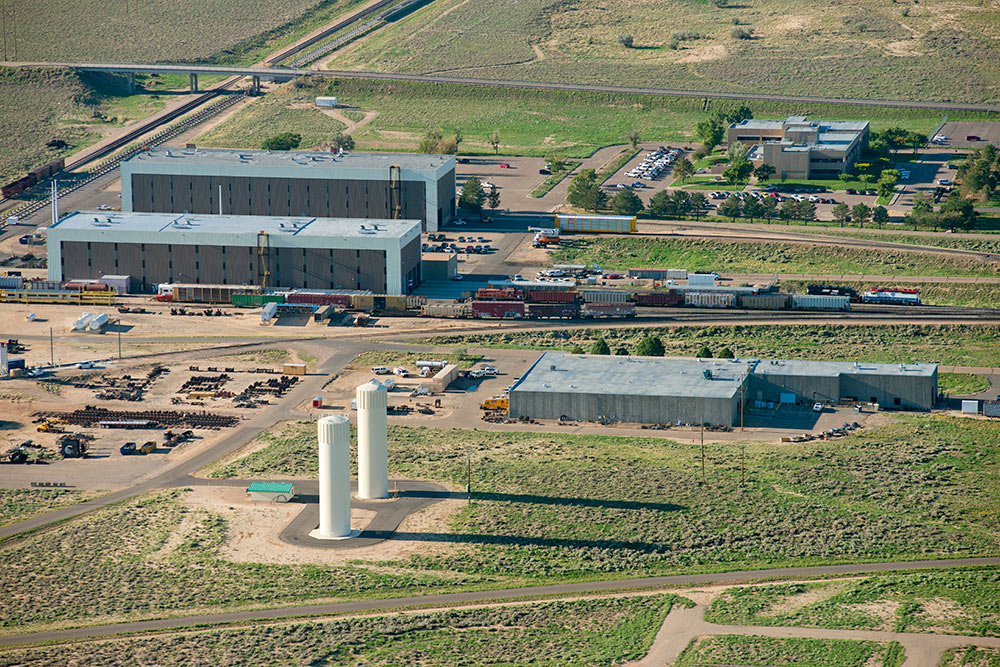 Participating in the International Level Crossing Awareness Day (ILCAD) International Conference, representatives from the FRA, Operation Lifesaver, the Association of American Railroads, the International Union of Railways, and the American Short Line and Regional Railroad Association and others were given a site tour of the TTC. This year's ILCAD International Conference focused on the themes of technology, enforcement/regulations and community outreach directed at saving lives. Guests were welcomed by Jennifer Mitchell, FRA Deputy Administrator and Dr. Maryam Allahyar, Director of FRA's Office of Research, Development and Technology who provided a briefing on the history and capabilities of the TTC.
ENSCO's Program Manager, Eric Sherrock, provided guests with an overview of upcoming activities at TTC beginning on October 1, 2022, when ENSCO will be officially responsible for overall site management in Pueblo, CO.
"FRA's TTC will be integral to advancing global safety initiatives, such as the new grade crossing test bed, by providing safe, reliable and confidential research and testing services at the site. FRA and ENSCO are committed to confidentiality of data and information generated by all site users. This fosters innovation by the industry and FRA is committed to TTC being used to facilitate innovative solutions to improve safety."
This article was originally published by ENSCO Rail.