Flexfab: A Global Leader in the Design and Manufacture of Reinforced Elastomer and Thermoplastic Products
Since 1961, Flexfab has been a global leader in the manufacture of high performance reinforced elastomer and thermoplastic products made from silicone and other advanced polymers. From manufacturing facilities in the United States, Europe, South America and China, we serve customers worldwide.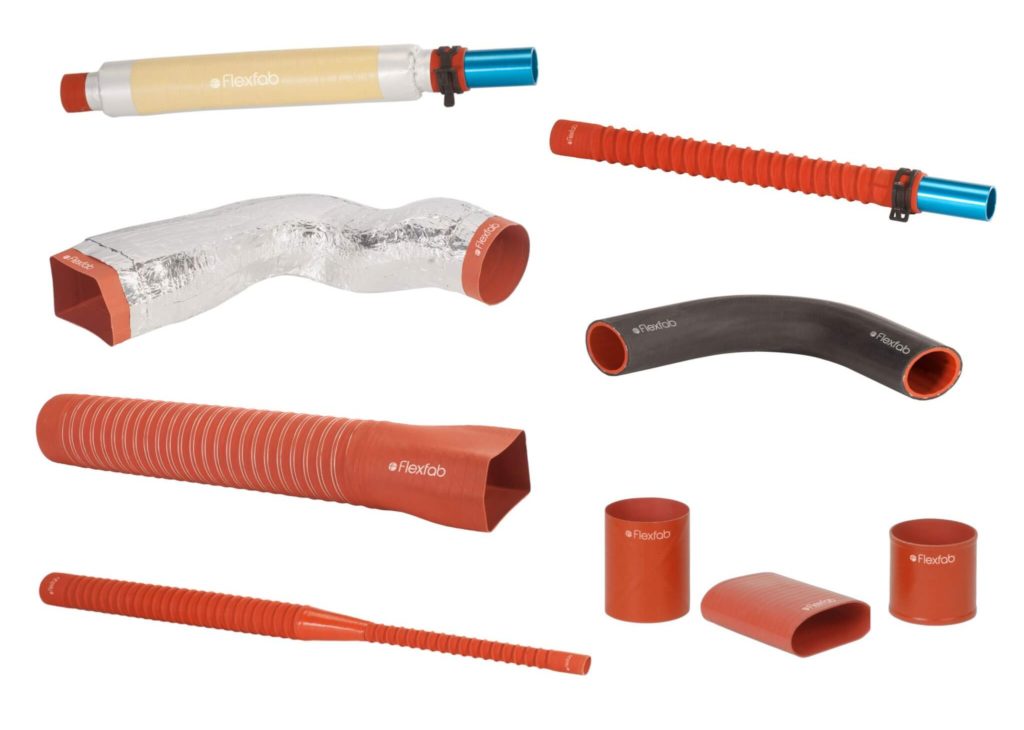 We Make the Products Industries Depend On.
Flexfab specializes in high performance products manufactured with Silicone, composites, reinforced foam panels and other elastomers. We're constantly pursuing new ideas and innovations, developing and producing everything from hoses, ducts and assemblies to connectors, and specially designed products for a wide variety of industries.
We're Changing the Way Companies Work.
For decades, Flexfab has researched silicone's thermal, mechanical, electrical and chemical attributes and developed ways to put those attributes to work. Today, our innovative work has changed the way other companies work – long-lasting silicone products are now used in many applications that were formerly dependent on organic rubber.
For ultra-lightweight applications we have extended our material expertise to the use of rigid, strong, lightweight Reinforced Thermoplastic Laminate (RTL), and Reinforced Foam Panels (RFP).
We're Investing in Expanding Economies
At Flexfab, we're constantly exploring new ways to do business and new regions to serve. Today, you'll find Flexfab customers throughout the world's expanding economies of Eastern Europe, Southeast Asia, and South America in addition to the mature economies of North America, Western Europe and Asia.
We're Experienced. We're Trusted. We're Flexfab.
Today, across the globe, manufacturers count on one company when they need exceptional products designed to exacting specifications. They count on the company with the design expertise, manufacturing flexibility, and commitment to innovation that ensures exceptional value and performance. They count on Flexfab. Engineering Trust. Around the World.