The final piece of railway track connecting Abu Dhabi with Dubai has been laid.
On 1 March 2022 H.H. Sheikh Maktoum bin Mohammed bin Rashid Al Maktoum, Deputy Ruler of Dubai, Deputy Prime Minister and Minister of Finance and H.H. Sheikh Theyab bin Mohamed bin Zayed Al Nahyan, Chairman of the Abu Dhabi Crown Prince's Court and Chairman of Etihad Rail witnessed this milestone in what is the largest infrastructure project in the United Arab Emirates.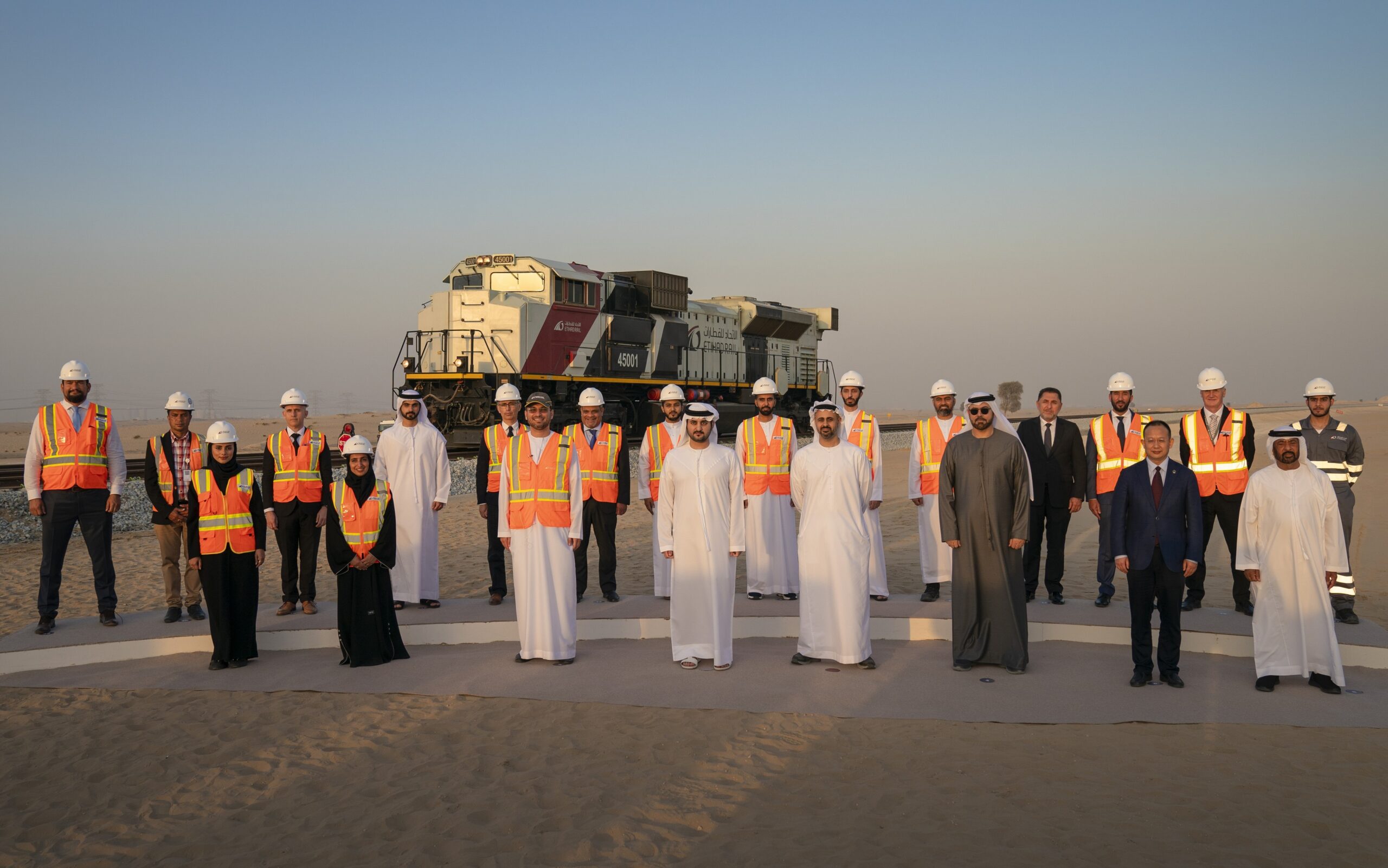 The railway line connecting the two emirates measures 256km in length and took 47 million hours of work to build.
This milestone precedes the linking of the rest of the emirates to a national rail network in the UAE.
This main railway line between Abu Dhabi and Dubai falls within the framework of 'The UAE Railway Programme' under the 'Projects of the 50' scheme, with investment of around 50 billion AED. The UAE Railway Programme aims to create a national rail network to connect the seven emirates.
"The completion of the main railway of the 'UAE National Rail Network' project between Dubai and Abu Dhabi represents an important pivotal phase that shows the great benefits of this national project in linking all the emirates of the country and enhancing the transportation process between industrial and economic centres, and facilitating transportation within the UAE."
The 256km railway is designed based on international standards and specifications addressing environmental aspects, safety and quality. It features 29 bridges, 60 crossings and 137 drainage channels. The total excavation and backfill work totalled 46 million cubic metres. In total 13,300 workers clocked up more than 47 million work hours.