The UAE Railways Program, a long-term strategy for the Emirates' railway sector, has been officially launched at a special event at Dubai's EXPO 2020, which is taking place from 1 October 2021 to 31 March 2022.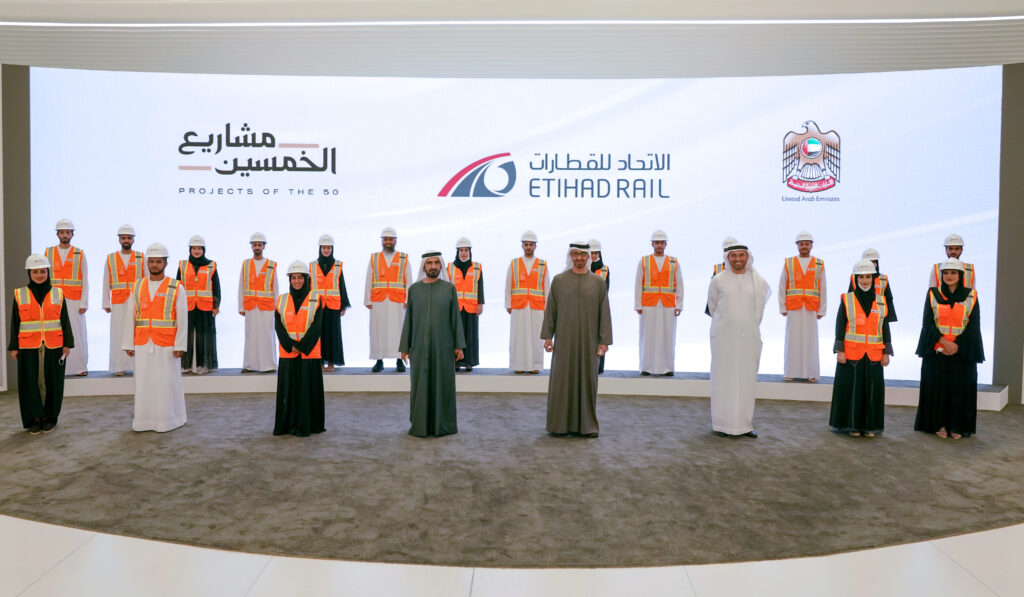 The programme includes a number of railway projects that will link 11 key cities and regions across the UAE, and is valued at AED50 billion (12.05bn euros | 13.61bn USD).
By 2030 it is expected to  provide over 9,000 jobs in the railway sector and supporting sectors.
The launch event highlighted the objectives of the programme and the phases of the Etihad Rail project, which connects Ghuwaifat on the border with Saudi Arabia to the port of Fujairah on the eastern coast.
The first phase has been fully operational since 2016.