IGW is extending its global manufacturing footprint with excitement all around India, especially in their local Indian plant in Pune.
The biggest change that happened recently is that their Indian colleagues are now fully able to produce and assemble entire railway gearboxes locally. By means of a celebration, IGW has just won three new Indian projects, with a delivery of more than 1,350 gearboxes over the next years!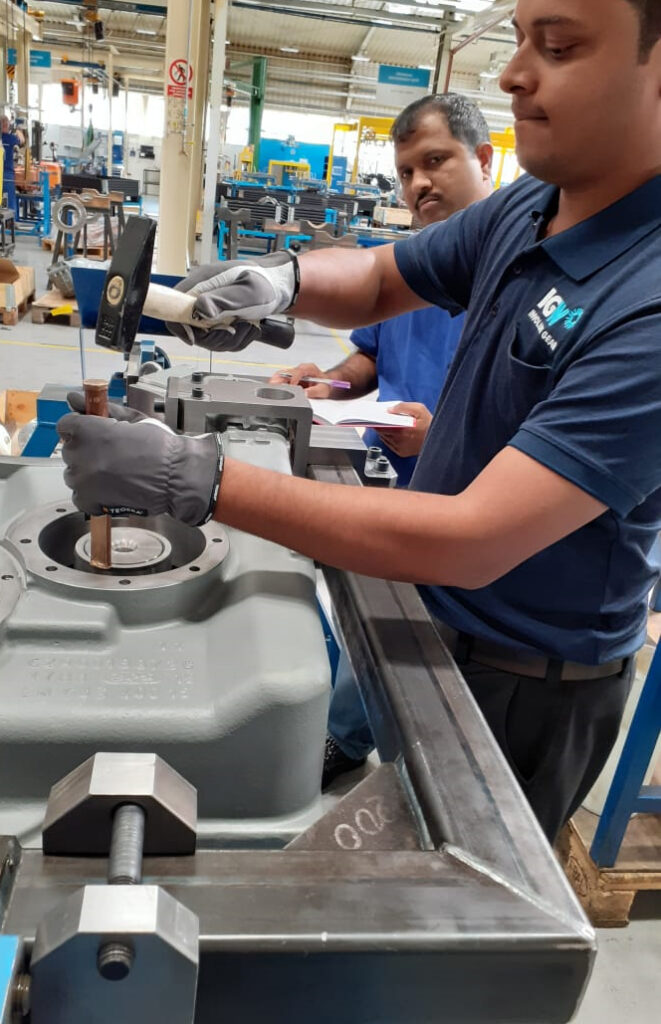 Exploring a New Market
Up until now, IGW mainly produced railway gearboxes in its manufacturing plants in the Czech Republic and China, and these have delivered tens of thousands of gearboxes over the past 18 years. Also, since 2013 a number of projects have been delivered by IGW US for the local US market. Our Indian colleagues are now able to join them in providing the production of full gearboxes in addition to their vast experience in making gears and other parts. This development is a great competitive advantage as they can now operate as a full local supplier for their customers in India.
The railway market in India currently offers exciting possibilities for ambitious companies such as IGW. As it stands, many rail networks are being expanded which of course increases the demand for railway gearboxes. This is already reflected in IGW's portfolio as it has won three major projects all around India.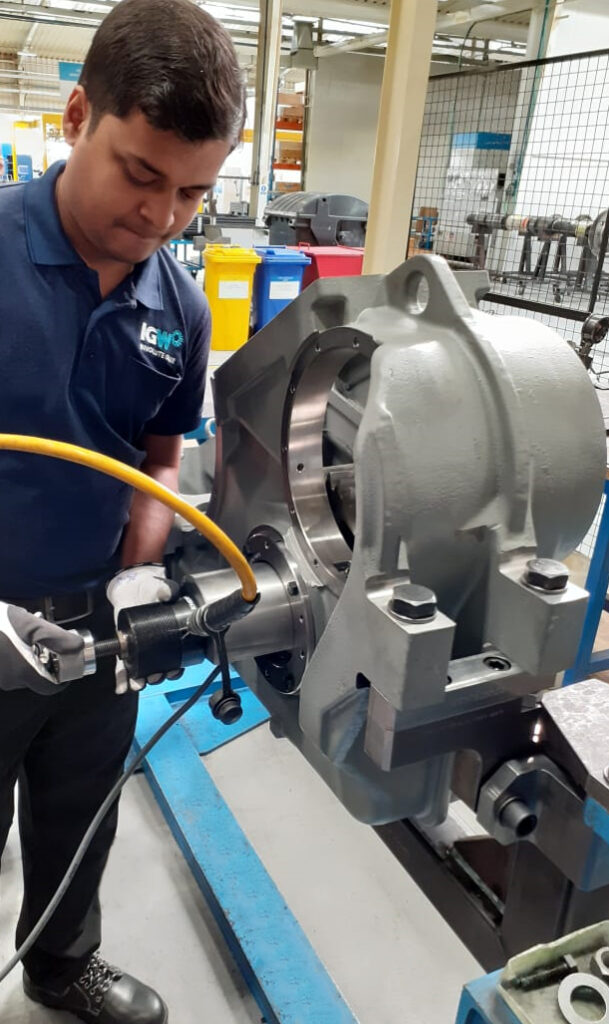 The first project is for 272 one-stage helical gearboxes which will be delivered over the next two years for Pune Metro. Recently, tests have been carried out on the prototypes. Subsequently, these prototypes have received the green light meaning that production has now begun in earnest. An equal number of IGW's gear-to-gear input couplings will also be provided for this project. Needless to say, the IGW employees in Pune are very excited to get going on this project as manufacturing the gearboxes will happen in the same city as the gearboxes will be used, a real honour if you ask IGW.
The next project IGW has won will benefit 1.4 million daily riders as the new metro will connect the city clusters of Agra and Kanpur and iconic destinations including the Taj Mahal. 536 IGW gearboxes will be used in 201 metro cars.
The third project is for a train design for India's first semi-high-speed Regional Rapid Transit System (RRTS). The 82km system will connect the regions Delhi-Ghaziabad-Meerut. It's going to be one of the fastest lines in India with a design speed of 180km/h, reducing travel time between several regions. Around 800,000 passengers daily are expected. IGW will deliver 560 gearboxes for the whole project. End of delivery is foreseen in 2023. IGW was able to secure these specific projects because of its customer-oriented approach. Out of all the bidders, it was able to fully comply with all the demands, one of them being that the gearboxes should be made entirely in India.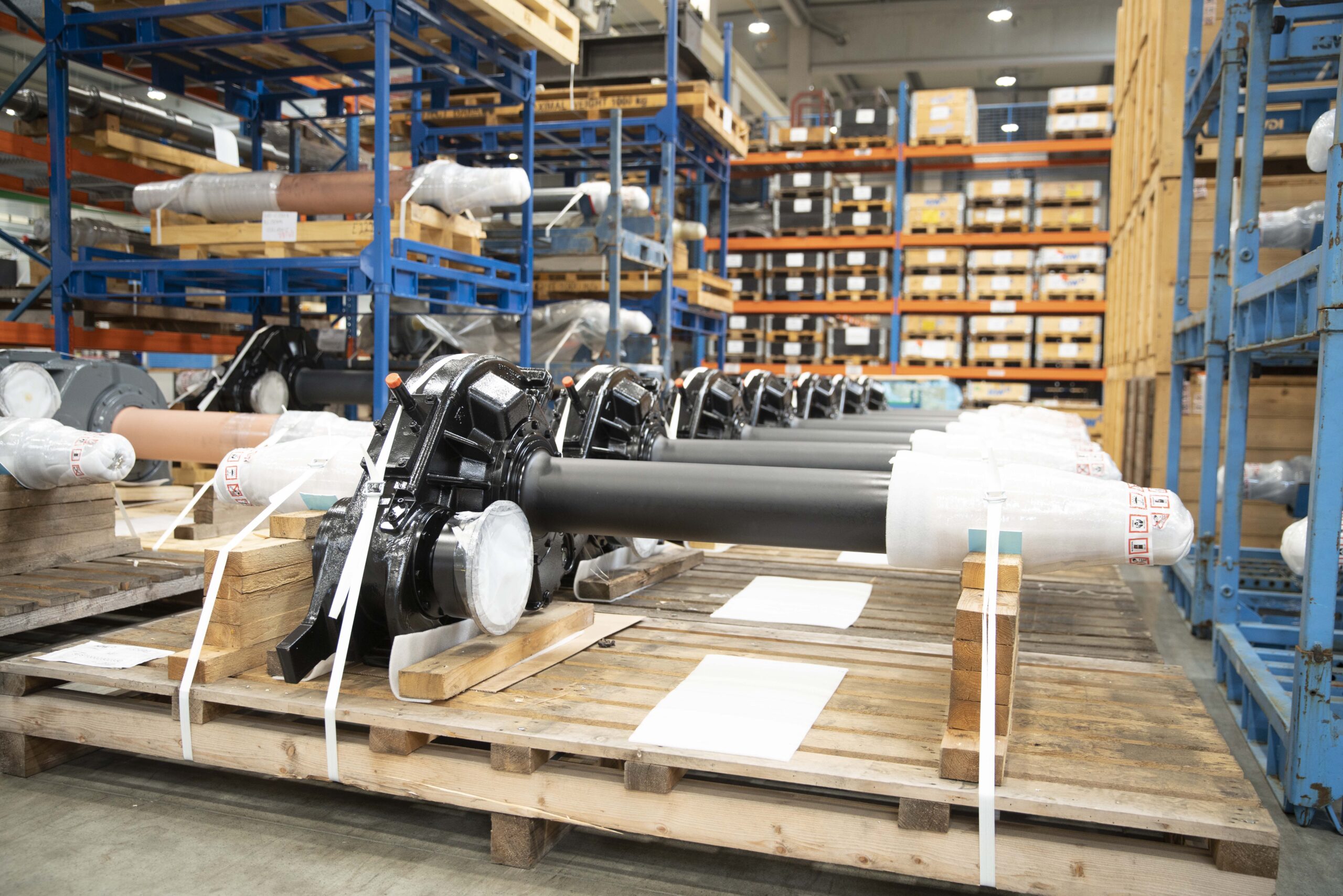 Ready for the Challenge
IGW is convinced that having a full gearbox production capacity at IGW Involute will make the company an even better and stronger service and parts provider to its Indian customers. By investing in infrastructure, personnel and formations, IGW has positioned itself as the ideal partner for rolling stock producers and operators. IGW's worldwide reputation as a strong and reliable partner will only grow with these new orders.