Etihad Rail and Dubai Industrial City have announced the development of a 5.5 million square foot rail freight terminal.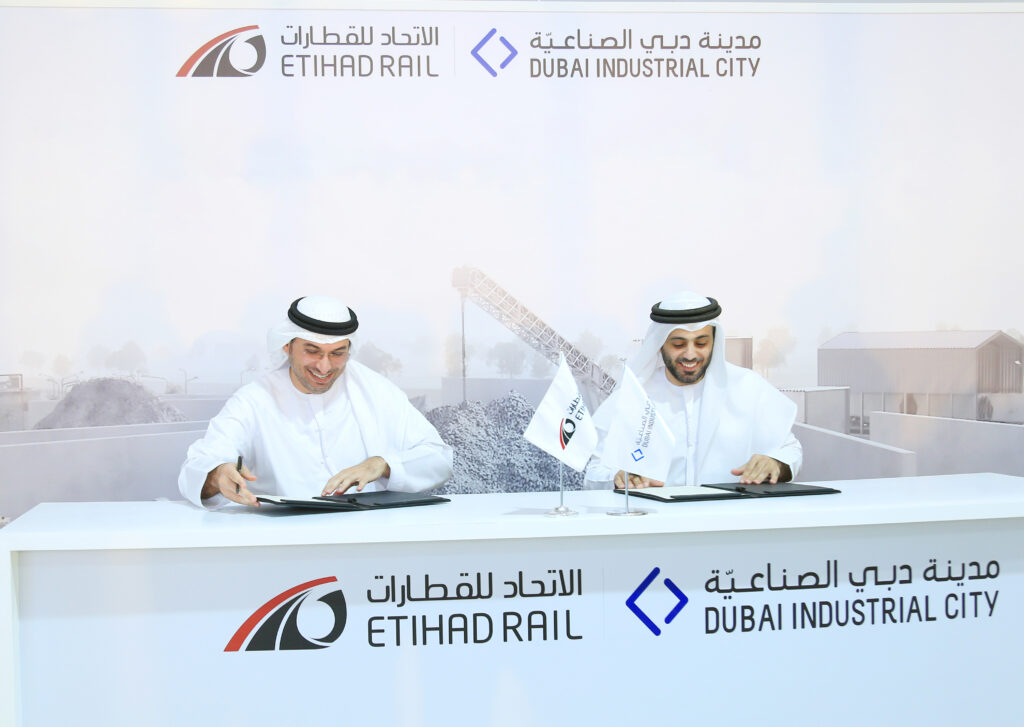 This will connect the companies based at the manufacturing and logistics hub with two-thirds of the world's population thanks to the terminal's proximity to Jebel Ali Port and Al Maktoum International Airport.
The rail freight terminal will be located within Etihad Rail's network which runs from Seih Shuaib to Dubai and Sharjah and also provide direct access to Dubai's main lines Sheikh Mohammed bin Zayed Road and Emirates Road.
It will deliver a major boost to the UAE's Industrial Strategy, also known as Operation 300bn, by strengthening the country's position as an international trade hub and supporting the UAE Railways Programme.
This aims to boost trade by connecting the country's industrial and manufacturing centres and opening new trade routes.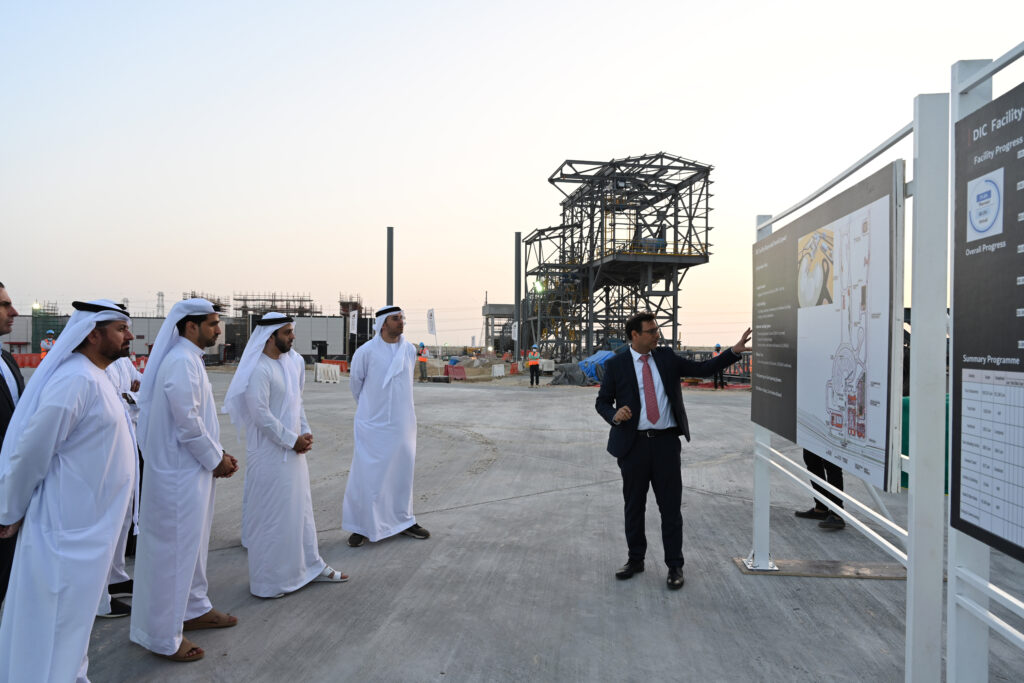 © Etihad Rail / Dubai Industrial City
The announcement was made at a special event attended by officials including the CEO of Etihad Rail, the Managing Director of Dubai Industrial City, the Director General of the Dubai Development Authority and board members of TECOM Group; which Dubai Industrial City is a part of.
"The terminal will contribute to strengthening the supply chain and freight logistics services in line with the UAE's efforts to develop the country's transport and logistics sector.
"With a capacity of five million tonnes, the terminal will connect the industrial and manufacturing centres in the UAE, open new trade routes and support the country's sustainable development.
"The announcement comes in line with the UAE Railways Programme. This aims to enhance the country's transportation infrastructure through the development of the UAE National Rail Network, which play a key role in the country's development, modernisation and urban planning."
This announcement follows closely on the heels of Etihad Rail completing the direct railway between Abu Dhabi and Dubai last month.
Leaders came together at a special event  in March to place the final piece of railway track on the line that directly connects the two emirates by rail for the first time.