Network Rail is getting ready to embark on a major stage of the 1.2 billion GBP upgrade of the East Coast Main Line, which is the biggest investment into one of the country's key rail arteries in a generation.
Over the course of three months, railway workers will simplify the track layout outside of London King's Cross in order to reduce congestion and create more reliable, punctual journeys.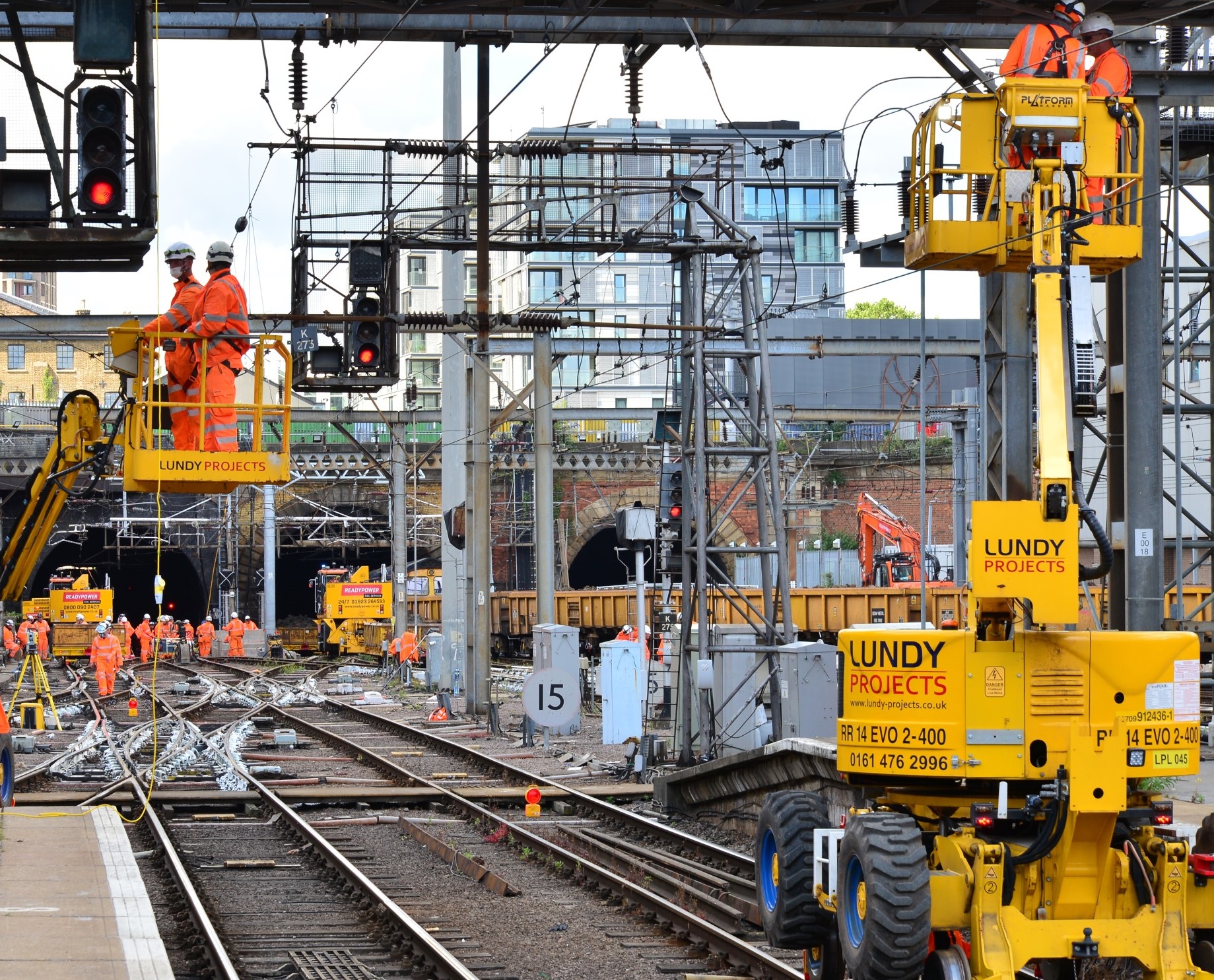 The majority of the work will begin in March and continue until June. There will be no trains running into or out of King's Cross on 26/27/28 February, 23/24/25 April and 4/5/6 June. Normal traffic will resume on 7 June. During the remaining period trains will still be able to run to and from King's Cross, albeit with slightly reduced services.
Upon completion of the works, 6km of new track and more than 15km of overhead lines will have been installed.
In order to prepare for the reduced services, Network Rail is making changes to the signalling and tracks in the area. This is the work that is taking place on 26/27/28 February. All passengers travelling on LNER services must have a seat reservation. Grand Central and Hull Trains will resume operations on 1 March.
"Our teams are busy making sure that everything is ready for the latest stage of this industry leading project. The work we're doing at the end of this month is vital to enable a reduced train service to run in and out of King's Cross station for the vast majority of the main part of this work, which begins in March.
"This East Coast Upgrade is a truly transformative programme, which will bring significant and tangible benefits, such as faster, more frequent and more reliable journeys, which will be felt by all those using the East Coast Main Line and we'd once again like to thank all those impacted by this work for their patience."
The works will see two new tracks installed inside the new tunnel and signalling system.