Deutsche Bahn to Invest 10.7 Billion Euros for More Capacity and Quality
Deutsche Bahn has announced it will continue the biggest modernisation programme in the history of Germany's railway in 2019. To that end it will invest 10.7 billion euros into its track and station infrastructure.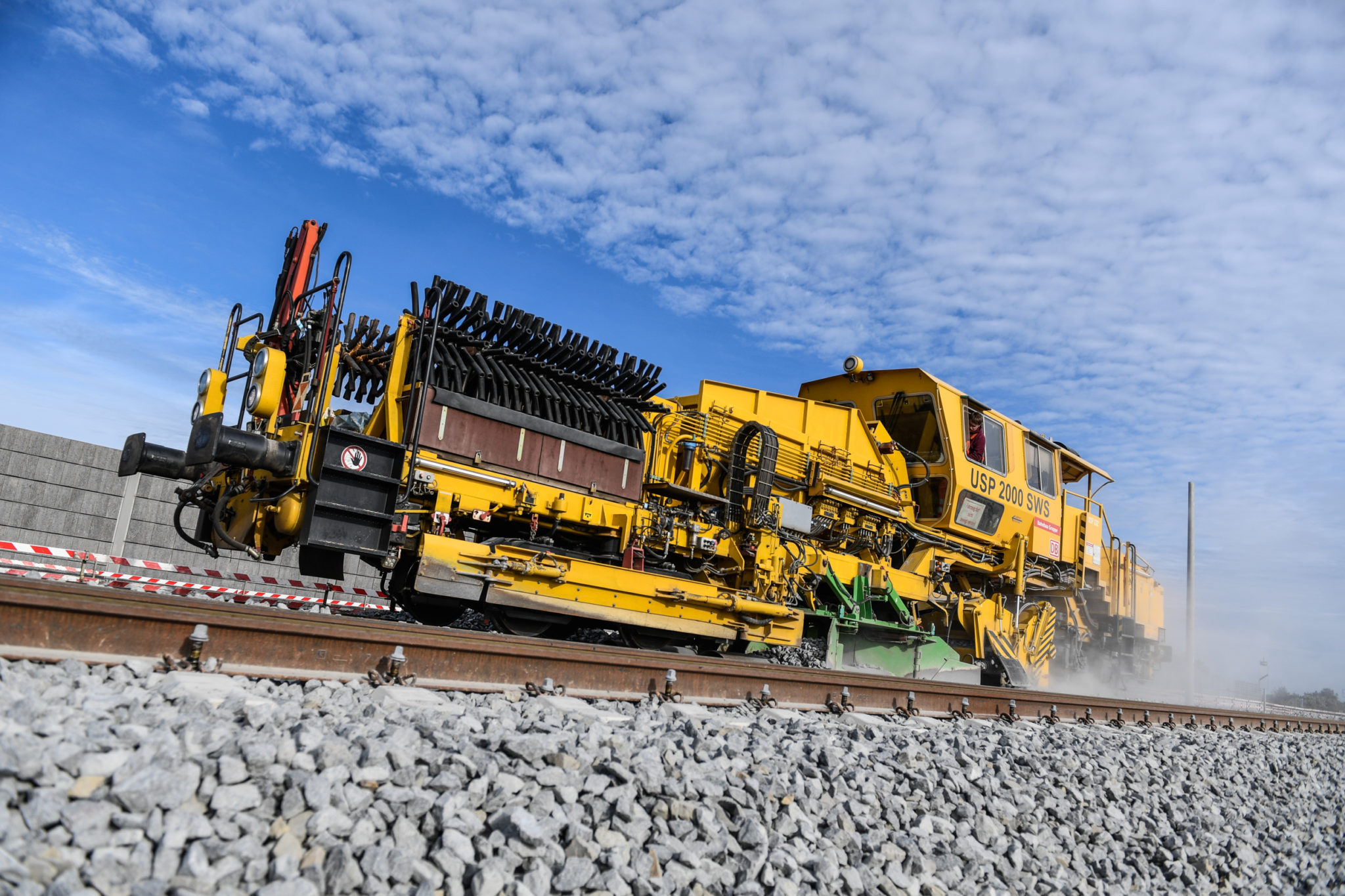 Ronald Pofalla, Deutsche Bahn AG Board Member for Infrastructure, said:
"We're on the right track. These investments into the rail network are having an effect. We've overhauled 16,000 kilometres of track since 2010, i.e. almost half of the rail network.

"The condition of other facilities and bridges has also improved. In 2019 around 1,500 kilometres of track, more than 300 bridges and around 650 stations will get a facelift."
In order to keep the impact of the construction works to a minimum, Deutsche Bahn has set up a 'Construction Control Centre'.
Ronald Pofalla:
"We're getting better and better at running services while performing construction works. Despite a 20 percent increase in construction activities, we've cut the associated delays by 27 percent."
Customer-focused Construction
In addition to investing in its infrastructure, Deutsche Bahn is focusing more on planning its construction sites around its customers. Consequently, it has hired more construction workers, will build more auxiliary structures and will perform more of the work at night.
Another focus for Deutsche Bahn – besides improved co-ordination of construction sites – is reducing bottlenecks on the busy rail network. More and more people and goods are travelling by rail. Deutsche Bahn has recorded an increase of more than 50 percent since 1994.
Ronald Pofalla said:
"We're declaring war on the congestion on our rail network. Essentially, we're taking active measures to cut down any backlogs occurring in key areas, which affect the entire network. We're implementing an intensive bottleneck management plan in four corridors."
PlanStart Teams
In 2016 Deutsche Bahn put PlanStart Teams into place. They have been successful. As a result, DB will double their number at the central rail hubs. They will make sure the trains run on time at 20 stations. Deutsche Bahn has improved the punctuality of its long-distance services by 21 percent to date.
Digitalisation for Increased Capacity
Deutsche Bahn says digitalisation will help it increase capacity on the network.
Ronald Pofalla:
"We're expecting a nationwide increase of up to 20 percent on the rail network."
Deutsche Bahn is also extending the rail network. 50 new as well as extension projects are both in planning and under construction in 2019.