Daktronics Continues Commitment to Service and Support for Customers
Improvements implemented for better customer experience
As the company continues to show its commitment to the service and support of its customers, Daktronics (NASDAQ-DAKT) of Brookings, South Dakota, has implemented new features to streamline the call-in process to improve the experience for both customers and agents. These improvements include partnering with Bucher + Suter for award-winning integrations as showcased in this success story.
"With these enhancements, we're improving how we can design the service experience for our customer, enabling us to streamline the overall customer journey. Our work with Bucher + Suter to implement these changes is one way we're continuing our commitment to our customers and their service needs. We're also continually looking at our processes and adding new features to the process whenever feasible."
Enhancements Showing Commitment to Services
Daktronics has improved many aspects of its service offerings with more features on the horizon. This includes specific features being added to Daktronics MySupport such as a video chat feature, scheduled callbacks and community discussions.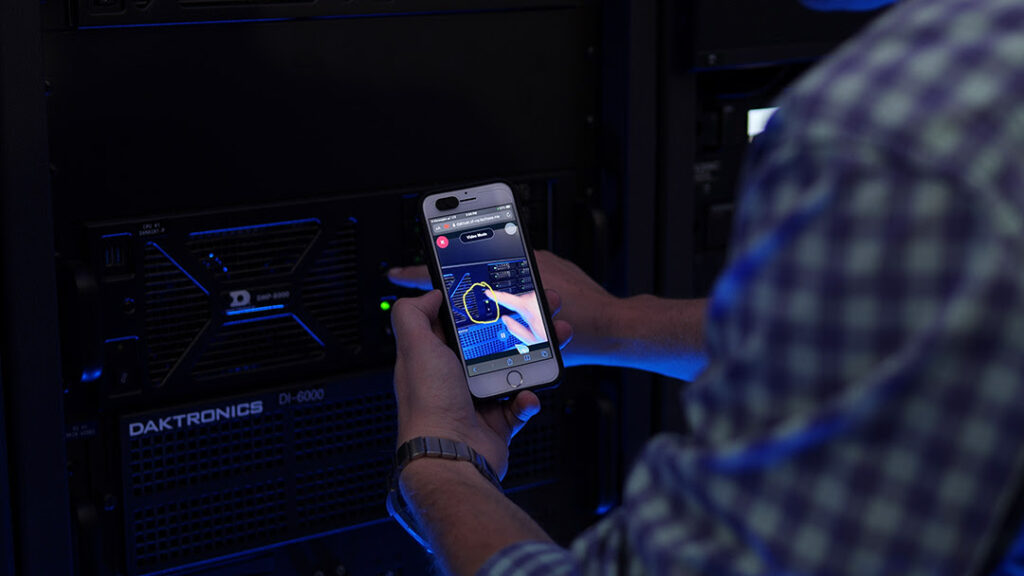 The video chat feature, available now, allows a customer to connect with a technical service representative using the video feature on their phone, tablet or laptop to visually share their service needs in real-time. Service agents can intuitively circle or point out things they are seeing on the screen to aid in communication with customers to pinpoint solutions to their specific needs.
Scheduled callbacks and community discussion features were implemented in the spring of 2021 and are currently available for the convenience of all Daktronics customers.
Award-Winning Improvements
Recently, Daktronics worked with Bucher + Suter to further improve our processes. This partnership resulted in Bucher + Suter winning a 2021 Partner Innovation Award from Salesforce. Daktronics and Bucher + Suter worked together to implement the following:
Established a Computer Telephone Integration (CTI) to reduce phone prompts, or IVR prompts, to create a frictionless customer experience.
Advanced integration with CRM to increase visibility to caller details and logic-based stored data to see more information including existing open cases to easily be aware of the situation.
Automated multiple steps which allow agents to quickly updates and create new contacts and customer cases, match existing contacts, and see open cases.
Eliminated the need for customers to repeat themselves when working with multiple agents by improving how call and case details are transferred.
"It's always great working with a company that has a customer-first mentality. Creating support that is simultaneously highly effective and efficient is not an easy feat, but Daktronics has dedicated time and energy to doing just that! We're sure their customers will be delighted!"
Daktronics implemented these processes, with the help of Bucher + Suter, early in 2021 to be ready for the summer season.
"We provided Daktronics Service employees with the information needed to successfully aid our customers. We now know who is calling, what account they are with and if they have any open cases before we even answer the phone. This allows us to focus on aiding our customers with their requests right away instead of spending time gathering the pertinent information."
To see further details on the service features that Daktronics has to offer, click here.
This article was originally published by Daktronics.