Cordant to Provide Crossrail Security
Security services supplier Cordant Services has won a competitive tender via Carillion Rail to become preferred supplier to the infrastructure provider specifically in relation to Crossrail security. The arrangement extends a long-established working relationship between Cordant Services and other limbs of the Carillion Group.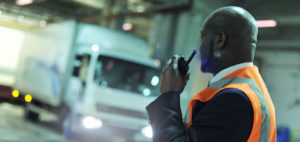 Cordant will now supply tailored security solutions on Crossrail sites so that Carillion equipment is completely secured and monitored – including manned guards for various stations and the installation of security technology at these sites.
Security staff currently working on Carillion Rail sites will be given the opportunity to move to Cordant Security under TUPE Regulations 2006. The primary objectives for the operation will include a renewed commitment to health and safety by way of the introduction of module online RoSPA training, to be carried out by all officers and supervisors, the proactive management of fatigue by way of training, reducing working hours and installing additional technology. All officers will be proactively managed, and regular planned and unplanned site visits and penetration tests will be carried out to audit and assess the specific needs of each site.
Mike McCann, Carillion Rail, said:
"The Crossrail project is one of the most important upgrades to the UK's rail infrastructure. As the principal contractor we are responsible for the high value core supplies being moved through the various sites with a large number of contractors on location delivering the service. This means that the need for a security partner is key for both the protection and welfare of the contractors, and the protection and access management of the core supplies. Cordant Security ticked every box for us and we are extremely confident in the success of this partnership."
Paul Smith, Director at Cordant Technology, said:
"We have an unrivalled capability to deliver a consistent service across all of these sites, utilising our expertise to deliver continuous improvement, all centrally managed through our experienced management team. In short, Cordant will deliver a best in class security solution for Carillion Rail with a combination of people and technology designed to reduce theft and ensure that all Crossrail assets are fully secured."