EU-funded FOSTER-RAIL Concludes and Publishes Final Report
FOSTER-RAIL is a project funded by the EU that ran from 1 May 2013 to 30 April 2016. With a total budget of €1.8 million, of which €1.6 million came from the EU, its aim was to bolster the research and innovation strategy of Europe's rail sector by supporting the European Rail Research and Advisory Council ERRAC. The final FOSTER-RAIL conference was held in Brussels on 7 April 2016. Upon the project completion, FOSTER-RAIL published a report: Research and Innovation – Advancing the European Railway Future of Surface Transport Research Rail Technology and Innovation Roadmaps. The main findings are outlined below.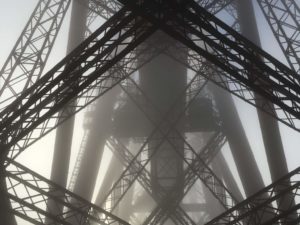 The project will inform a Strategic Rail Research and Innovation Agenda (SRRIA), and a Rail Business Scenario for 2050, which will in turn be the point of reference for future research agendas and projects up to 2050.
Value for Money
The rail industry is not only a public service – it is an industry. As such, the economic impetus has to be there to ensure that the technologies set out in FOSTER-RAIL's roadmap make economic sense. Improvement in rail connectivity and improvement of service represents an additional €4.4 billion to the European economy with every 10% increment of modal exchange. Reducing energy consumption on the railway represents a saving for Europe of between €5 and €9 billion.
Utilising assets safety and efficiently would double operational capacity, and assuming a 50% take up of that capacity, an estimated revenue would be created of €22 billion across Europe, as well as avoiding the costs of delivering additional infrastructure. Intelligent infrastructures would save €12 billion annually. Improvements to rolling stock, increasing life-cycles by 15-30%, would be worth up to £100 billion to Europe.
Why Rail?
FOSTER-RAIL shares the ambitions of other European initiatives such as Shift2Rail. As a low-carbon form of transport, representing 1.8% of EU transport energy consumption despite representing 6% of passenger transport and 16% of freight transport, rail is increasingly vaulted as a sustainable transport solution. It is also the logical mode of transport in cities, where airports are difficult to develop. It therefore seeks to make rail a more competitive mode of transport and to boost passenger numbers.
The FOSTER-RAIL report identifies six key challenges to be addressed in order to boost rail's market share:
Make rail a more attractive option for passengers and goods
Make rail more competitive by reducing operational costs
Make rail even more environmentally sustainable
Reduce time-to-innovation by looking at standardisation and regulation and looking at the use of open technologies
Make the rail sector more robust through education and training as well as through improving the tools for design and manufacturing
Utilise new technologies (e.g. big data)
Technology and Innovation
The FOSTER-RAIL report identifies the use of technology as the key to creating a more competitive railway. By addressing issues such as the weight of vehicles in order to avoid damage to tracks, infrastructure, signalling systems, noise emissions, and by adopting non-rail technologies into the rail sector and incorporating these issues into future plans and projects, this will improve rail performance.
Innovations to improve energy and resource consumption at all points of the rail supply-chain, from rolling stock manufacture to infrastructure and operations, and the utilisation of technology to improve passenger experience, are expected to be high-quality by 2050. The homogenisation of safety and security across the European Union, as codified in the European Parliament's recent adoption of the Technical Pillar of the Fourth Railway Package, will be in full force by 2050 and therefore will have harmonised the industry.
Digital technologies, autonomous operations and fully electrified networks are expected to be the norm, supported by urban planning which encourages a modal shift towards rail. This will all result in an increased uptake of rail as a transport option. The Report also addresses challenges which will impact rail in the future, for instance the impact of climate change on rail infrastructure.
Attractiveness of Rail and Public Transport
In order to make the rail industry more competitive, customer services for both passengers and freight must be at the heart of every project and initiative. This includes addressing passenger satisfaction, experience, access, comfort and value for money.
A timetable set out by FOSTER-RAIL describes the goal timescale – interior noise and vibration will be resolved by 2025, with exterior noise and vibration resolved by 2050. Logistics services will be resolved by 2045, as will universal access, safety and security as well as the homogenisation of the industry.
The Report has identified the technology and innovations needed to enable these targets to be addressed: by creating a customer-orientated business, providing benchmarks for good service, expanding cross-European customer service (also by overcoming language barriers), and by working more co-operatively with businesses and individuals.
In addition to modal integration, creating a "single feel" to the pan-European railway and making services more robust, the report also provides for the role of rail in urban landscapes, not only as it relates to urban planning, but also to meet supply with demand whilst encouraging greater demand.
Fundamental to this is the creation of a pan-European passenger information system. Affordability was identified as an important issue when it comes to attracting new customers. Technology and innovation must be utilised to reduce the overall cost of travel.
In terms of improving the safety and environmental sustainability standards of the industry, this was identified as an issue for passengers as well as for the population as a whole. This will be achieved by looking at regulations governing the rail sector and improving standards of technology whilst encouraging ideas and innovations to be shared and approved more rapidly.
Many of these ideas will be a reality by as early as 2035, while others, such as environmental sustainability, the use of big data analytics, improvements of services and infrastructure will be ongoing long past 2050.
A Whole-System Approach
By improving every element of the rail sector, from infrastructure through to rolling stock to passenger information, competitiveness and performance will be improved. Improving access to infrastructure is identified as key to doubling the capacity of Europe's railways. Using infrastructure to its fullest potential for both passenger and freight services, and improving capacity and capability at freight terminals will also enable an improved service, and thereby a more competitive one, for customers.
The technology and innovation required for this will need to create intelligent infrastructure, predictive maintenance, and data and information protocols which will communicate autonomously. They will also need improved R&D facilities for testing and installation. Addressing issues such as eliminating level crossings, improving traffic management systems and associated R&D, and improving freight systems, including wagons and terminals, will all contribute towards a more streamlined, efficient network.
Playing to the strength of rail as an environmentally sustainable transport option, the railway should build on this by increasing the use of hybrid propulsion solutions and energy storage solutions in rolling stock, utilising SMART Grid technologies on infrastructure, intelligent driving systems which reduce energy consumption, and support and communication systems relating to environmental metrics and responses to climate change.
By the nature of this holistic approach to improving railway competitiveness, so many issues are reliant on others that this roadmap is not so straightforward, and many targets are ongoing from now until 2050 – electrification of both infrastructure and rolling stock will impact energy efficiency targets, acoustic improvements will impact noise and vibration, and climate protection targets will be increasingly stringent from now until 2050; carbon-free operation is expected to be achieved by that date.
Safety and Security
Safety and security are identified as essential to the wellbeing of the European railway network, for its customers, employers and employees.
Achieving this goal will require technology and innovation. Applications will include quantitive, less human judgement of safety risks, the introduction of assessment bodies, reducing market time for innovations and improving R&D by using simulations, improving safety procedures, putting a greater focus on preparation and education rather than prevention and response, and adapting other industries' safety procedures.
In an increasingly cyber-world, creating a safe network of automated and digitised operations is fundamental to all of this, as well as to improving cross-modal safety (traditionally a weak point) and to the reduction of accidents by improving materials to prevent slips, for example.
Given the immediacy required, the aims are to have most ambitions achieved by 2020, including an intelligent approach to security, regulation and innovation time to market, as well as the increasing use of simulation to reduce testing times and to improve certification procedures.
The recognition of the European Railway Agency as the hub for safety certification is expected to be achieved by 2030, predictive maintenance is expected to eliminate those specific safety concerns by 2030 and a systematic approach of active-versus-passive safety procedures will be the norm, including emergency management and recovery management. Safety across the entire logistical chain, and alternatives to level crossings will be achieved by 2050.
Assets
Effectively utilising assets through the use of technology will improve not only performance but also value and safety. Control, Command and Communication (CCC) systems will become standardised across Europe. Key issues include the creation of real-time traffic management to improve service and capacity (by enabling trains to run closer together), integration of systems and the avoidance of obsolescence, dynamic security systems and resilient CCC systems with failsafes and incidence reaction systems.
Technologies and and innovations which will make this a reality include:
autonomous train control
ERTMS
GSM-R (Global System for Mobile Communications – Railway) signalling and security systems
reducing operational costs
CCC systems will meet high levels of safety regulations, as will intelligent communication between assets including rolling stock, track and control room.
Some initiatives, such as Shift2Rail's IP2 (advanced traffic management and control system) will be a reality by 2022. Others, including the optimisation of networks as they relate to capacity and reliability will be achieved in the main before 2030, but will be ongoing to 2050. Full interoperability is expected to be a reality by 2025, with technologies being rolled out across the European network thereafter. Many of these technologies are already a reality. They now need to be taken up across Europe.
Infrastructure is of equal importance, in terms of construction and maintenance, with intelligence-based maintenance systems and intelligent infrastructure which senses, learns and reacts autonomously.
The roadmap for infrastructure is also a mid-term one, with most objectives likely to be achieved by 2030, including modelling tools for whole-life whole-system sensors, maintenance, energy and carbon impact. Infrastructure technologies which are already being developed include materials, switches, crossings and new track forms, all of which will be completed by 2030.
Intelligent infrastructure including metatronics, self-adjusting trackside components, monitoring, decision support and robotic/autonomous repair will all be completed by 2030, with this ongoing to 2040. Real-time asset monitoring and integration into traffic management systems will be achieved by 2045, with some elements ongoing beyond 2050.
Rolling stock, as the front line of customer experience, is essential to improving the competitiveness of rail as a mode of transport. Improving comfort and connectivity, reliability, environmental sustainability and value are all key. In freight, additionally, the delivery of faster and smarter wagons with increased capacity will all make rail a more attractive option.
All targets for rolling stock are set to be achieved by 2040, with others, including the reduction of vehicle life-cycle costs, to be achieved as soon as 2020. Universal access will be achieved by 2030, as will be operational reliability, noise and vibration goals, wagon issues including track-friendly models and improved reliability.
To read the full report, click here.