Calenberg Ingenieure iaf 2022, 28th International Exhibition of Track Technology
iaf: 31 May – 2 June 2022, Messe und Congress Centrum Halle Münsterland, Calenberg: Stand M-220
At the 28th International Exhibition of Track Technology you will obtain comprehensive insights into the latest machines, equipment and construction technologies.
Our experts in the railway sector will present elastic mass-spring systems, EPDM intermediate layers and plates, as well as our new product in the field of under ballast mats. With Ciprotec, Calenberg meets the requirements for a sustainable, effective and long-lasting elastic support for ballasted track or slab track. Let us convince you contact us personally.
You can find more information about iaf here.
Would you like to know more about our solutions in the railway sector?
[email protected] or www.calenberg-ingenieure.com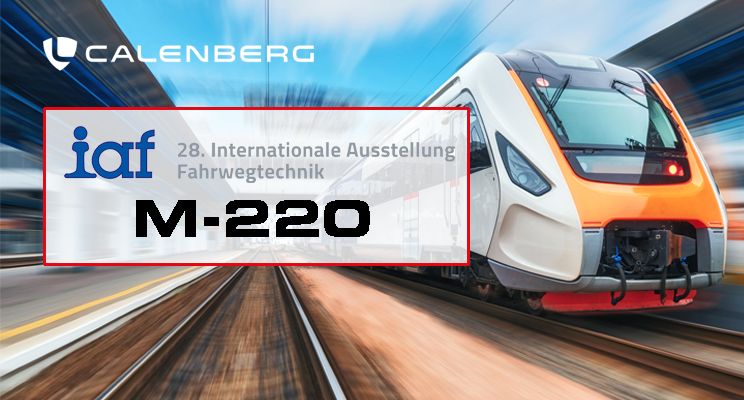 High performance rubber material for long-life tracks:  For decades, Calenberg Ingenieure has been conducting research in the field of elastomeric materials technology and is a solution provider for elastic component mounts in the fields of construction, industry, the environment and railways.
 All activities of Calenberg Ingenieure are scientifically based and the physical measured values and data of the products are approved by official and independent institutes. Constant research and development, over 45 years of experience and certified quality management is the reason for choosing Calenberg Ingenieure for successful projects around the world.