Bytemark First to Offer NFC Mobile Ticketing on Apple iOS Devices
Bytemark, Inc. has successfully introduced NFC mobile ticketing on Apple iOS devices as part of their industry-leading mobile ticketing offering.
Creating an app-based NFC mobile fare medium on iOS has long been seen by the transport industry as the 'Holy Grail' of mobile ticketing.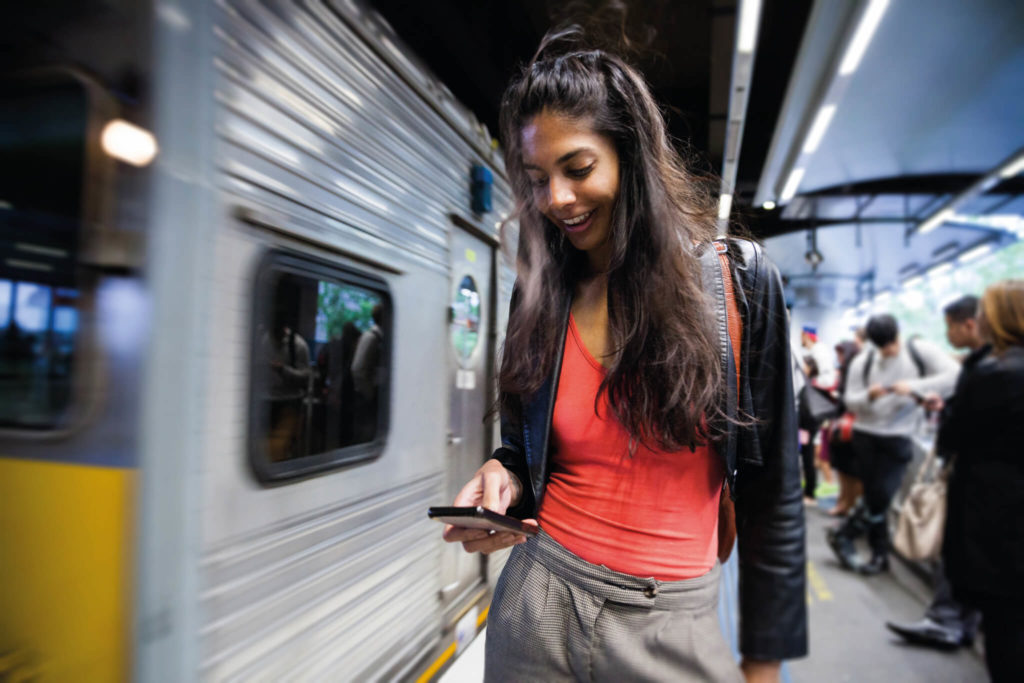 The 'Holy Grail' of Mobile Ticketing
The benefits are clear for agencies. They will no longer have to carry the burden and expense of managing physical fare media. Worn out cards, lost cards, TVM maintenance and inventory management will all be consigned to the past. By making a cardless experience a reality Bytemark is offering agencies the necessary tools to meet the demands of the connected traveler.
The Bytemark offering can coexist with existing smartcards, EMV solutions and ticketing terminals. However, unlike open loop solutions, account based ticketing does not require expensive EMV and PCI certified infrastructure. There are also no limits on fare types as it is compatible with child, senior, student and other reduced fare programs, in addition to a standard adult fare.
Industry-Leading Ticketing Solutions
This development comes swiftly after Bytemark's UK subsidiary, ByteToken, Ltd, demonstrated their ground-breaking Bluetooth ticketing solution in London. This patent-pending innovation makes it possible to open a fare gate or validate a fare without having to take your phone out of your pocket or bag. Breeze through fare gates or hop on board – the Bytemark app will handle the rest. The technology increases throughput speed and delivers a truly frictionless ticketing experience.
Micah Bergdale, CEO of Bytemark Inc, commented:
"Next year, next year, next year… how many times have we heard that about NFC coming to the market? I am proud of the work our team has put into cracking one of the most publicised problems that NFC mobile ticketing has faced since its inception. This work puts Bytemark and its associated companies, at the forefront of mobile ticketing technology today."
About Bytemark
Bytemark Inc. is a New York-based mobile application development company. Bytemark has been a leader in providing mobile ticketing technologies to the transit industry for over 5 years since the release of the New York Waterway app in January 2012. Bytemark has offices in the USA, Canada, UK, Australia and India and solutions currently deployed in Canada, USA, UK, Poland and the Netherlands.
Bytemark continues to innovate and set the standards for mobile ticketing worldwide, delivering proven, secure mobile ticketing platforms for transit. Combining visual, 2D barcode, NFC, and BluetoothLE enabled ticketing we offer operators an integrated mobile commerce experience to suit any current infrastructure and budget.
Bytemark's solution allows operators to coordinate their efforts under one or more brands and share our comprehensive suite of reporting, payment, ticketing, and user tools.
Original article © Bytemark.
For more information email the communications team at Bytemark:
Blair Gilkyson – [email protected] NYC Office – +1 646 506 5446
Alex Stewart – [email protected] UK Office – +44 0797 314 5472
FOR ALL THE LATEST INFORMATION, NEWS, IMAGES, VIDEOS AND ARTICLES ON ALL ASPECTS OF TRAIN FARE COLLECTION, PLEASE CLICK HERE.