Brightline has unveiled its passenger station at Orlando International Airport (MCO) and has announced that tickets for the new service will go on sale in May.
The newly unveiled 37,350-square-foot station is located adjacent to Orlando International Airport's new Terminal C and connects to terminals A and B via the airport's Terminal Link automated people mover (APM).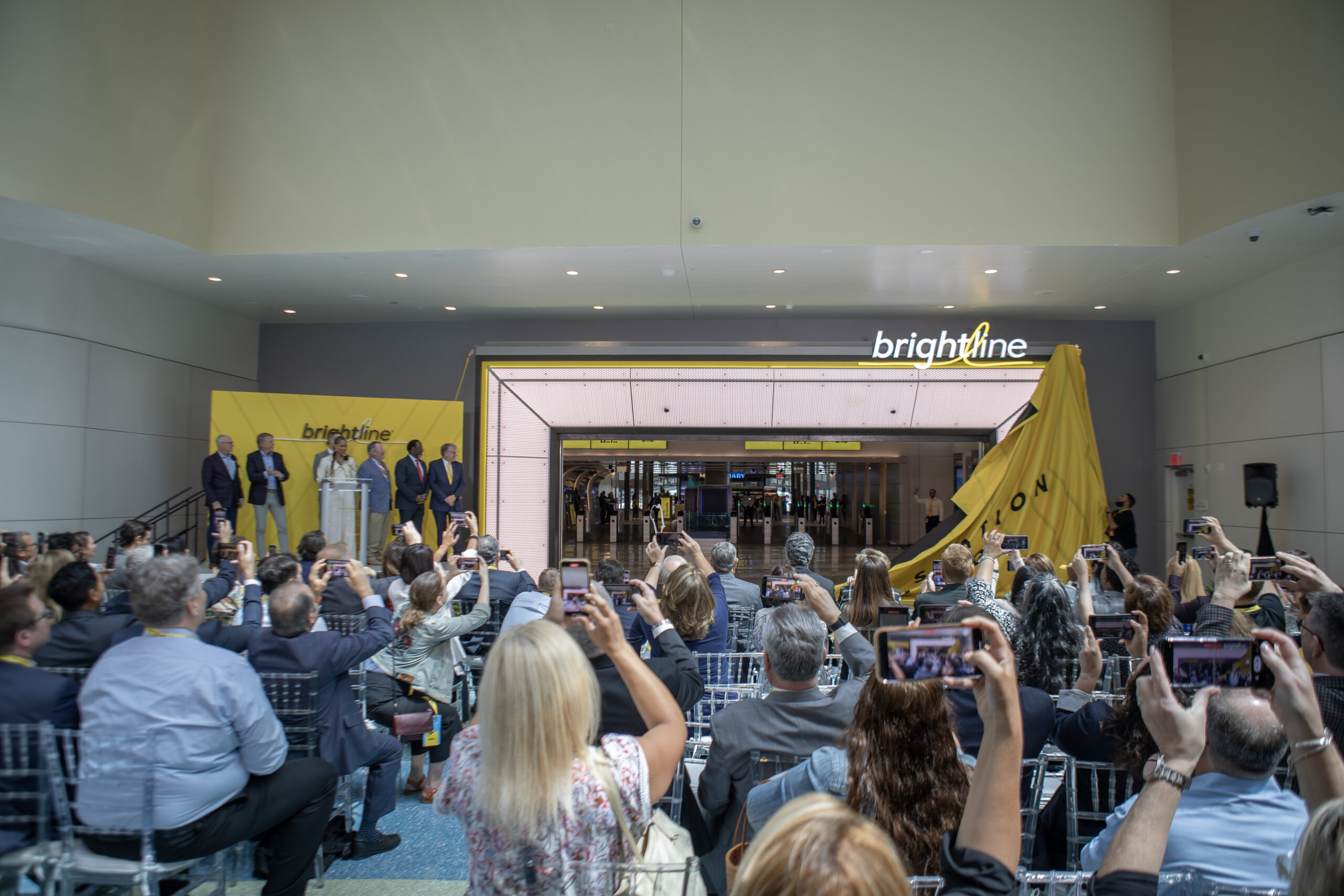 "When Brightline begins its comfortable rail passenger service at Orlando International Airport, it will improve mobility between two of the state's bustling regions, and Orlando International will be the only airport in the nation with an intercity high-speed passenger rail station.
"Passengers who arrive or depart from Orlando International will have another option to connect to and from South Florida, bringing to fruition a multimodal vision first embraced in the airport's original design criteria decades ago. We're excited to be partners with Brightline for this transformative moment in transportation."
Inside the station, passengers can purchase tickets from guest services or the self-service kiosks. They will then check luggage before going through touchless turnstiles into the security screening tunnel.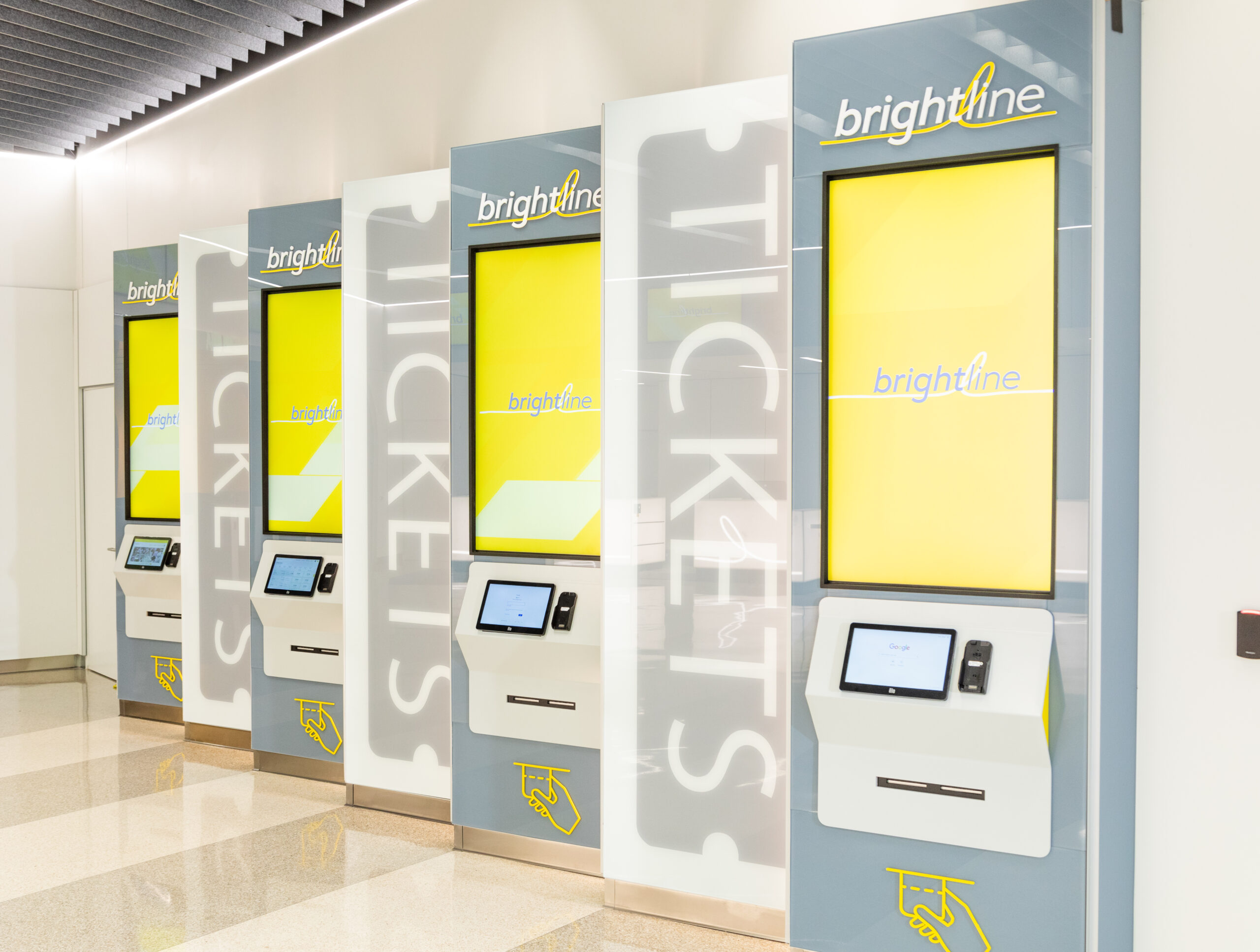 © Brightline
Once through security, passengers can enjoy the two-storey station space, featuring amenities such as a Mary Mary Bar, a MRKT PLACE retail area and a split-flap message board.
It will also have free high-speed Wi-Fi, charging stations at every seat, 87 large-screen televisions and a BrightKids children's play area.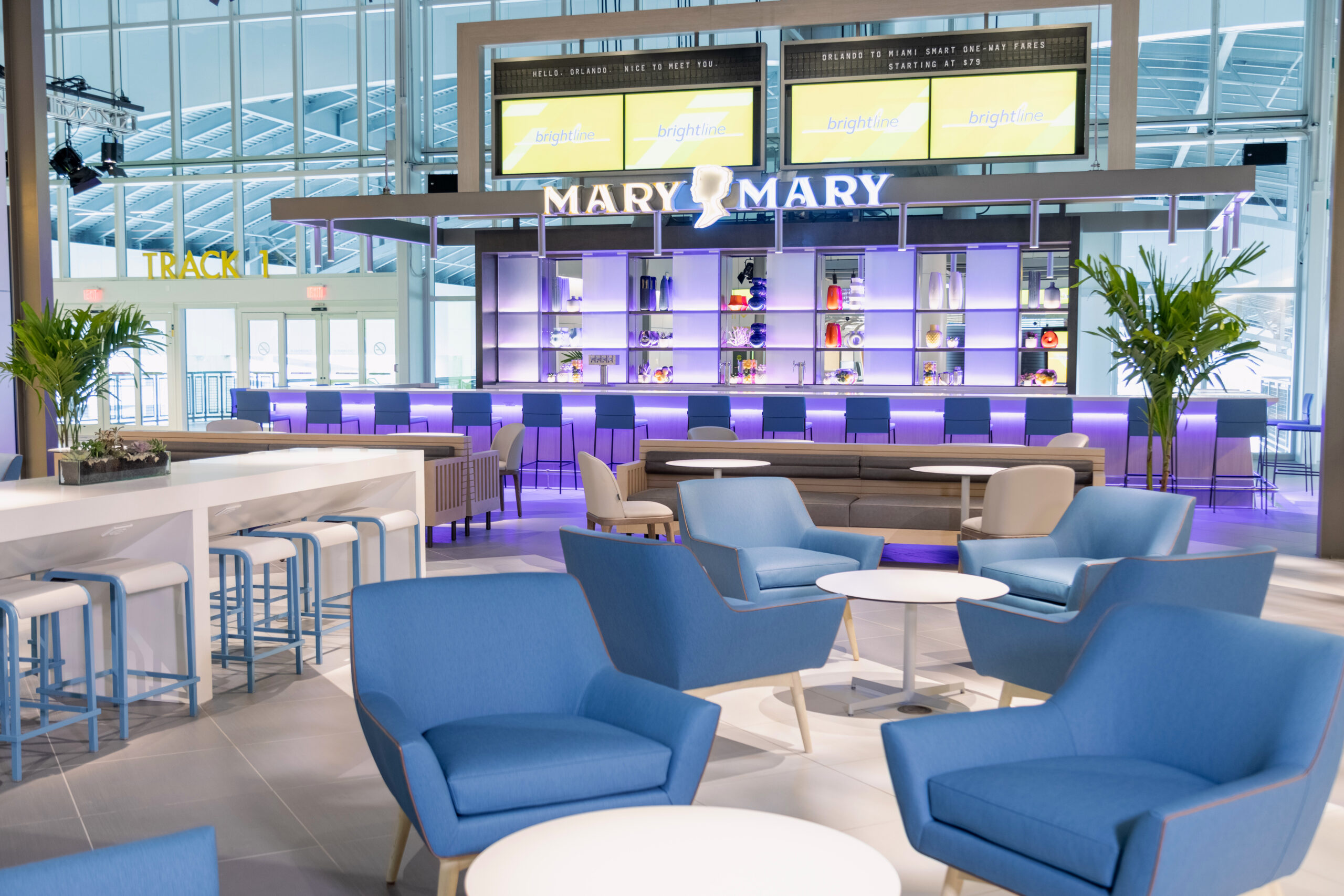 © Brightline
"Brightline's Orlando Station sets a new benchmark for travel that establishes a seamless, convenient and comfortable experience built for today's modern traveller. The station is packed with amenities for future guests and has an encompassing sense of arrival from the moment you enter. We've curated an experience well beyond time-savings and we can't wait to welcome guests onboard."
The station's platforms are each 1,000 feet long to accommodate trains with up to 10 coaches and two locomotives.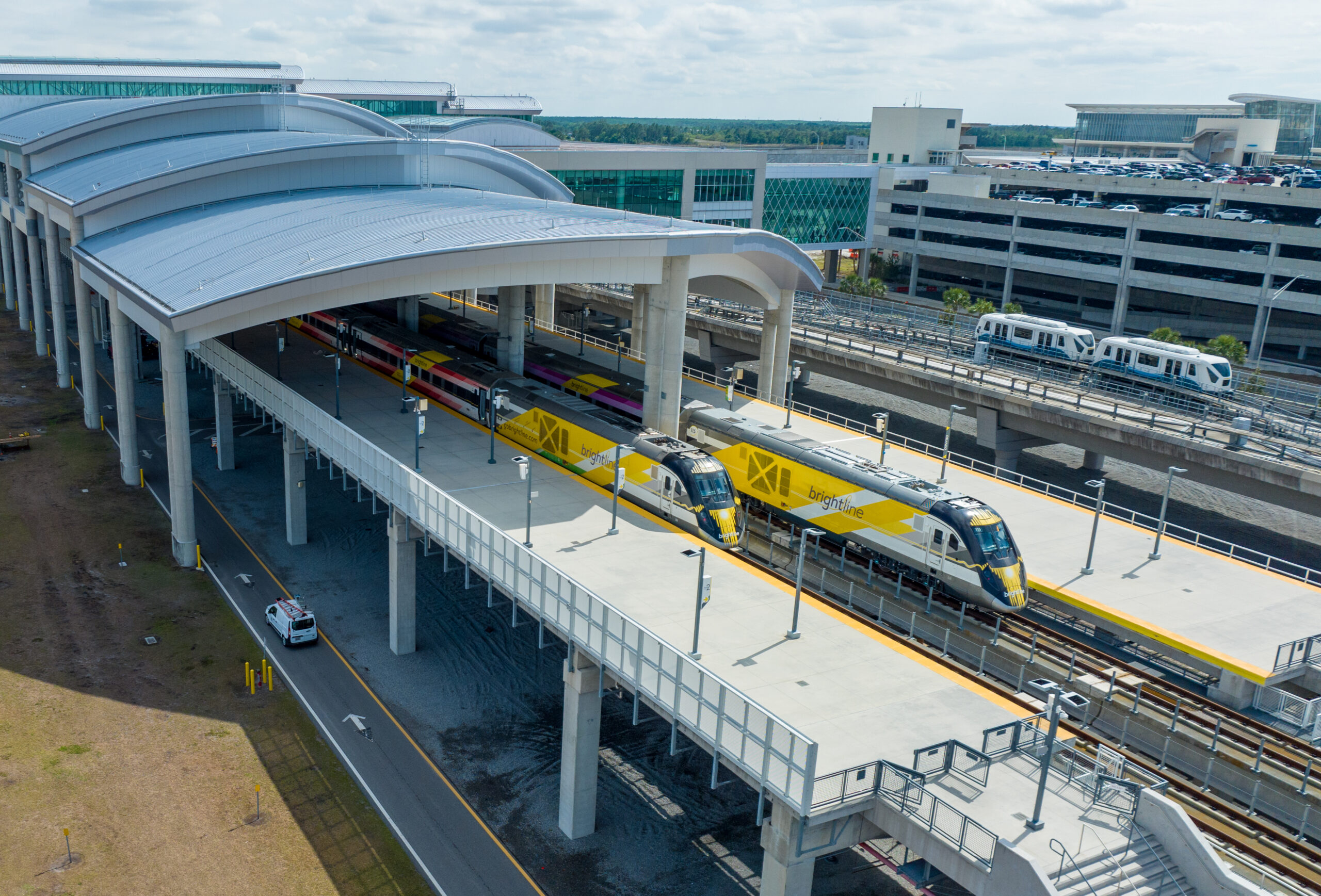 © Brightline
Brightline's Orlando service will begin in Summer 2023 and will include 16 daily round trips with hourly departures between Miami and Orlando.
Non-stop trains will have a run time of two hours and 59 minutes, while those serving West Palm Beach, Boca Raton, Fort Lauderdale and Aventura will take three hours and 30 minutes.
Once the newly unveiled station opens, one-way fares from Miami to Orlando will start at 79 USD for SMART and 149 SUD for PREMIUM travellers.
"Today's milestone is the last piece of transformative infrastructure that is now complete as we ready ourselves for the start of the service we have been building for a decade. This station will be a gateway for visitors and travellers throughout Florida, but beyond that, it is indicative of how we set out to transform travel in a way that hasn't been done in more than a century. We're proud to start this journey in Florida and rejuvenated in our belief that the time is now to accomplish this in other parts of the country."
Brightline Orlando Station has been designed by Bigtime Design Studios, which also designed the newly-opened stations in Boca Raton and Aventura. Architecture services were provided by Sonny Fornoles of Borrelli + Partner, while the buildout of the station was led by Gomez Construction Co.