Brightline has received approval from the United States Coast Guard to rehabilitate the railroad bridge over the St. Lucie River in Stuart, Florida.
This project is one of the final elements of Brightline's Orlando expansion project.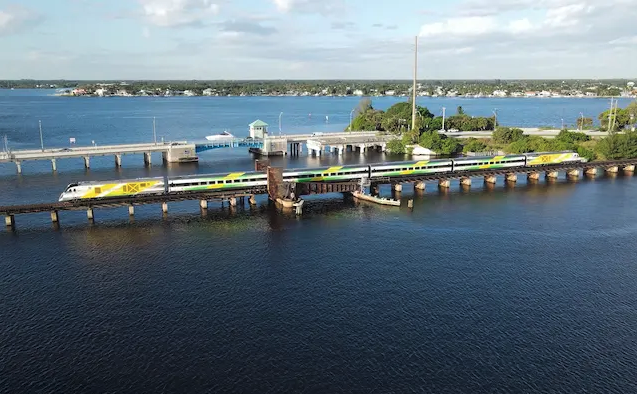 The rehabilitation project will include the replacement of the bridge's mechanical, electrical and control components, as well as machining of the four trunnions on which it rotates.
This will allow Brightline's Orlando trains to travel across the structure, which is currently only used for occasional freight traffic.
Brightline will temporarily close the navigation channel at the St. Lucie River bridge throughout April and May to complete the necessary work.
Prior to beginning its train service to Orlando, Brightline will also launch a real-time bridge opening and closure app, a countdown clock at the bridge and a bridge monitor.
"The St. Lucie River bridge represents one of the final construction projects along our Orlando extension. This work is necessary to assure that the bascule span can open reliably for marine traffic and close for freight and high-speed passenger rail. The new mechanical and electrical systems will greatly reduce the risk of unplanned closures that would impact all three user groups."