Bombardier's First Rail Control Safety System Starts Operation in Kuala Lumpur
Rail technology leader Bombardier Transportation has announced the start of operation of its first rail control safety system in Kuala Lumpur, on phase one of the new Klang Valley Mass Rapid Transit (KVMRT) system. The first section of the automated Sungai Buloh-Kajang (SBK) Line opened for passengers on December 16. It is the first of the planned three-line KVMRT network set to increase connectivity and reduce congestion across Greater Kuala Lumpur.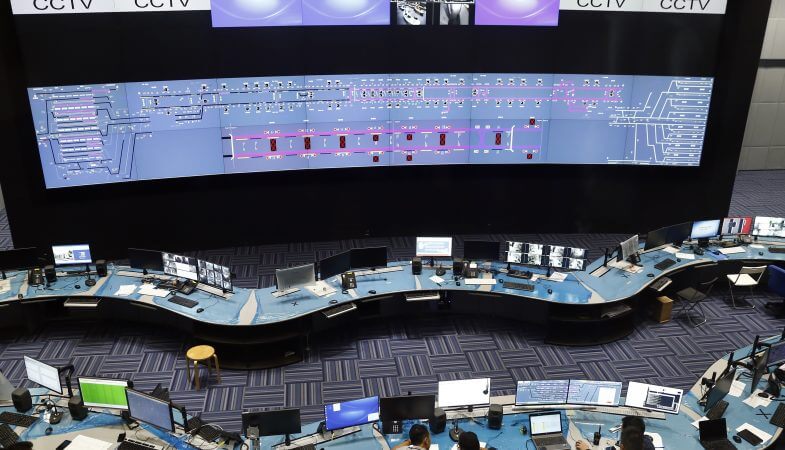 Peter Cedervall, President Rail Control Solutions and Head of South East Asia, Bombardier Transportation commented:
"Malaysia is at the forefront of recognising the importance of an efficient urban rail transport network in promoting development and an improved urban environment. Our advanced rail control will enable frequent and safe services for an estimated 400,000 passengers per day at speeds of just under 100 km/h. We are proud to have been chosen by MRT Corporation to provide our sustainable technology to Kuala Lumpur."
The 51km SBK Line, running on elevated and underground tracks, will be one of the longest fully-automated metro lines in the world. The advanced train control solution will allow high levels of system capacity and safety, thanks to its full automation and centralized traffic management. Its comprehensive back-up system will enable continuity of services in the case of possible disruptions. Phase one of Bombardier's delivery comprised equipping the central control centre, 12 stations and the first depot. The total scope will include 31 stations, two depots and 58 passenger trains. Whilst completing Line 1, Bombardier's technology was also chosen for the second KVMRT line.
The BOMBARDIER CITYFLO 650 solution offers an efficient and reliable way to manage complex urban rail operations. Using wireless data communication between the train, track equipment and central traffic control, the system increases the capacity of the line, supervising train position and speed and reducing the operating distance between trains. Around the globe, it is in service or delivery on over 35 lines in cities in Brazil, China, Germany, India, Saudi Arabia, Spain, Thailand and the US.
Bombardier has been a leading supplier of rail transportation solutions in Malaysia for over 20 years, most recently delivering BOMBARDIERINNOVIA Metro 300 vehicles for the extended Kelana Jaya Line in Kuala Lumpur. As a committed local partner, Bombardier supports the development of new skills, including training for our customer's engineers and localisation of products and services.
For the original article, please click here.