Bombardier's Chinese Joint Venture Wins Metro Car Traction Contract
Bombardier Transportation announced that its Chinese joint venture Bombardier NUG Propulsion System Co. Ltd. (BNP) has signed two contracts with the Chinese New United Group (NUG) to provide propulsion and control equipment for Chengdu Metro Line 6 and Chongqing Metro Line 4 projects respectively.
Together, the two contracts are valued at approximately €68 million, with Bombardier Transportation's direct share in the contracts valued at approximately €7 million.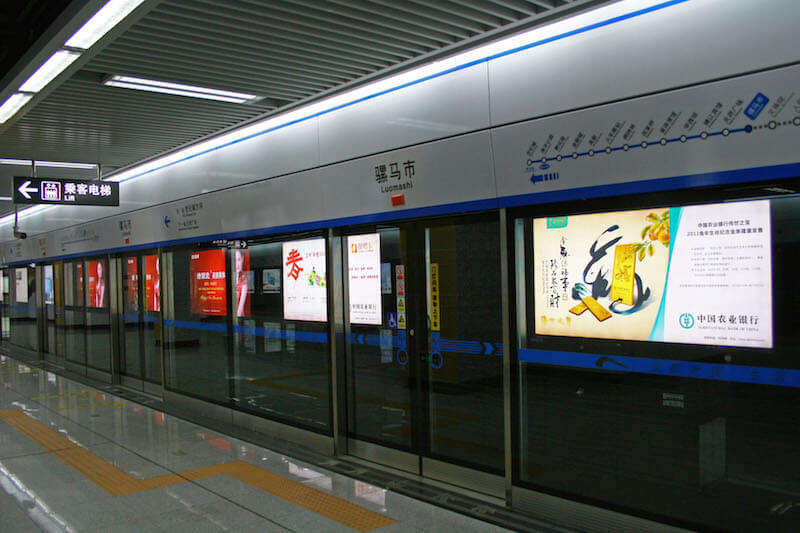 Propulsion and Control Equipment
Bombardier Transportation offers a broad range of propulsion and controls systems that are delivered for many different railway applications. With an optimized combination of the modules, Bombardier offer innovative solutions based on proven technologies for all railway applications. One of its core competencies is to maximize the energy efficiency of railway vehicles within their environment. An early understanding of specific application conditions and customer needs determines the selection and combination of products.
Bombardier's joint venture will provide engineering, manufacturing, testing, commissioning as well as the initial delivery of spare parts for the propulsion systems of 678 metro cars in Chengdu and  Chongqing. The equipment for two contracts will be supplied from Bombardier Transportation's facilities in Västerås, Sweden and Changzhou, China.
Jianwei Zhang, President of Bombardier China, said:
"We are very happy to be selected by Chengdu and Chongqing customers to equip their local metro cars with MITRAC propulsion equipment and continuously power the rapid development of their urban mass transit systems with our proven and reliable technology. With the reliability, availability and energy efficiency of our BOMBARDIER MITRAC propulsion technology, we are confident to help our customers to deliver passenger a more comfortable and reliable travel experience."
Chengdu and Chongqing Transport
Chengdu has the population of more than 20 million, and faces the pressure of public transportation. Metro systems help to relieve the pressure. The total length of Line 6 is about 47 kilometers, is the longest underground line in Chengdu city. The contract BNP won for Chengdu Metro Line 6 propulsion for 600 cars is one of the biggest single propulsion bids for urban mass transit in China.
With the latest contract won in Chongqing Line 4 propulsion for 78 cars, a total of 23 cities in China have chosen Bombardier propulsion technology to power their growing urban mass transit networks, including the four municipality directly under the Central Government Beijing, Shanghai, Tianjin and Chongqing and other provincial capital cities.
Bombardier Transportation in China
Bombardier Transportation in China is the full solution provider across the entire value chain. From vehicles and propulsion to services and design, Bombardier Transportation in China has six joint ventures, seven wholly foreign-owned enterprises, and more than 6,000 employees. Together, the joint ventures have delivered more than 3,500 high speed railway passenger cars, 580 electric locomotives and over 2,000 metro cars to China's growing urban mass transit markets.
Original article © Bombardier.
FOR ALL THE LATEST INFORMATION, NEWS, IMAGES, VIDEOS AND ARTICLES ON ALL ASPECTS OF TRACTION AND CONTROL, PLEASE CLICK HERE.