Bombardier Secures Monorail Contracts in Thailand
Bombardier Transportation has secured contracts for its BOMBARDIER INNOVIA Monorail 300 system for two new monorail lines in Bangkok. The mass rapid transit systems will improve the commute for more than 400,000 people – every day.
The contracts are with the Northern Bangkok Monorail Co. Ltd. (NBM) and the Eastern Bangkok Monorail Co. Ltd. (EBM), responsible for the turnkey construction and 30-year concession of the new, elevated lines.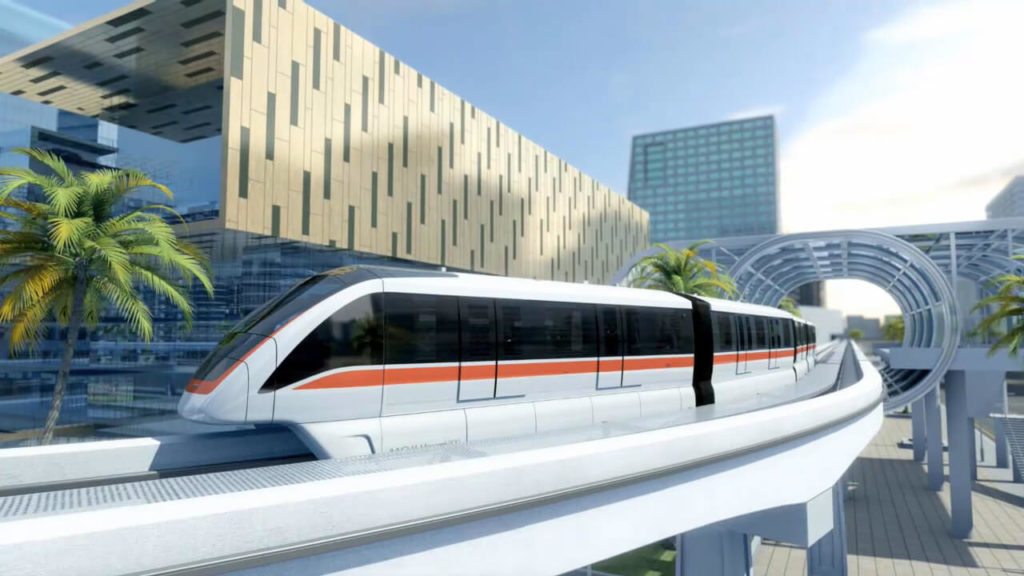 Richard Hunter, President of Rail Control Solutions and South East Asia at Bombardier Transportation said:
"Bombardier is helping cities across the world address their congestion issues and these iconic monorails will be an important addition to Bangkok's growing rail network, providing comfortable, quick travel for hundreds of thousands of passengers daily. Our driverless INNOVIA Monorail 300 system offers energy efficiency, sleek design, spacious interiors and inter-car walkthrough for superb comfort and enhanced safety as well as rubber tires for minimised noise and a smooth ride. Also able to handle sharp curves and complex environments, it is well suited to the high-capacity requirements of the Thai capital. Falling in our 20th Anniversary Year in Thailand, it is truly a landmark milestone for our monorail technology to be chosen for these visionary urban development projects in Bangkok."
Bombardier's Monorail Technology
Bombardier will design and supply the mechanical & electrical elements for the two monorail lines, and deliver a combined total of 72, four-car INNOVIA Monorail 300 trains (288 cars) equipped with BOMBARDIER CITYFLO 650 automatic train control technology for driverless operation. The contract with NBM concerns the new 34.5 km Khae Rai-MinBuri (Pink) Line to operate with 42 trainsets. For EBM, scope comprises 30 train sets for the 30.4 km Lat Phrao-Samrong (Yellow) Line. Furthermore, the contracts include providing the project management, systems engineering and integration, testing and commissioning for the new trains and systems.
Bangkok's Growing Rail Network
Operating in the city's northern and eastern areas, the monorails will integrate with the existing transportation network and run at speeds up to 80 km/h with a maximum capacity of over 28,000 passengers per-hour, per-direction. Backed by over 25 years of experience and over 600 vehicles ordered or operating in six locations worldwide, Bombardier's INNOVIA Monorail 300 system provides a cost-effective and attractive solution for growing cities. Project delivery, system integration and rail control solution design and implementation will be led from Bombardier's regional hub in Bangkok. The INNOVIA trainsets will be manufactured at the Bombardier Joint-Venture Puzhen Bombardier Transportation Systems (PBTS) in China, working with Bombardier's global Monorail Product and Engineering Experts.
Since establishing its Bangkok site in 1997, Bombardier has grown its local team to over 450, working on transportation needs for Thailand, Asia Pacific and globally. Bombardier is also committed to the development of Thailand's future talent and is working with two universities on Railway Engineering Degree programmes.
Original article © Bombardier.
FOR ALL THE LATEST INFORMATION, NEWS, IMAGES, VIDEOS AND ARTICLES ON ALL ASPECTS OF ROLLING STOCK, PLEASE CLICK HERE.