San Francisco's 'Fleet of the Future' Approved for Passenger Service
San Francisco's Bay Area Rapid Transit (BART) has been given the go ahead to put the new 'Fleet of the Future' trains into passenger service.
The approval came from the California Public Utilities Commission (CPUC) on Wednesday night after a comprehensive testing process. Passengers can expect to see the first train in service as early as today, January 19th 2017.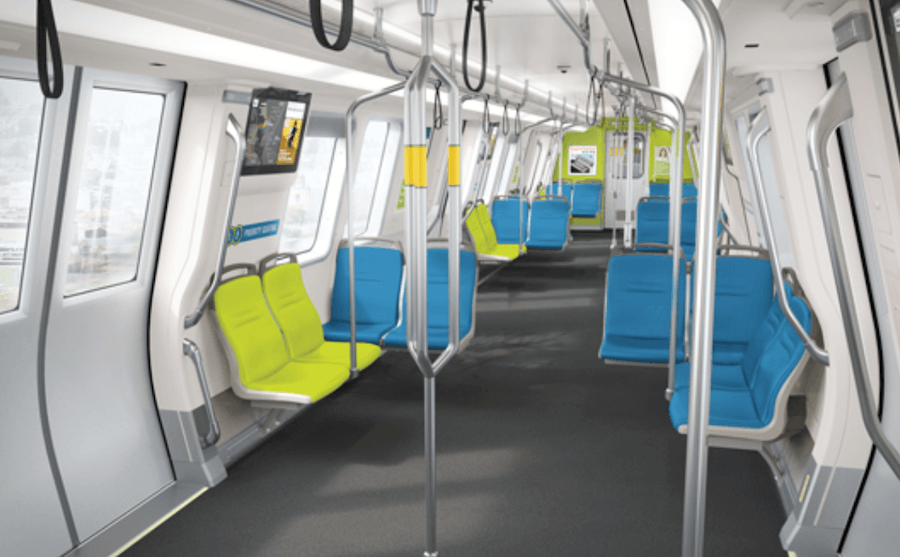 Fleet of the Future Trains
The first Fleet of the Future train is just the beginning for BART's plans to improve the rider experience. BART's new train cars feature a slew of new improvements. The cars will be:
Quieter: Micro-plug doors will help seal out noise
Cooler: Cooling systems will distribute air directly from the ceilings, making it more comfortable for standees on hot days
Comfortable: Padded seats will have lumbar support – and will be covered with wipeable fabric for ease of cleaning
Easy to use: Routes will be colour coded like the BART system map, and next stop information will be readily available via automated announcements and digital screens.
Sustainability
Continuing its commitment to sustainability, BART is working with Bombardier to take a lifecycle approach — ensuring that the train cars reduce energy use, pollution and costs, not only during their useful life but after the new train cars are eventually retired.
Accessibility
The new BART train cars include a variety of features and improvements for people with disabilities, as well as for people who speak languages other than English.
Since the Fleet of the Future project began in 2011, BART has consulted with the accessibility and Limited-English-Proficient communities via dozens of community meetings and prototype evaluations. Through these events BART has identified many ways to improve accessibility on the new trains.
This is exciting news for BART and our riders as it allows us to move forward with replacing the oldest big-city fleet in the nation. The new cars will offer BART passengers a quieter and more comfortable ride while expanding our capacity.
Original article © BART.
FOR ALL THE LATEST INFORMATION, NEWS, IMAGES, VIDEOS AND ARTICLES ON ALL ASPECTS OF ROLLING STOCK, PLEASE CLICK HERE.