Bayerische Regiobahn Introduces the Production Planning and Control Platform DatNet from ETC Solutions as a Company-Wide Data Hub
Bayerische Regiobahn starts with ETC Solutions digitally repositioned in the new timetable.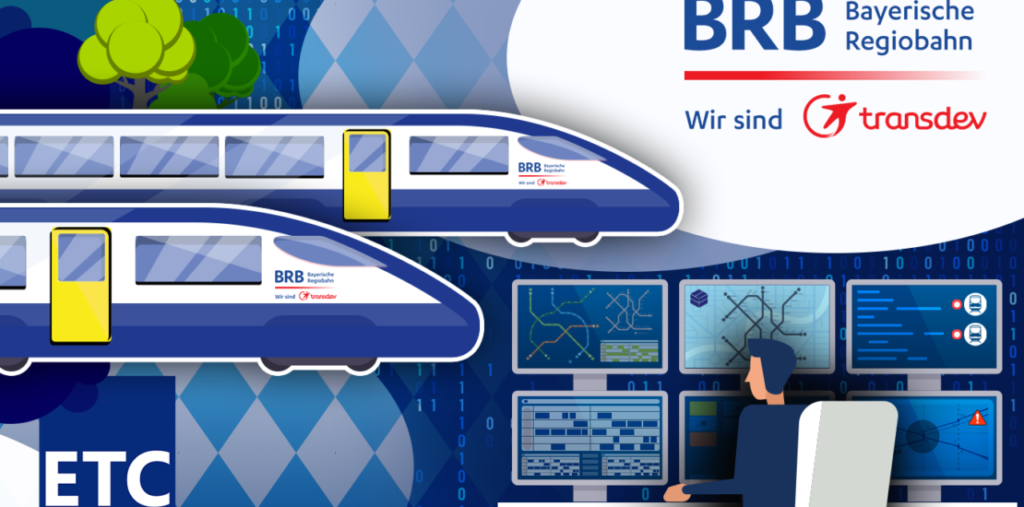 The Bayerische Regiobahn (BRB) has signed a contract with the Berlin digitisation service provider ETC Solutions for the company-wide introduction of the production planning and control platform DatNet. The modular platform with integrated ITCS will in future be used as a company-wide data hub at BRB to digitise and optimise operating processes. The new planning and control platform is used for the operational operation of all existing and future BRB transports.
The data hub specially designed for transport operations processes will not only connect all vehicles in real time with the mobile DatNet mobile component, but will also integrate all BRB drivers into the platform and map them digitally for the overall operational overview. Thanks to the modular structure and the user interface of the PPS DatNet, complex processes in railway operations can be controlled intuitively and provide the various user groups with an easy-to-use tool.