ENSCO Rail, an international leader in advanced rail technology solutions for passenger, transit and freight markets, recently delivered its second Autonomous Track Geometry Measurement System (ATGMS) and Autonomous Rail Profile Measurement System (ARPMS) to Brazilian logistics company Rumo S.A., the largest transport and logistics company in Latin America.
The systems are installed on an existing freight car dedicated to track condition evaluation to continuously monitor track geometry and rail wear conditions to detect unsafe track conditions and optimize maintenance planning.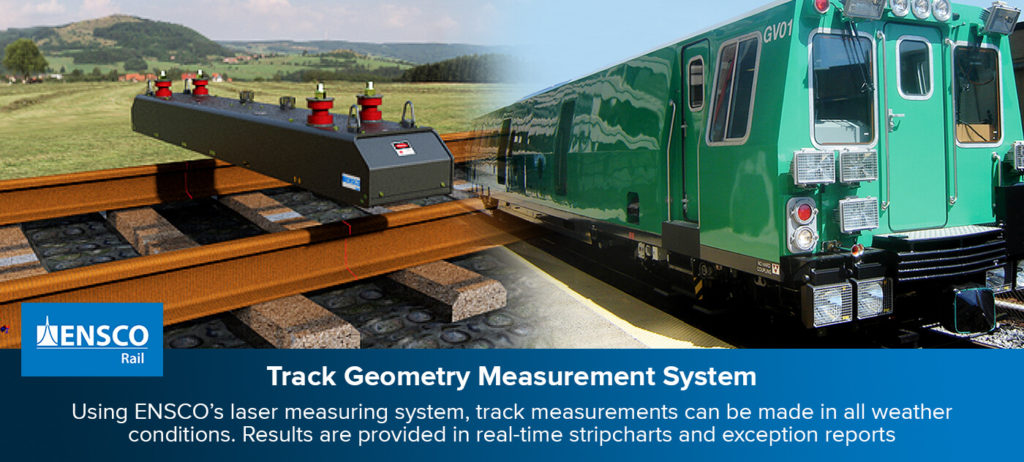 The autonomous systems operate more frequently than traditional manned systems without the need for an onboard crew. The increased inspection frequency and advanced data analytics enable early detection of degrading track network conditions to optimize maintenance and renewal planning.
"We are proud to continue to support Latin America's largest transport and logistics company in its pursuit of improved infrastructure, safer rail transport and reduced maintenance costs.
"The Latin American transportation and logistics market is expanding, and we are enthusiastic about ENSCO Rail contributions to improving its existing infrastructure and preparing for future growth."
The Rumo S.A. freight rail network operates in Brazil with headquarters in Curitiba, where the business is predominantly comprised of agricultural commodities and industrial products. The company provides rail transportation, load handling and storage services in São Paulo and Brazil's southern region.
For more than 50 years, ENSCO has been leading the rail industry worldwide in developing new and advanced technologies to improve the safety, security and quality of their operations. ENSCO is a leading provider of automated and autonomous inspection systems, web-based data management systems, vehicle dynamics analysis and simulations and large-scale systems integration for federal and commercial railways. The ENSCO name represents the rail industry's premier source for track inspection, vehicle/track interaction monitoring, railroad asset management technology and PTC/train control inspection and services. The ENSCO Rail subsidiary provides products and services to commercial customers.
For more information visit ensco.com