WITT Solutions GmbH: Autonomous Monitoring of Points with the WB-PM Unit
The WB-PM in combination with the "WB-PM DZ" data center is used for the systematic determination of physical and electrical variables for assessing the system status of an electrically driven switch.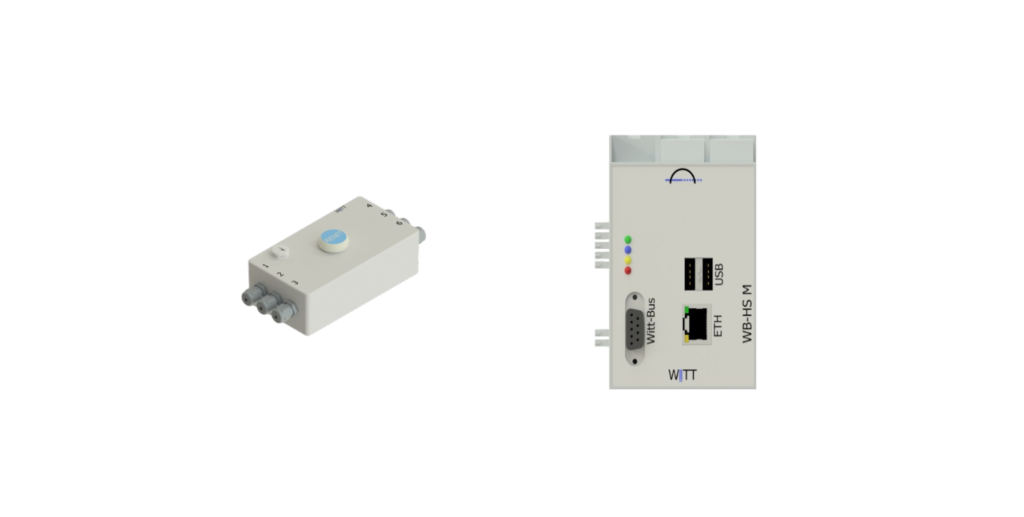 The data determined enables you to carry out predictive maintenance, since the condition of the system can be determined using the measurement results and predictions can be made, for example with regard to wear and tear. This leads to an avoidance of unforeseen failures. In addition, maintenance plans can be better planned. The system provides you with detailed information without complicated installations and without changes relevant to approval. It is therefore ideal for retrofitting existing systems.
The system consists of at least two components: the WB-PM and the WB-PM DZ. If required, the system can be expanded with a SCADA system. The WB-PM is installed in the immediate vicinity without changing the existing electronics on the existing motor of the electric points drive. The WB-PM constantly determines measurement data from the connected units and makes an initial evaluation of the measurement data. Measurement data is transmitted to the WB-PM DZ via cable or optionally "over the air". The WB-PM DZ collects the measurement data from the connected WB-PM and transmits them to a SCADA system for long-term storage and evaluation.
The autonomous measuring unit WB-PM determines measured variables using individually adapted sensors and additional parameters. The data acquisition takes place with different frequencies (rest phase/activity). The pre-evaluation focuses on exceeding critical values. This and the measured values re transmitted to the WB-PM DZ. Depending on the selected options or functions of the WB-PM DZ, the measurement data can be buffered, visualized and evaluated as a communication buffer.