Artesyn Launches ControlSafe™ Compact Carborne Platform for Train Control and Rail Signaling
At the Railway Interchange Exhibition today, Artesyn Embedded Technologies announced the ControlSafe™ Compact Carborne Platform, designed to enable rail system integrators to accelerate time-to-market and reduce the cost and risk of developing or upgrading train control and rail signaling applications. By leveraging a COTS fail-safe and fault-tolerant computing platform, designed to be certified to SIL4, railway technology companies can focus on their value- added offering and final certification for end solutions.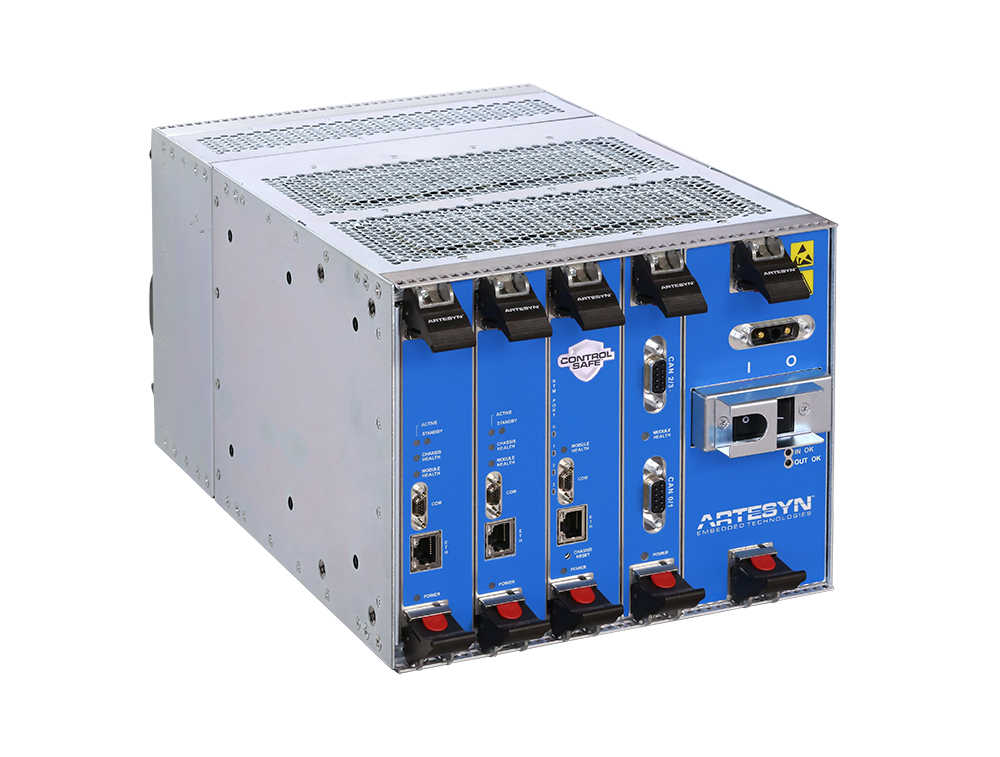 All platforms in Artesyn's ControlSafe portfolio use the same core processing and voting functions and this latest model offers a single I/O slot to connect to dedicated external I/O boxes and equipment. With a half-rack-width 4U high chassis, two systems can be installed side-by-side in a standard 19-inch rack. Designed for onboard applications such as automatic train protection (ATP), automatic train operation (ATO), and positive train control (PTC), the new platform can also be used in wayside train control and rail signaling implementations.
Qianqian Shao, product manager, Artesyn Embedded Technologies, said:
"Thanks to its small footprint, Artesyn's ControlSafe Compact Carborne Platform enables integrators to effectively address challenging implementations with limited installation space"

"Our modular and scalable design helps integrators protect their investment in existing I/O modules as they have an option to only upgrade the 'core' of a safety system."
Artesyn's ControlSafe portfolio includes the ControlSafe Platform, ControlSafe Expansion Box Platform and ControlSafe Carborne Platform. The first two platforms in the portfolio have been both certified to SIL4, while SIL4 certification of the ControlSafe Carborne Platform is anticipated to be complete in October 2017 and certification of the ControlSafe Compact Carborne Platform is planned.