Arriva Wins Northern Rail Concession in the Netherlands
Arriva, a leading pan-European passenger transport company, has announced that it will operate the regional rail transport in the north of the Netherlands for another 15 years.
The contract has a value of €1.6 billion and includes cross-border transport linking the provinces of Groningen and Fryslân with Lower Saxony. Arriva has been operating the 'Northern Lines' since 2005, and the new contract runs from 2020 to 2035.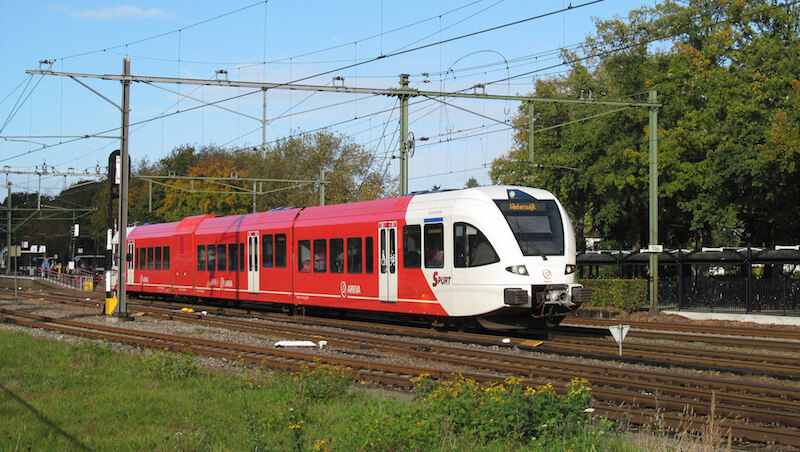 Commenting on the award, Arriva Group CEO Manfred Rudhart said:
"To be given the opportunity to continue operating the country's northern train services for a further 15 years is testament not only to the strength of our bid, but also to the great service we are providing under the current concession to the 32,000 passengers who use the regional transport network every day. Retaining this contact, and winning the Limburg contract in late 2015 demonstrates our commitment to delivering strong performance for our customers in the Netherlands."
A Focus on Sustainability
Under the contract, passengers will benefit from a fully refurbished fleet of 51 existing trains, and the introduction of 18 new trains to increase capacity on the network. There will also be more frequent services on key routes at weekends and in the evenings.
Arriva attached significant importance to delivering a more sustainable, environmentally friendly transport network in its bid, and as such the existing fleet will be converted to energy saving, emissions lowering hybrid trains, and the 18 new trains will be powered by biodiesel. In the long term, a complete conversion to emission-free electrical operation is planned for the fleet of trains.
Netherlands 'Northern Lines'
The 'Northern Lines' refers to the regional rail services operating around the provincial cities of Groningen and Leeuwarden (Friesland), with a connection from Groningen to Leer in Ostfriesland in Lower Saxony.
Retaining the 'Northern Lines' contract follows the award in late 2015 of the innovative, multimodal bus and rail contract in the province of Limburg in the south of the country. The contract, which runs until 2031, has a value of €2 billion. At the end of June 2017, Arriva also won a 550 million euro contract for rail transport in southern Sweden.
Original article © Arriva.
FOR ALL THE LATEST INFORMATION, NEWS, IMAGES, VIDEOS AND ARTICLES ON ALL ASPECTS OF ROLLING STOCK, PLEASE CLICK HERE.