Webinar – How to Test & Certify GSM-R & LTE-R Networks
Thursday 4th November 9.30 GMT/ 10.30 CET
Guest speaker: Daniele Angiati, RINA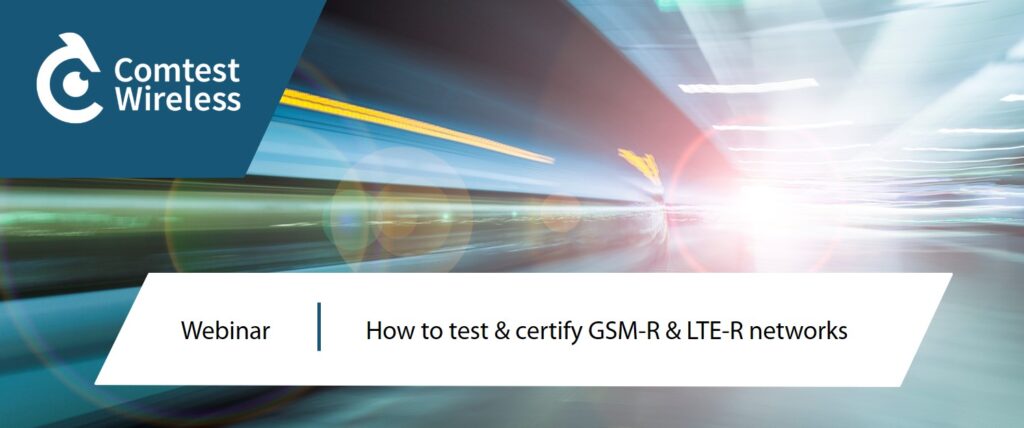 We are delighted to be joined by our guest speaker, Daniele Angiati from RINA, who will present together with Luca Fornasiero.
RINA certification services provide an independent guarantee of compliance with associated regulatory standards, in order to support enterprises across all aspects of projects, operations, logistics and legislation.
In this webinar, Daniele and Luca will discuss how a NOBO carries out the tests & measurements needed for rail telecoms network certification.
It will include practical examples and case studies covering topics such as:
SubSet 093 Test (Trackside and Components) in circuit switch & packet switch mode
Using tools to verify key EIRENE requirements such as coverage
Use case examples in Hungary, Slovenia & Bulgaria
There will also be time for questions.
Register for the webinar here.
This article was originally published by Comtest Wireless.