The world's leading trade fair for transport technology is taking place from the 20th to the 23rd of September, in Berlin, Germany.
International InnoTrans trade fair is once again taking place in Berlin this coming September, after a four-year wait. We are excited to finally be participating in this leading trade fair for transport technology. VR FleetCare will be exhibiting at the trade fair on all fair days (from 20th to 23rd of September) and we will be hosting a stand and a conference room, where it is possible to schedule meetings with your contact person.
Location at Messe Berlin: Hall 6.2, Stand No. 617 – welcome.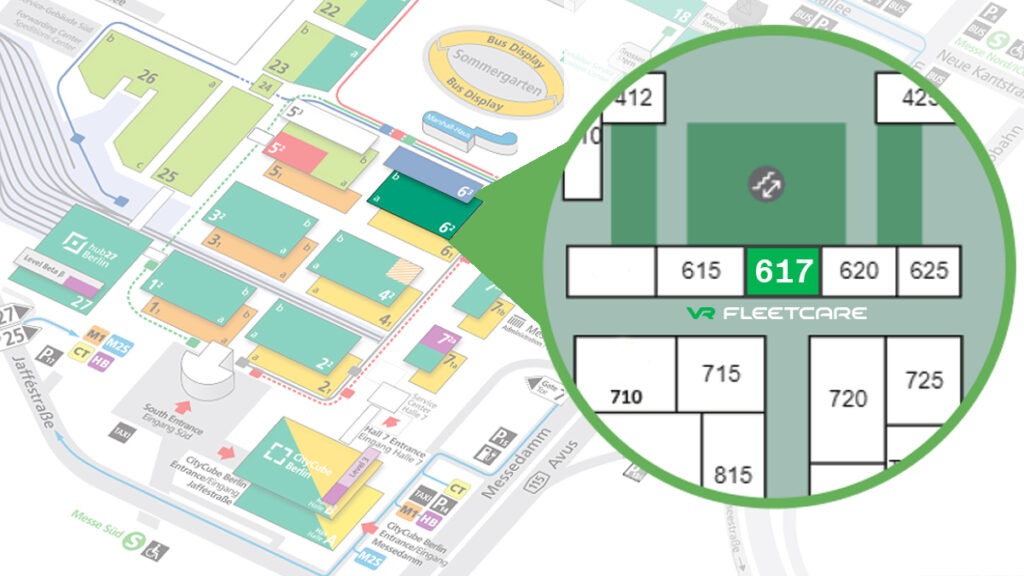 VR FleetCare will also be organizing a seminar at the fair's Speaker's Corner in cooperation with EKE-Electronics. The seminar will take place on Thursday 22nd of September, at 11.30-12.30 (GMT+2). The subject of the seminar is How to Digitalise Track and Train Maintenance Through the Power of Sisu / Wie man Gleis- und Fahrzeugwartung mit Sisu digitalisiert.
It is possible to book meetings for the fair in advance through email. You can find a list of the people participating and the dates on which they will be available below. Email addresses are formed [email protected].
Sales
20-21st Peter Guldbrand, Vice President Commercial
20-21st Wilhelm Schevelew, Head of Sales and Development, Projects
20-22nd Kai Savolainen, Sales Manager, ModernCare, ComponentCare
20-23rd Miro Leppäkoski, Sales Manager, SmartCare
21-23rd Teemu Kesävaara, Sales Manager, AssetCare
21-23rd Joni Kiiski, Sales Manager, ModernCare, ComponentCare
Digital Services
20-23rd Sami Kalevirta, Head of Digital Services
20-23rd Sami Saloheimo, Condition Monitoring Specialist
Procurement
20-22nd Juha Höijer, Head of Procurement
20-22nd Salla Pitkämäki, Category Manager
20-23rd Inari Tykkä, Project Manager
Technology Services
20-22nd Vesa Kanerva, System Specialist
20-22nd Jan Lindberg, System Specialist
20-22nd Jenny Lotta, Leading Specialist
20-22nd Samuli Suuriniemi, Leading Specialist
This article was originally published by VR FleetCare.