U.S. Rail Industry Maintains Strong Safety Record
Newly released data from the Federal Railroad Administration (FRA) confirms that recent years remain the safest ever for the U.S. rail industry.
Through employee commitment to safety and investments in maintenance and new technologies, the industry has maintained the strong safety record of recent years, with the train accident rate down 28% in the last decade and last year marking the lowest rate of track-caused and human factor-caused accidents ever.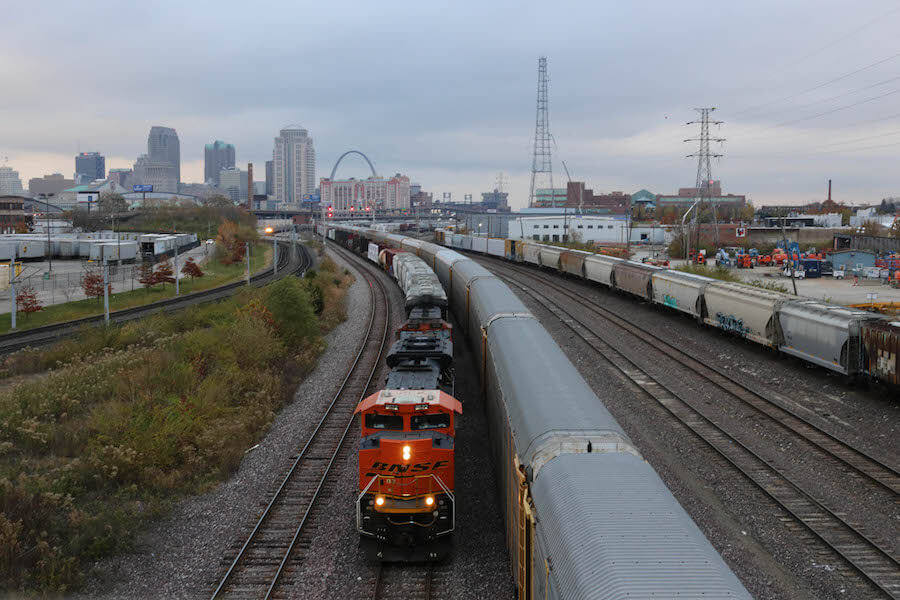 U.S. Railroads "Safer than Ever"
Notable statistics, calculated per million train miles using March 2018 FRA data, include:
Train accident rate is down 44% since 2000.
Equipment-caused accident rate is down 38% since 2000.
Track-caused accident rate is down 55% since 2000.
Human factor-caused accident rate is down 45% since 2000.
Derailment rate is down 42% since 2000.
Association of American Railroads (AAR) President and CEO Ed Hamberger, said:
"Every day, the men and women of the rail industry are making a safe network safer"

"Investments in technology and employee training to advance safety in recent years have yielded significant gains that make railroading in America safer and more reliable than ever."
Driver and Pedestrian Safety Still A Concern
The industry remains concerned about driver and pedestrian safety as this most recent data shows a 22 percent increase in trespassing deaths compared to 2016. Every three hours someone is hit by a train in the United States, and these accidents are almost entirely preventable. Every year, railroads spend millions to maintain and improve grade crossings as well as work directly with communities and law enforcement to educate the public about safe behaviour near tracks.
Hamberger added:
"While the safety of rail operations remains strong, our job is not done"

"The rise in pedestrian deaths in 2017 is a stark reminder of the perils of risky behaviour around railroad tracks. Don't tempt fate; remember when you see tracks, think train."
Railroads also participate with Operation Lifesaver, whose education initiatives play a critical role across the U.S. in reducing collisions, fatalities and injuries at highway-rail crossings and trespassing on or near railroad tracks. For information on what role Operation Lifesaver plays in rail safety education, please visit http://oli.org/. For information on the joint OLI and AAR public safety "See Tracks? Think Train!" campaign, please visit http://seetracksthinktrain.org/.
Original press release © AAR.
FOR ALL THE LATEST INFORMATION, NEWS, IMAGES, VIDEOS AND ARTICLES ON ALL ASPECTS OF ROLLING STOCK, PLEASE CLICK HERE.