The inaugural Long Island Rail Road (LIRR) train arrived into Grand Central Madison on 25 January, heralding the opening of the first new major downtown rail terminal in the US in almost 70 years.
Grand Central Madison doubles LIRR's capacity into Manhattan.
During its opening period, LIRR customer ambassadors will be available on the concourse to greet customers and provide information.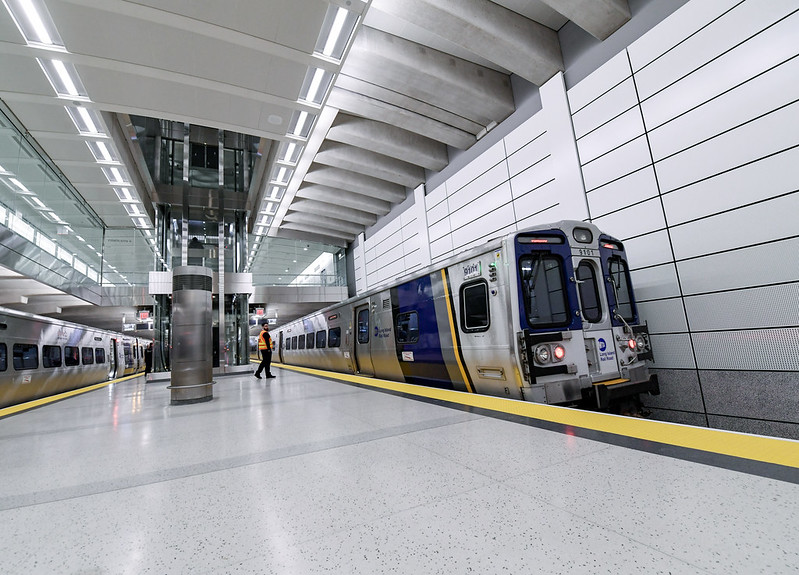 For the time being, customers travelling into Grand Central Madison can use their Penn Station tickets, as the two stations are in the same fare zone.
The special Grand Central Direct service currently operating will conclude with the initiation of full train service, which will be announced a minimum of three weeks in advance.
The beginning of service now enables the possibility of transferring directly between the LIRR and Metro-North Railroad.
To encourage travellers from each railroad to try the other, the Metropolitan Transportation Authority (MTA) will introduce a combo ticket when full LIRR service into Grand Central Madison begins.
The single ticket will enable customers to travel between Long Island, Manhattan's northern suburbs and Connecticut for just one fee.
In conjunction with a new 9.8-mile main line third track on the LIRR Main Line between Floral Park and Hicksville, Grand Central Madison enables a wider range of reverse commuting options.
The expansion of CityTicket will provide an additional travel option to Queens communities, and customers that work on the east side of Manhattan can expect to save up to 40 minutes a day on their commute.
The terminal also provides seamless connectivity through the MTA region, bringing together commuter railroads and the city subway into one building for the very first time
Passengers on the inaugural train (the first 20-minute Grand Central Direct train operating between Jamaica and Grand Central Madison) included New York Governor, Kathy Hochul and MTA Chair and CEO Janno Lieber.
"What we're opening today is truly breathtaking.
"The eight tracks, four platforms and 714,000 square feet of space at Grand Central Madison are only the most visible part of a project that also includes 40 miles of new track, 96 new switches, 550 miles of cables, 8,445 feet of retaining walls, five new railroad bridges, 296 new catenary poles and 51 signal towers.
"Together with the successful Third Track project and L Train rehab, what was accomplished since the 2018 overhaul of East Side Access proves the MTA is a megaproject leader."
The upcoming Grand Central Madison systemwide timetables are expected to include 274 more trains each weekday, increasing service by 41%. They represent the first comprehensive rewrite of LIRR schedules in decades.
Both Grand Central Madison and the main line third track are part of a 17.7 billion USD (16.3bn EUR) investment to modernise the LIRR.
Other projects in New York include construction of a new entrance and more spacious concourse at Penn Station, the renewal of 36 stations and 17 bridges, installation of 13 miles of second track between Farmingdale and Ronkonkoma and upgrades to 15 electrical substations.