Upskill your Young Railway Engineers and Apprentices to keep up with the rapidly evolving Industry
Realising the transformative impact of the UK's investment programme covering both new line construction and upgrading of legacy infrastructure is highly dependent on having a modern, productive and skilled workforce.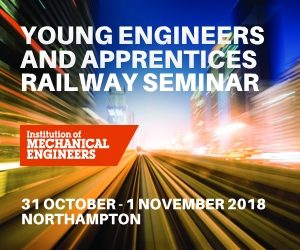 "All Change Please!" will enable attendees to get to grips with the biggest operational issues facing the railway and gain a deeper knowledge of how to implement new technologies and strategies to overcome them.
This seminar will feature instructive presentations, in-depth workshops, enlightening site visits and crucial networking activities, making this the ideal event to advance the careers of young railway engineers and apprentices.
Join this seminar to:
Receive a broad, yet intensive overview of the principal challenges of the railway industry, as well as the exciting new technology trends propelling it forward
Dive deeper into the practical and technical matters in dedicated workshop sessions
Visit the fully operational Siemens depot and the hi-spec NTAR training facilities featuring state-of-the-art VR equipment
Make new friends and expand your professional network through formal and informal networking opportunities
Glimpse the future of the industry through presentations and discussion on key new technologies including hydrogen power and autonomous vehicles
To view the full speaker line-up and seminar programme, visit www.imeche.org/years