City Rail Link Ltd has announced that tracklaying is now complete inside the first of Auckland's City Rail Link (CRL) tunnels.
3.45-kilometres of track has been laid in the underground tunnel connecting Waitematā (Britomart) and Maungawhau stations as part of Auckland's newest railway line.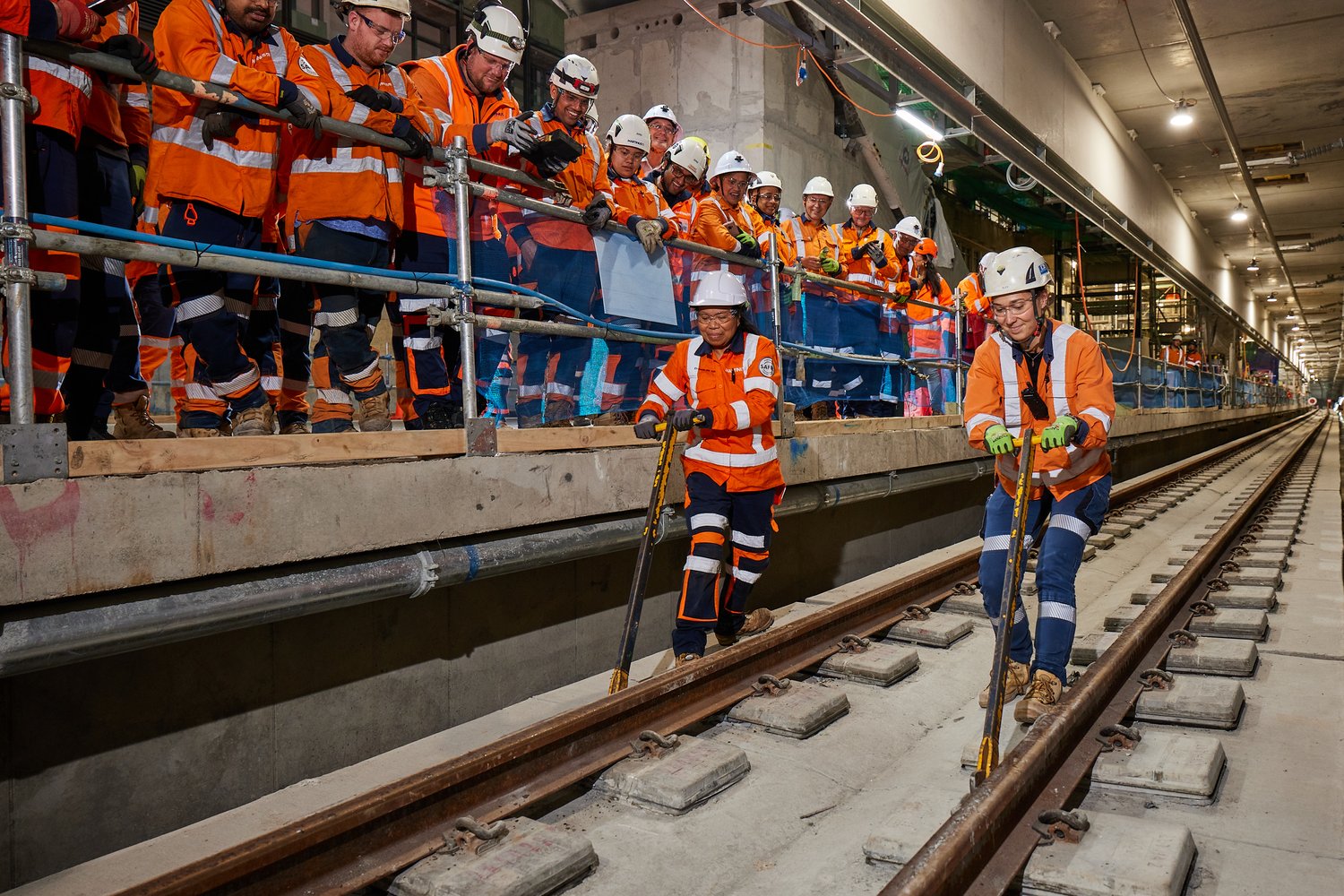 Installation of the track began in August 2022, as CRL's tunnel boring machine (TBM) neared the end of the tunnel. This work was carried out by CRL Ltd's main contractor, Link Alliance and railway infrastructure company, Martinus New Zealand.
"On a project bristling with huge achievements and milestones this stands out as one of the most significant. It was challenging underground work where the terrain was steep and tunnel curves tight, but it helps mark a big physical crossover from a heavy construction project to the development of what will become a world class railway with a huge impact on Aucklanders lives."
The project included tracklaying on one of the steepest sections of railway in New Zealand. From Waitematā, which is situated below sea level, the track climbs around 70 metres to Maungawhau. At its deepest point, the track runs 42 metres beneath Karanga-a-Hape.
Following this achievement, construction to lay the track in the second City Rail Link tunnel, which will carry trains north from Maungawhau Station to Waitematā, is scheduled to be completed next year.