Times Microwave Systems: Clarity™ 50 GHz Test Cables
Times Microwave Systems Introduces Clarity™ 50 GHz Test Cables
Times Microwave Systems introduces its latest innovation: Clarity™ 50 GHz test cables. Designed to enable new technologies like 5G and cloud computing.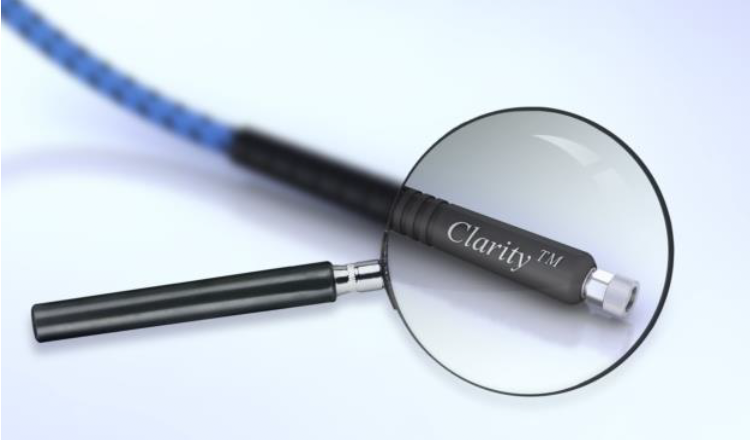 This new line of test cables boasts best-in-class RF stability with flexure. The crush and torque resistant steel armor provides uncompromising flexibility. Times' engineering team carefully studied how actual users handle test leads. The result is a double safeguard: an ergonomic strain relief (armored version) for trouble-free, long flex life and SureGrip™ coupling nut for comfort over numerous mating cycles.
To better serve customers, the Clarity™ 50 line has a stock to six-week lead time.
"We are able to serve the growing market demand for higher frequency with innovative and durable products."
Clarity™ 50 GHz cables are ideal for 5G network development, R&D labs, Bench Vector Network Analyzers, and RF modular testing.
This article was originally published by Times Microwave Systems in January 2019.