When you need metrology solutions, think CoMech.
We have been established since 1985 and we have grown tremendously over the years. Some of the biggest names in the UK's transport industry trust CoMech for our solutions, including our accredited calibrations.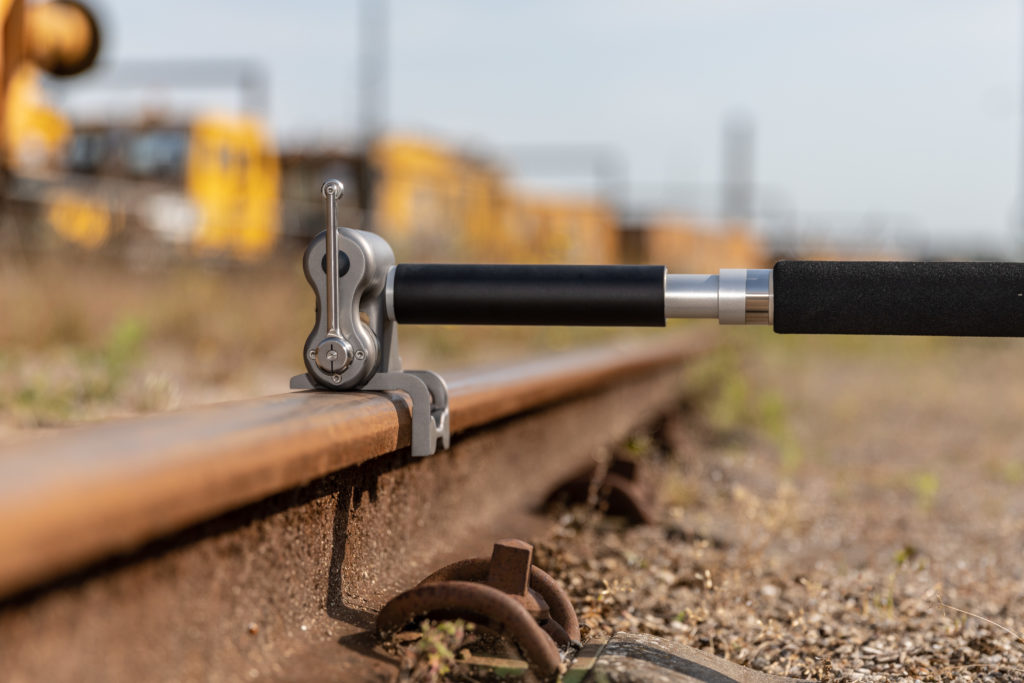 We're based at the heart of the UK's rail network, in our UKAS accredited laboratory, specialising in the calibration, design, manufacture, and supply of safety-critical equipment such as rail gauges, metrology equipment, electrical, torque items and much more.
Calibration
Calibration is at the core of the services we offer our customers. Our calibration, verification and precision measurement services are performed by fully qualified technical staff within custom-built ISO/IEC 17025 accredited laboratories. The comprehensive support we offer covers many electrical, dimensional, torque and mechanical equipment types.
While calibration is at the forefront of our operations, we boast a wide range of engineering services which include design, repair, and inspection.
Engineering Solutions
CAD drawing and technical documentation are our speciality, and we offer innovative design techniques for the creation of bespoke rail gauges and other solutions. We employ technically rigorous design engineering protocols for applications which span the full breadth of the rail engineering industry, from the concept stage to visualisation and representation of a final product.
Repairs
Broken, obsolete or custom-made equipment? We extend the life and usability of valuable measuring assets by redesigning, re-engineering, or sourcing replacements as and when needed. Our repairs service covers electrical, torque, mechanical, pressure, temperature and other metrology instruments.
Inspection
Our talented team are on hand to inspect various equipment types with our own specialist equipment and technology. We design and produce detailed drawings of the most discrete aspects of complex components and provide our customers with comprehensive reports.
Asset Management
Keeping track of assets can be stressful. Our asset management system TrackRecordPro takes the headache out of managing and reporting assets. Developed in-house by our talented developer team, TrackRecordPro is one of the most powerful asset management systems on the market. What's more, it is easy to use and is more than capable of working cross sector whilst tracking, recording and managing assets proactively.
CoMech Services
Businesses are in safe hands when they partner with CoMech Services. Whether there is a need for HAV testing or PAT testing, we are on hand to take the hassle out of keeping businesses safe and compliant.
Our unique solution empowers businesses and their employees to take control of their exposure to vibrating hand tools to minimise their risk of developing Hand Arm Vibration Syndrome. The HAV testing service we provide aids businesses with their HSE compliance requirements for HAV assessment reports.
We also provide 'one-off' or regular appliance test services across the UK. Our PAT testing service involves inspecting different types of electrical equipment to make sure they meet health and safety regulations.
Our engineers use visual and electrical tests using specialist PAT testing equipment. These tests include earth continuity and insulation tests with additional polarity tests for flexible cables.
CoMech Supplies
CoMech Supplies is part of the CoMech family, supplying various equipment types such as rail gauges, PPE, workwear, hand tools and much more at competitive prices. Not only do we supply equipment, but we also offer accredited calibration packages for many of our products.
We've worked hard to become the one-stop shop for our customer's safety, tooling and engineering needs, and our fantastic team are always on-hand to provide world-class customer service and pioneering solutions.
At CoMech, we are thrilled to share the new products that we're bringing to the rail industry this year.
Patented by Greenwood Engineering, MiniProf is the family of profile measuring instruments which are taking the railway industry by storm. We are proud to be the sole UK and Ireland agent for the supply, calibration and maintenance of these powerful units.
Each MiniProf instrument features a full-contact, knife-shaped point for seamlessly cutting through surface contaminants such as grease and dirt to give accurate and reliable profile measurements of rails, wheels and brakes. Measurements are recorded wirelessly via Bluetooth and stored securely with the included Envision software.
All MiniProf instruments are made from lightweight, ultra-strong titanium, which makes them easy to transport and use. Our clients are using them globally as they have unrivalled accuracy.
We're also delighted to be bringing PowerVe to the UK market for the first time.
The ultimate tool for predictive maintenance, PowerVe statically measures the vertical forces of each wheel load on the wheel/rail interface on a rolling stock vehicle. Each unit is made up of metal positioning ramps that are laid on the track before each wheel. When the rolling stock moves forward, each wheel is lifted by 40mm. It then stops on load cells.
Lightweight, accurate and reliable, PowerVe is the pioneering and indispensable tool for the rail industry and we are proud to be a part of its success.
CoMech are the sole UK agent for both MiniProf and PowerVe. If you want to learn more about these and our other services, get in contact with our team of experts.
If you have an appetite for success and you're looking to partner with a company that continues to create new and innovative ideas, think CoMech.
This article was originally published by CoMech Metrology.