From bulky view-restricting walls to low height, low weight sustainable noise absorbers – Soundim has led the evolution of railway sound barriers, and continues to look for new ways to innovate.
Before today's low height, lightweight solutions, railway sound barriers consisted of large walls located beyond the electric poles some distance from the track. Often towering at five metres high or more, these unsightly structures would not only block the view for passengers, but were also considered eyesores by local residents and businesses.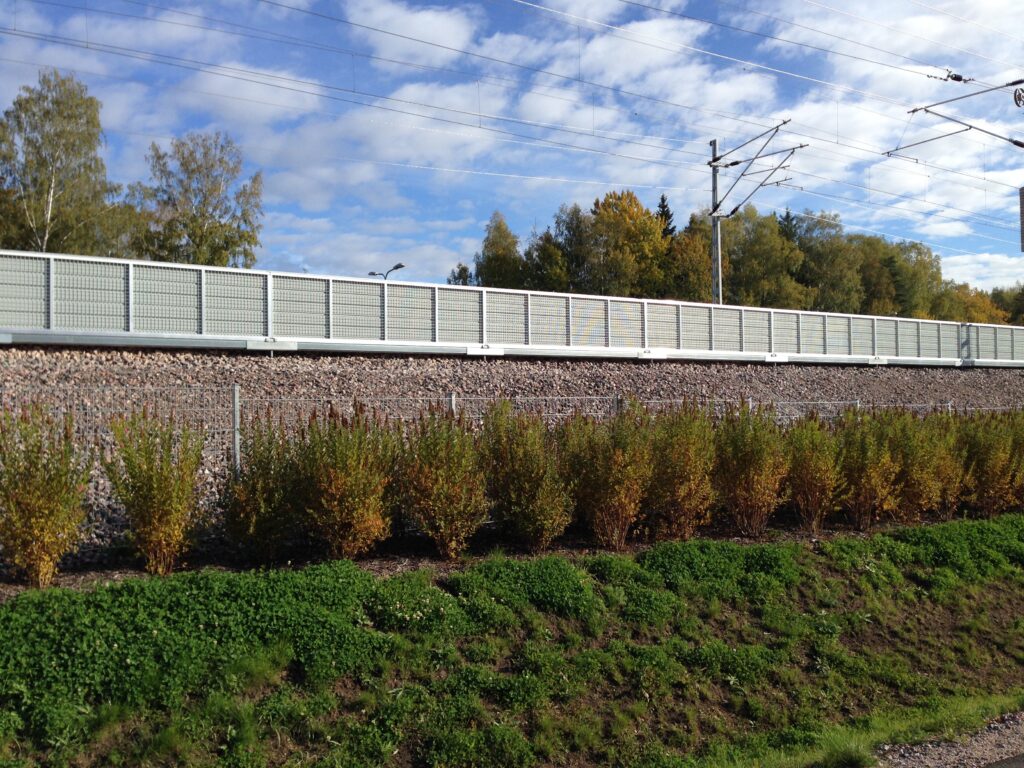 Something needed to change, and the Finnish Transport Infrastructure Agency, known then as Liikennevirasto, and now called Väylävirasto, began looking into alternatives to these unattractive solutions.
The agency wanted something that was better for customers, the environment and its finances and in 2010 published a study on the use of low-level noise barriers in combating rail noise.
New concepts were trialled, starting with a low barrier made of concrete. This improved views, but wasn't the most practical of solutions as the barriers could weigh thousands of kilos.
The Development of the First Low Height, Lightweight Sound Barrier
Things changed for the better when a new company was created by Jarmo Airaksinen and his partners in 2012 – Soundim.
Airaksinen and his colleagues developed a sound absorbent, low height, lightweight barrier for the rail market, one that could be placed much closer to the source of the noise – the wheels and rails.
Early Trials
"We developed the first version of a low height sound barrier and a 60-metre prototype was installed along the main track near Helsinki.
"This new product had many unique features: it was only 85 centimetres from the top of the rail, located very close to the track – inside the gauge in fact – and could even be lowered easily to undertake maintenance."
This trial showcased the barriers' ability to block and absorb noise. Dependant on factors such as train type, speed of travel and track conditions, they've proven capable of reducing noise levels by up to 12 dBA – and are particularly successful at reducing those high frequency sounds human ears like the least.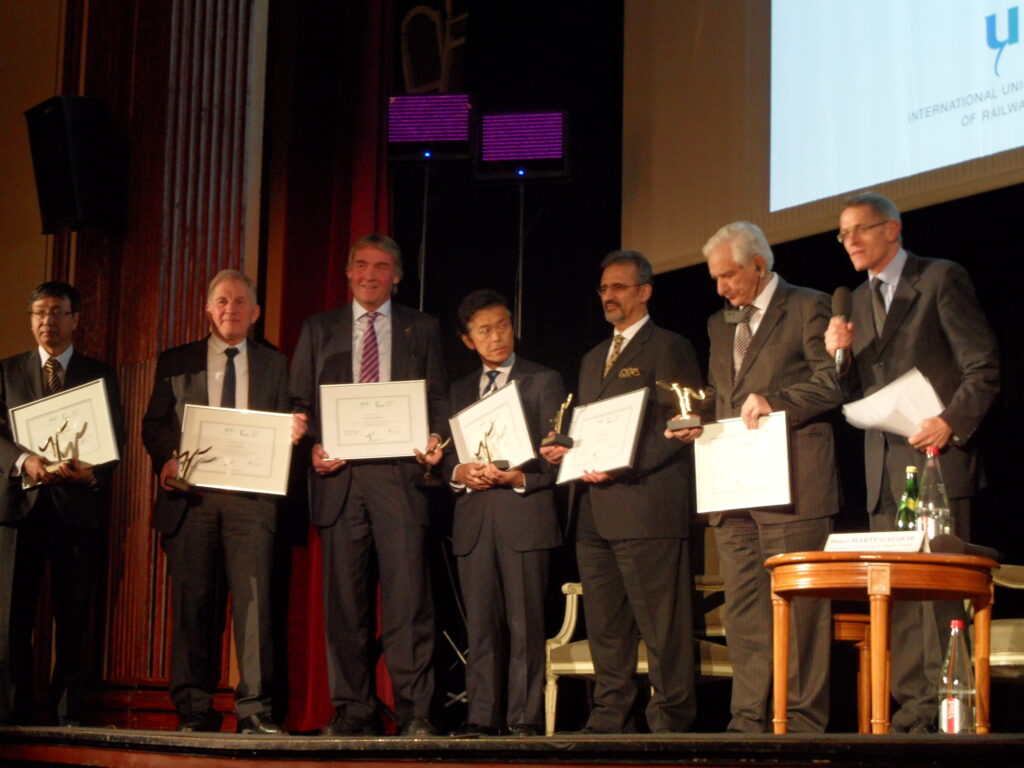 Later that same year, Soundim presented the results of this trial to the International Union of Railways' (UIC) Noise Committee. The members showed great interest in the product and this meeting led to a later order, as well as a UIC Innovation and Railway Research Award.
Design Developments
Not a company to rest of its laurels, from that point Soundim's engineers looked for ways to improve on its prototype and in 2014 an updated model was released.
"Based on our experience trialling the prototype, we improved the product by making the aluminium frame such that the 1m2 panels could be 'dropped' in place from above, making the barrier four metres in length and one metre in height. You can then put these 4m long elements one after the other until you reach your desired total length."
That same year Soundim began installing sound barriers on the Helsinki Ring; a semicircle track around the city. A total of 2.2 kilometres was installed, and the line opened in 2015.
A More Modular Design
Since then, Soundim has continued to improve upon its solution and developed a more modular design. The latest model replaces the 1m2 panels with four-metre-long noise absorbent cassettes that can easily be laid on top of each other at the location until they meet the desired height, usually around 1m high.
"The original model had to be manufactured at the factory and then shipped to the site as a whole package. With the new design's lower weight and easier handling, we can now build the barrier on site, eliminating transport and packing of 4m-long ready-made elements.
"Installation costs and time are also saved as no heavy machinery is needed to install our barrier, which also means very few operational closures of rail lines are necessary."
The Best Is Yet to Come
Näräkkä believes that Soundim has not yet reached the pinnacle of what is possible, so the rail industry can expect further developments on the design and capabilities of its sound barriers.
"New methods and materials pop up frequently, and we continue to look for ways to improve upon our solutions."
Find Out How Soundim Can Help You
The company is keen to hear from any rail operators interested in discussing how Soundim could create a bespoke rail noise barrier solution to fit their specific needs.
For more information on Soundim and its railway noise barriers, please visit https://www.soundim.fi/.