CRRC to Supply Double-Deck Coaches for Regional Rail in Philadelphia
The Southeastern Pennsylvania Transportation Authority (SEPTA) Board recently approved the purchase of double-deck coaches for Regional Rail, a key part in the Authority's efforts to meet the needs of a growing railroad ridership.
SEPTA will purchase 45 double-deck coaches, with an option for 10 more, from CRRC MA Corp. As part of the Request for Proposal process, SEPTA received proposals from CRRC and two other companies, Bombardier and Hyundai Rotem.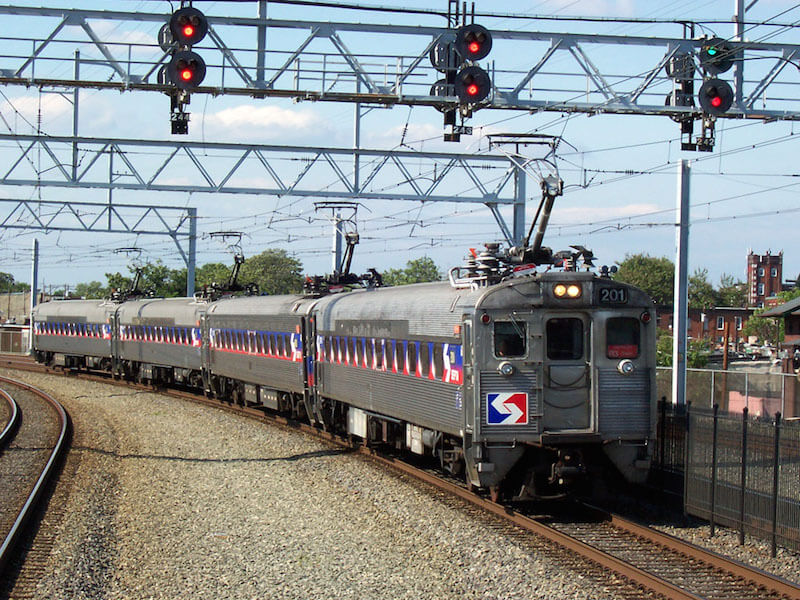 Double-Deck Coaches for Regional Rail
The contract award was based on technical rating and pricing. SEPTA determined the CRRC proposal was the best value and most advantageous for the Authority. The new double-deck coaches will meet "Buy America" requirements, with 60% or more of the parts, labor and fabrication done domestically.
SEPTA Board Chairman Pasquale T. Deon Sr. said:
"This contract award allows SEPTA to advance a major service-improvement initiative at a cost that fits within our budget constraints"

"We look forward to seeing the new multi-level coaches in service for our customers."
The first of the new double-deck coaches are expected to be delivered in late 2019. The coaches will be paired with SEPTA's new electric locomotives, which are currently being manufactured by Siemens. The double-deck coaches will be produced primarily at CRRC MA's main U.S. manufacturing facility in Springfield, Mass. CRRC MA is a subsidiary of the largest railcar manufacturer in the world.
Regional Rail Improvement Program
The Regional Rail Improvement Program is a comprehensive effort to address travel demand, on-time performance and overall service by renewing infrastructure, upgrading the rail fleet, utilising new technologies and bolstering the workforce, along with other initiatives. For details about the program, please click here.
SEPTA General Manager Jeffrey D. Knueppel, said:
"SEPTA's Regional Rail ridership has grown by more than 50 percent over the last 15 years"

"The addition of new multi-level coaches and electric locomotives are critical for expanding capacity and meeting the needs of our riders. These fleet upgrades will play a key role in advancing SEPTA's Regional Rail Service Improvement Program."
Original article © the Southeastern Pennsylvania Transportation Authority.
FOR ALL THE LATEST INFORMATION, NEWS, IMAGES, VIDEOS AND ARTICLES ON ALL ASPECTS OF ROLLING STOCK, PLEASE CLICK HERE.