CRRC has announced that successful traction performance testing is now complete on the first 20 CDA5B1 locomotives delivered to the State Railway of Thailand (SRT).
The new locomotives have a 16-tonne low axle load with a large power-weight ratio, enabling them to produce stronger traction power compared to other locomotives with the same axle load.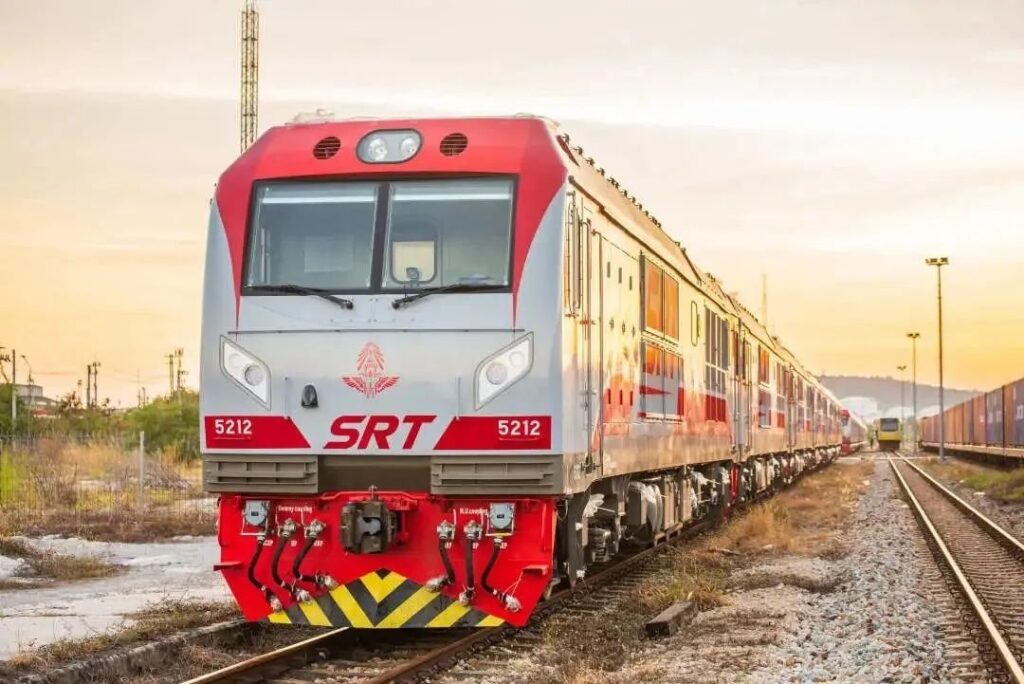 CRRC Qishuyan's delivery team worked closely with the SRT to ensure the tests were completed safely and efficiently. CRRC stated that the locomotive's high traction and acceleration performance were acknowledged by the SRT.
The 20 custom-made CRRC CDA5B1 metre-gauge AC transmission diesel locomotives arrived in Thailand in February 2022 and are currently undergoing other necessary tests to ensure they are ready to enter service.