Transport for London (TfL) has been fined 10 million GBP and Tram Operations Limited (TOL) has been fined 4 million GBP after a tram derailed approaching Sandilands junction in Croydon on 9 November 2016.
Following an investigation and prosecution by the Office of Rail and Road (ORR), the two companies attended a hearing at the Central Criminal Court (the Old Bailey) in London and pleaded guilty to offences under the Health and Safety at Work etc Act 1974.
On 9 November 2016, seven people died and 19 were seriously injured when a tram travelling in poor weather and at three times the permitted speed limit overturned approaching Sandilands junction. Of the 69 passengers onboard, only one was uninjured.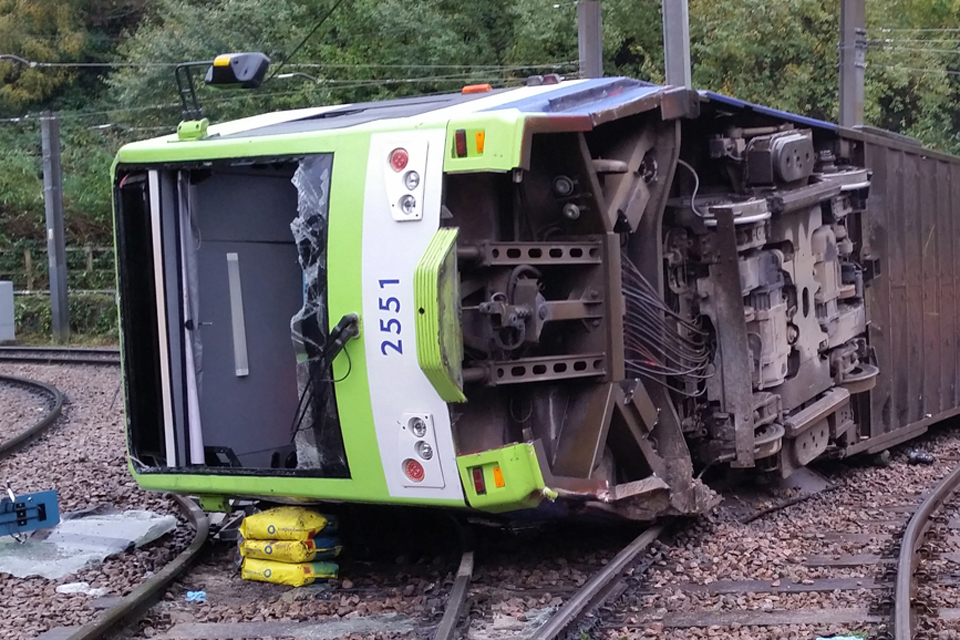 The companies have now pleaded guilty to offences alleging that they failed to do everything that was reasonably practicable to ensure the safety of passengers on the network.
For example, neither company had completed a sufficient assessment of the risks of a high-speed derailment on the network.
"When faced with the evidence of their failure over a number of years, both TfL and TOL accepted that they had not done everything that was reasonably practicable to ensure the safety of their passengers, with terrible consequences on the early morning of 9 November 2016.
"We must never forget the tragedy of that day, and must strive to learn all of its lessons so there can be no repetition. Our thoughts remain with those whose lives were so affected.  The judge's remarks and the sentences imposed underline to the corporate defendants and the whole industry that their first responsibility is to ensure the safety of their passengers and staff."
Since the accident, new safety measures have been put in place in line with recommendations from the Rail Accident Investigations Branch.
These include new systems to prevent trams from overspeeding around tight curves, improvements in managing driver attentiveness and additional signage and chevrons at the Sandilands curve and at other high-risk areas along the track.
The sector has also instituted the Light Rail Safety and Standards Board (LRSSB) to help improve the industry's understanding of risk and to set recognised industry standards.