Our shop in Ljubljana has been gaining ground recently with international clients, mostly owners of electrical tractive stock and a few diesel stock owners, who require locomotive servicing close to the network their units are operating on. On top of being accessible, the shop combines quality of service with affordability.
From routine maintenance to overhauls, we supply services at competitive levels. This is recognized by a number of clients from countries such as Austria, Germany, Czech Republic, Croatia and even England who order overhauls for their stock despite not operating on Slovenian rail network.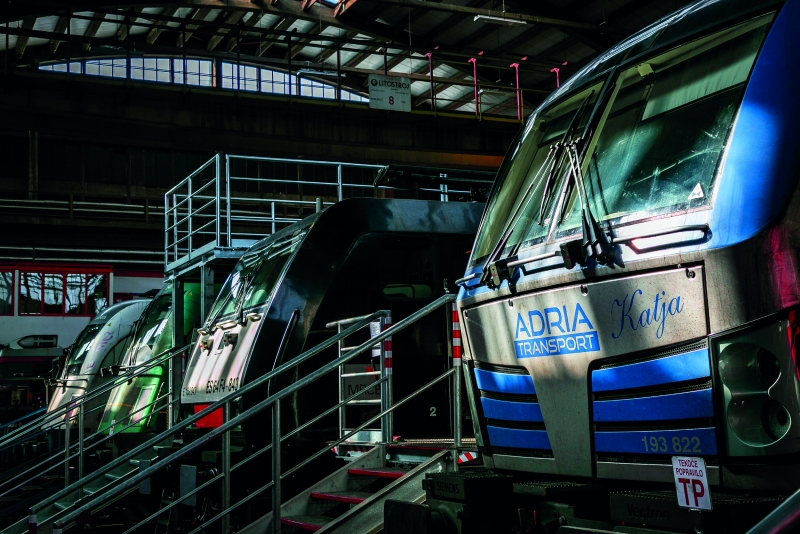 We do routine maintenance on virtually all types of electrical locomotives, including those not owned by SŽ, such as Siemens EuroSprinter (ES64F4) and Vectron, and also carry out small repairs and servicing of Siemens EuroRunner, nicknamed Hercules. Overhauls are done on the ES64F4, which were running service on Slovenian network before Siemens Taurus units (ES64U4) were purchased. Originally, we could only do routine checks for ES64F4, but we have grown our know-how since and are now able to supply a complete service together with overhauls, which are performed in-house.
Working together allows us to continue expanding our maintenance range. With wheel replacement for Taurus locomotives now under our belt, we are looking at new opportunities to supply complete maintenance on such and similar units.
This article was originally published by SŽ – VIT.