Railway Operation in England to be Reformed
The way that England's railway network is run is set to be revamped under plans outlined by Transport Secretary Chris Grayling, the BBC News reports.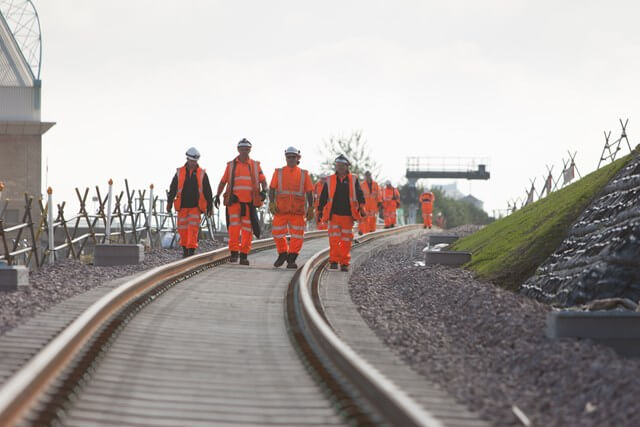 The minister said he wanted the changes to improve services for passengers, who are travelling on an increasingly crowded and expensive network. He wants each rail franchise to be run by joint management teams, including representatives from both the train operating company and Network Rail.
Mr Grayling said:
"I intend to start bringing back together the operation of track and train on our railways."

"We need to change the relationship between the tracks and the trains on the railway. In my experience passengers don't understand the division between the two. They just want someone to be in charge. They want their train to work. I agree with them."
Each franchise will be run by one joint team, but the franchise owners and Network Rail will continue to exist separately.
The establishment of railway franchises, separate from the network infrastructure, goes back to the privatisation of British Rail in 1993 by John Major's Conservative government.
This separation, which is still in force, is held by some critics to be a significant source of delays to management decisions, repairs and train services.
Lianna Etkind, of the Campaign for Better Transport, commented on the proposal:
"Rail passengers are not interested in the finer details of the management of the railways, they just want trains that are punctual, safe and reliable and don't cost the earth to use."

"We hope that these reforms will work, but ultimately they will be judged on whether they actually deliver better and cheaper services for passengers."
Mark Carne, chief executive of Network Rail responded to the UK government's announcement today, stating:
"We strongly welcome these plans to bring more joined up working within the industry. We have already devolved Network Rail into route-based businesses closer to customers, and the proposals announced today will build on the alliances we have created between these route businesses and train operators. We also strongly believe there should be better alignment of incentives between train companies and Network Rail. That is why we now align the performance incentives for all of Network Rail's 35,000 staff, around targets agreed jointly with train operators. But more needs to be done across the industry"
For the original article and further information, please click here.